Board of Directors
James C. Temerty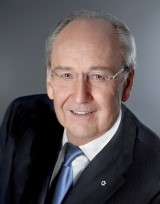 James C. Temerty C.M. is Chairman of Northland Power Inc., a major Canadian independent power company. Mr. Temerty is an entrepreneur with over forty years of business experience. Before establishing Northland Power in 1987, he had a successful career with IBM and in computer related companies, building the world's largest chain of ComputerLand franchises and guiding Softchoice Corporation to its position as a leading North American provider of software and hardware technology solutions and services. Mr. Temerty has also been active in community projects, including serving as Chair of the Board of Governors of the Royal Ontario Museum from 2002 to 2009. Philanthropically, he has donated to various causes in health care, education and culture. Internationally, he is Chairman of the Advisory Council of the Kyiv Mohyla Business School. He was appointed a member of the Order of Canada in 2008.
---
Mark J. Freiman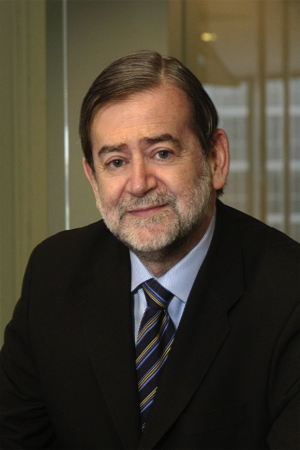 Mark J. Freiman practices law at the firm of Lerners LLP in Toronto. He appears regularly in high profile cases at all levels of the Canadian legal system. Mr. Freiman served as Lead Commission Counsel for the Commission of Inquiry into the Investigation of the Bombing of Air India Flight 182, and as lead counsel for the Canadian Human Rights Commission in the proceedings against Ernst Zundel and his internet hate site.
From 2000 to 2004, Mr. Freiman was Deputy Attorney General for Ontario. He had previously served as Law Clerk to Chief Justice Brian Dickson and as Senior Policy Advisor to then Attorney General Ian G. Scott, Q.C. He has been President of Canadian Jewish Congress and is currently President of the Canadian Peres Centre for Peace Foundation.
Mr. Freiman is co-author of The Litigator's Guide to Expert Witnesses, and frequently writes, teaches and speaks on topics related to national security, human rights law and media. He has been the recipient of numerous academic awards and has also taught extensively at the university level. He is currently Adjunct Professor of Law at Osgoode Hall Law School. In addition to undergraduate and law degrees from the University of Toronto, Mr. Freiman also holds a PhD. in Modern Thought and Literature from Stanford University.
Mr. Freiman's family is originally from Galicia. He is a principal figure in the Return to Dignity project in his father's birthplace, Sambir Ukraine. The project has its aim the rehabilitation of the ancient Jewish cemetery in Sambir and of the mass graves of Jewish victims of the Holocaust by Bullets in the cemetery and in the nearby forest at Ralivka.
---
Adrian Karatnycky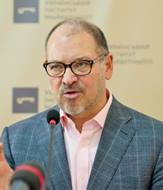 Adrian Karatnycky is a member of the Board of Directors of the Ukrainian Jewish Encounter Initiative. He is a Senior Fellow at the Atlantic Council in the United States and director of its Ukraine-North America Dialogue. From 1993 until 2003, he was President of Freedom House, during which time he developed programs of assistance to democratic and human rights movements in Belarus, Serbia, Russia, and Ukraine and devised a range of long-term comparative analytic surveys of democracy and political reform. For twelve years he directed the benchmark survey Freedom in the World and was co-editor of the annualNations in Transit study of reform in the post-Communist world. He is a frequent contributor to Foreign Affairs, Newsweek, the Washington Post, the Wall Street Journal, the Financial Times, theInternational Herald Tribune, and many other periodicals. He is the co-author of three books on Soviet and post-Soviet themes.
---
Paul Robert Magocsi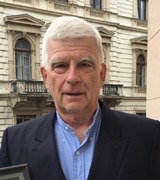 Paul Robert Magocsi (Co-Chair, UJE Academic Council) is professor of history and political science at the University of Toronto, where (since 1980) he also holds the professorial Chair of Ukrainian Studies. He received his PhD from Princeton University in 1972 and a post-graduate degree from Harvard University (Society of Fellows 1976). Among his over seven hundred publications are thirty books, including: The Shaping of a National Identity: Subcarpathian Rus', 1848-1948  (Harvard University Press, 1978); Galicia: A Historical Survey and Bibliographic Guide (University of Toronto Press,1983); Historical Atlas of East Central/ Central Europe (University of Washington Press, 1993/2002); A History of Ukraine (University of Toronto Press, 1996); Of the Making of Nationalities There is No End (Columbia University Press, 1999, 2 vols); The Roots of Ukrainian Nationalism (University of Toronto Press, 2002); Ukraine: An Illustrated History (University of Toronto Press, 2007); and the fully revised and expanded History of Ukraine: The Land and Its Peoples (University of Toronto Press, 2010). He is also the editor-in-chief of The Encyclopedia of Canada's Peoples (University of Toronto Press, 1999) and co-editor and main author of the Encyclopedia of Rusyn History and Culture (University of Toronto Press, 2002). Professor Magocsi has taught at Harvard University and the Hebrew University in Jerusalem. In 1996 he was appointed a permanent fellow of the Royal Society of Canada – Canadian Academies of Arts, Humanities, and Sciences.
In 2015, he was awarded the degree of Doctor honoris causa from Prešov University in Slovakia; he was appointed honorary professor at Kamianets-Podilskyi National University in Ukraine; and he was given the Rudolf Medek Award for Lifetime Contributions to Scholarship on the History of Subcarpathian Rus' and Carpatho-Rusyns by the National Library/Slavonic Library of the Czech Republic.
---
Wolf Moskovich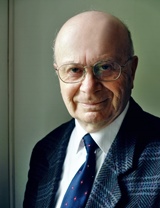 Wolf Moskovich is Professor Emeritus and formerly Professor and Chairperson of the Department of Russian and Slavic Studies at the Hebrew University of Jerusalem (1976-2004). His main fields of interest include Slavic studies (Ukrainian studies in particular), Jewish culture and history in Eastern and Central Europe (Yiddish studies in particular), interrelations between Jews and Christians, and languages and cultures in contact. He studied at Chernivtsi State University in Ukraine, received his Ph.D. (1965) from the Moscow Institute of Foreign Languages, and Dr. Hab. (1971) from the Academy of Sciences of the USSR, Leningrad. From 1965 to 1974 he was also senior researcher and laboratory director in computational linguistics and cognitive studies for the Committee for Inventions and Discoveries of the USSR, Moscow.
He has been Visiting Professor at the universities of London, Oxford, Cornell, Pennsylvania, Rome, and Bratislava. He has over three hundred publications, including twelve monographs, mainly in the fields of theoretical and Slavic philology, and Jewish and Ukrainian culturology. He is editor-in-chief of the book series Jews and Slavs (volumes 1-25, Jerusalem) since 1993. He is President of the Israeli Committee of Slavists and a member of the International Committee of Slavists. Honours received include: Foreign Member of the National Academies of Sciences of Ukraine and Slovenia; and the V. Zhabotinsky Gold Medal of the Ukraine-Israel Friendship Society (Kyiv) for promoting mutual understanding among nations.
---
Serhii Plokhy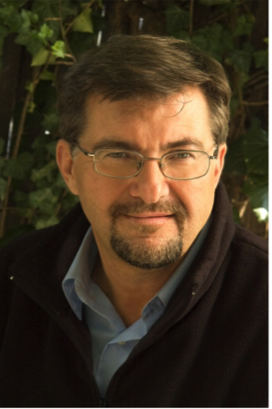 Serhii Plokhy is the Mykhailo Hrushevsky Professor of Ukrainian History and the director of the Ukrainian Research Institute at Harvard University. Prior to coming to Harvard, Plokhii was Professor of History at the University of Alberta and Associate Director of the Peter Jacyk Centre for Ukrainian Historical Research at the Canadian Institute for Ukrainian Studies. His interests include history of Ukraine and intellectual, cultural and international history of Eastern Europe. A leading authority on the region, he has published extensively in English, Ukrainian and Russian. Plokhii is the author of several influential monographs, including Yalta: The Price of Peace  (New York, 2010); The Last Empire: The Final Days of the Soviet Union (New York, 2015) and The Gates of Europe: A History of Ukraine (New York, 2016). His books won numerous international awards, including the Lionel Gelber Prize (Canada), the Pushkin House Book Prize (UK), the Antonovych Foundation Award (USA), and The Ambassador of New Europe Award (Poland). In 2013, he was named Walter Channing Cabot Fellow at the Faculty of Arts and Sciences of Harvard University for scholarly eminence in the field of history.
---
Berel Rodal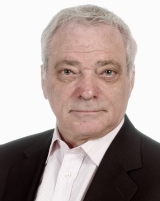 Berel Rodal is one of the original founders of the Ukrainian Jewish Encounter, and Chairs the UJE Advisory Board. He provides strategic advice and related services to select clients in both the private and public sectors. His professional experience as a senior official in the Government of Canada for twenty years included policy, planning, and executive responsibilities in the national unity, foreign affairs, international trade, defense, security, and economic domains. He was a member of Canada's team negotiating the Canada-US Free Trade Agreement, precursor of NAFTA. He writes and lectures on nationalism and political identity, the state and governance issues, and international political and security affairs. He holds degrees from McGill and Oxford Universities. He served for a decade as Vice Chair of the International Center on Nonviolent Conflict, based in Washington, DC, and is a founder of the North American Forum, which convenes select political, official, business and societal leaders from the United States, Canada, and Mexico to advance North American security, resilience, and prosperity. He was awarded the Queen Elizabeth II Golden Jubilee Medal in 2002, and the Diamond Jubilee Medal in 2013.