Staff
Raya Shadursky (Director of Operations)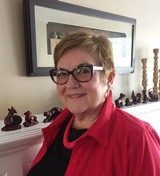 Raya Shadursky has come from the private and not-for-profit sectors, where she has held senior management positions, including Western Regional Director, Institute of Canadian Bankers, and Canadian Director of the Certified Employee Benefits Specialist program.  As a community activist, she has served in numerous leadership roles, including as President, Ukrainian Canadian Professional and Business Federation; member of the National Executive and Chair of the Communications Committee of the Ukrainian Canadian Congress; Chair of Family Council for the Ukrainian Canadian Care Centre; Chair, Vision Committee for the Council of Ukrainian Credit Unions of Canada; Member of the Organizing Committee and Workshop Moderator for the Forum for Central and Eastern European Business Development; Board Director for the National Council of Ethnic Canadian Business and Professional Associations; Executive Director of the Toronto Ukrainian Festival, the largest Ukrainian Festival in North America; and member of the Organizing Committee for a Telethon for the Queen Street Mental Health Hospital Outreach Facility-Archway. Raya continues her volunteer involvement as Past President and member of the Mississauga Credit Valley Lions' Club and current Board Director and Chair of the Quality and Risk Committee for the Ivan Franko Homes.
---
Natalia A. Feduschak (Director of Communications)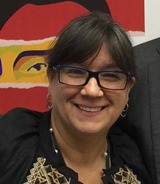 Natalia A. Feduschak joined UJE in October 2013. With more than twenty years of international journalism experience, she has spent much of her career covering the former Soviet Union, from the empire's breakup to the challenges faced by newly independent states. She has written for leading publications in Europe and North America, including the Wall Street Journal Europe, the Washington Times, the Denver Post, and the Kyiv Post. She was a Fulbright Scholar as well as an International Health Fellow with the Henry J. Kaiser Family Foundation in Ukraine, and a Congressional Fellow with the American Political Science Association in Washington, DC. Feduschak holds a bachelor's degree from George Washington University and a Master of International Affairs from Columbia University.