Ukrainian Jewish Encounter at Uman Lyceum №1
Posted In: UJE Initiatives, Outreach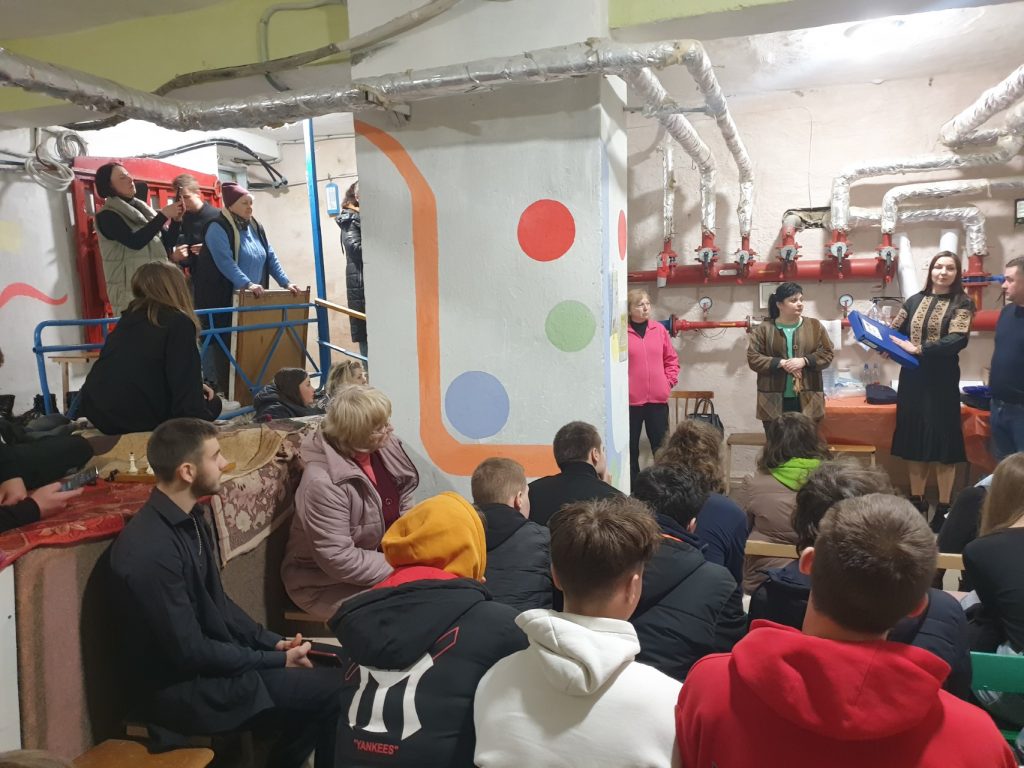 On 15 March 2023, representatives of the Ukrainian office of the Canadian non-profit charitable organization Ukrainian Jewish Encounter (UJE) paid a visit to Uman Lyceum №1 to acquaint teachers and students with UJE's activities and to present an interesting UJE project to the latter: the third All-Ukrainian Children's Drawing Competition.
A total of 617 students attend the lyceum. Of them, 252 students from 8 classes are eligible to take part in the competition.
As Tamila Skarbovska, director of the secondary school, explained, the general goal to which this educational institution aspires is to produce educated Ukrainians with all-round development, who are tolerant, responsible citizens and patriots capable of generating innovative ideas.
During the meeting with the school administrators, at the very moment when the UJE representatives were presenting the most recent books published with UJE's support, intended for the school library, as well as books for the director and history teachers, an air raid siren sounded. However, this unpleasant occurrence, which happens practically every day, unfortunately, did not disrupt our plans and, after moving to the bomb shelter with the students, we continued our detailed description of UJE's activities.
This is the third year in a row that our organization is holding the All-Ukrainian Children's Drawing Competition, which is geared to young artists. Addressing the students, Svetlana Hrynevych, administrator of the UJE Regional Office, Ukraine, revealed the results of the 2021 and 2022 competitions and invited the students to take part in the 2023 competition, whose theme this year is "Ukrainian Jewish Encounter: A Look at the Future."
Vladyslav Hrynevych,
Regional Manager,
UJE Ukraine
Translated from the Ukrainian by Marta D. Olynyk.