The Honorable Ronald S. Lauder to receive Sheptytsky Award
Posted In: UJE Initiatives, Sheptytsky Award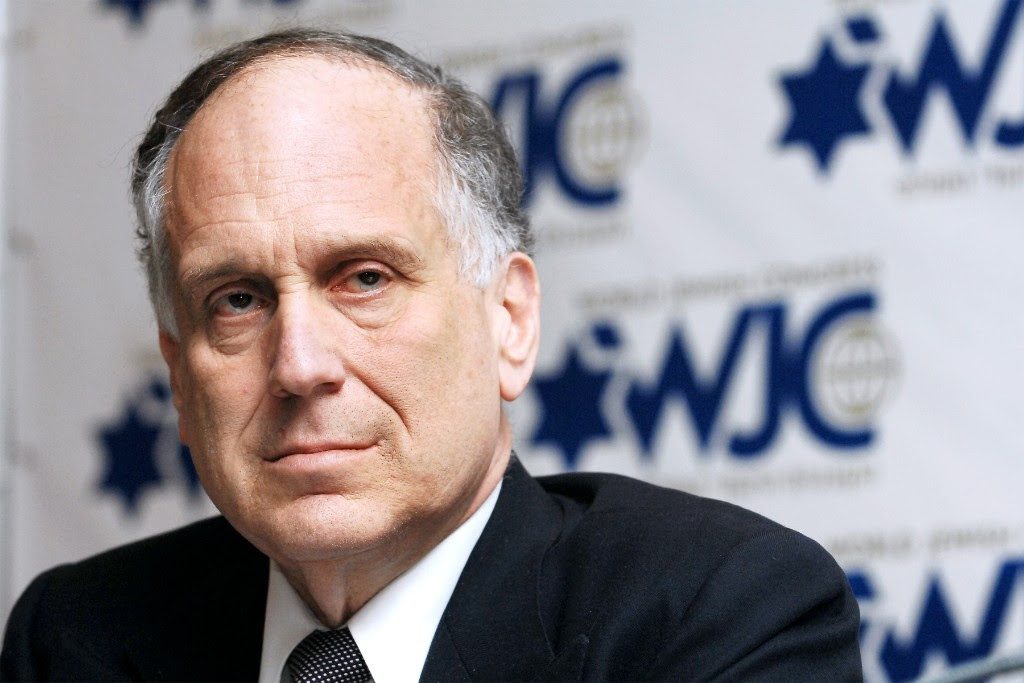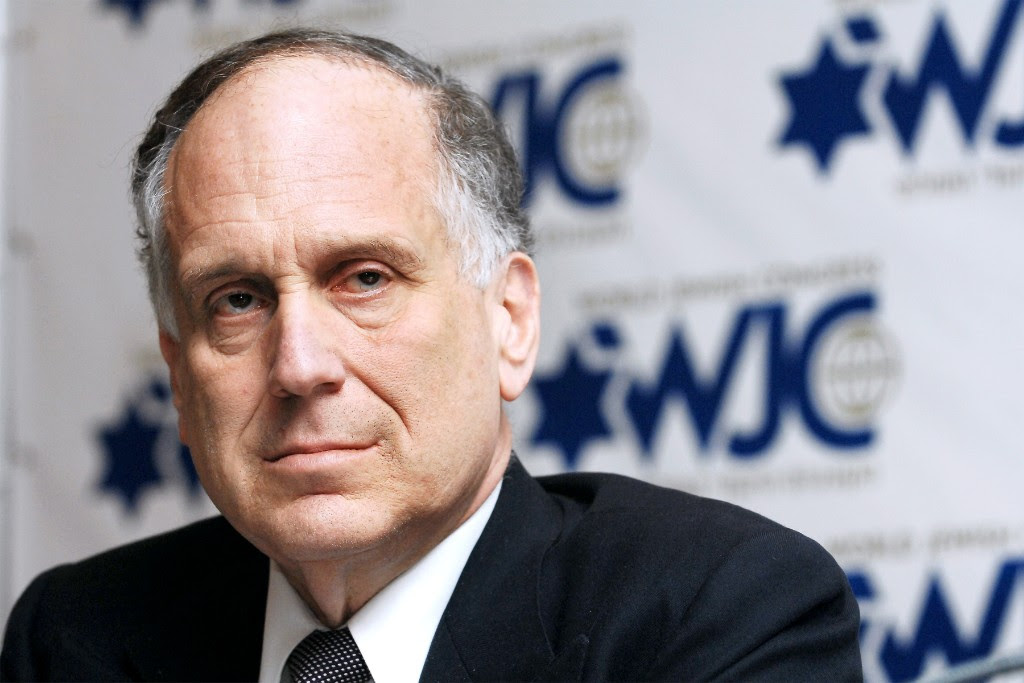 The Honorable Ronald S. Lauder, philanthropist, activist and president of the World Jewish Congress, is to receive the Metropolitan Andrei Sheptytsky Award for 2018.
The award, conferred by the Jewish Confederation of Ukraine and the Ukrainian Jewish Encounter, will be presented at an event in Amb. Lauder's honor on September 27, 2018 in New York City.
Amb. Lauder is being recognized for his support of Ukraine's Jewish community and his promotion of Ukrainian-Jewish cooperation.
Known globally for his important civic and philanthropic work, Amb. Lauder has been an ardent supporter of the revival of Jewish life in central and eastern Europe in communities devastated by the Holocaust and which remained suppressed under Communism.  Through the Ronald S. Lauder Foundation, established in 1987, he supports over three dozen Jewish schools, camps and community centers in Ukraine, Slovakia, Romania, Poland, Hungary, Germany, the Czech Republic, Bulgaria, Belarus and Austria.
Amb. Lauder addressed painful chapters in the Ukrainian-Jewish relationship and celebrated the revival of Jewish life in Ukraine at a 2016 dinner in Kyiv commemorating the 75th anniversary of the Babyn Yar.  It is at this ravine outside Kyiv where one of the greatest atrocities of the Holocaust took place: nearly 34,000 Jews were shot to death over a two-day period in September 1941.
Strongly criticizing Ukrainians who collaborated with the Nazis in the murder of Kyiv's Jews, he equally praised those who resisted the Nazi regime and sheltered Jews. "There were Ukrainians that risked their lives to save their Jewish neighbors," Amb. Lauder said.
"We are here in Kyiv for one more important reason," he told the audience.  "We are here to celebrate the rebirth of a strong Jewish community here in Ukraine. This rebirth is nothing short of a miracle."
Named U.S. ambassador to Austria in 1986, Amb. Lauder has been WJC president since 2007.  His is involved in various capacities in many civic organizations globally.  These include the Jewish Heritage Council, Yad Vashem, the United States Holocaust Memorial Museum, the Anti-Defamation League, and others.  Amb. Lauder has been instrumental in a number of cases in recovering lost art from the Nazi period.
Amb. Lauder is the fourth winner of the Sheptytsky Award.  In 2016, the recipient was Ukrainian writer and former Soviet dissident Ivan Dziuba, recognized for his decades-long commitment to human rights, speaking out against xenophobia and antisemitism and working for national reconciliation.
In 2014, the award was presented to Ukrainian businessman Victor Pinchuk for his work in fostering Ukrainian-Jewish relations and advancing his homeland's European aspirations.  A year earlier, the award was given by the Jewish Confederation of Ukraine to James Constantin Temerty, Canadian-Ukrainian businessman, philanthropist, and founder of the Ukrainian Jewish Encounter.
The Ukrainian Jewish Encounter has dedicated significant efforts to advance international recognition of the legacy of the legendary Ukrainian Greek Catholic Church Leader Metropolitan Andrei Sheptytsky, one of the towering Ukrainian leaders of the twentieth century.
UJE's efforts were advanced when the Jewish Confederation of Ukraine created the Andrei Sheptytsky Medal. The award was established for contributions to the cause of Ukrainian-Jewish understanding and cooperation and is awarded to people who have dedicated themselves to fostering relations between the Ukrainian and Jewish peoples.
Metropolitan Sheptytsky is a model worthy of celebration and emulation, providing a basis for building trust and bridges between communities.
Born in 1865 to a prominent aristocratic family, he was the spiritual leader of the Ukrainian Greek Catholic Church from 1901 until his death in 1944. During World War II, he helped save more than the 150 Jewish lives. The Metropolitan sheltered Jews in his own residence at great personal risk, and arranged for Church monasteries to protect well over one hundred Jewish children. Not one of them was betrayed or lost.
Metropolitan Sheptytsky also publicly protested against Nazi Germany's murderous policies towards Jews, alerted Pope Pius XII in personal reports about the mass murders taking place, and issued the pastoral letter Thou Shalt Not Kill in November 1942, urging his parishioners not to participate in Nazi atrocities.
Throughout his life, the Metropolitan was dedicated to preserving Ukraine's cultural heritage. He collected icons and objects of art, and as a patron of the arts and philanthropist, supported many prominent Ukrainian artists. Today, his collection is the basis of the Andrei Sheptytsky National Museum in Lviv.