Israeli Friends of Ukraine to Receive Ukrainian Greek Catholic Church Award
Posted In: Israeli Friends of Ukraine, Sponsored Projects, Other Programs

The Israeli non-governmental organization Israeli Friends of Ukraine will receive the 2015 Omelyan Kovch Award, announced award committee spokesman Stepan Stasiuk.

This will be the fifth annual presentation of the award named after the Blessed Martyr Omelyan Kovch, a Ukrainian Greek Catholic priest who saved Jews during the Nazi occupation. He managed to save more than ten people. Due to these activities Father Kovch was imprisoned and died in the Majdanek concentration camp.

The Omelyan Kovch Award was launched in 2010 to reward "significant contribution to ecumenical dialogue, the dialogue of cultures and peoples, interreligious and interethnic understanding, social, charitable, and philanthropic activities, and for personal life examples of sacrifice, humanism, and heroic deeds." The award committee operates under the patronage of the Ukrainian Greek Catholic Church and the honorary chairman is Cardinal Lubomyr Husar.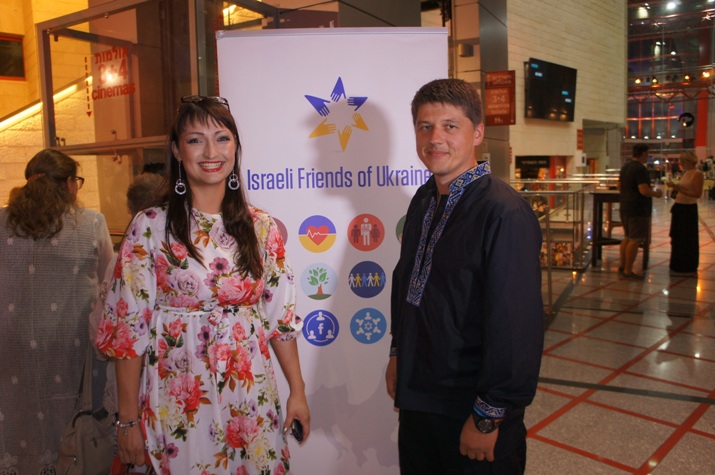 In previous years recipients of the Omelyan Kovch award have included: the head of the Crimean Tatar national movement Mustafa Dzhemilev; the Canadian philanthropist and founder of the Ukrainian Jewish Encounter James Temerty; and Israeli professor Shimon Redlich.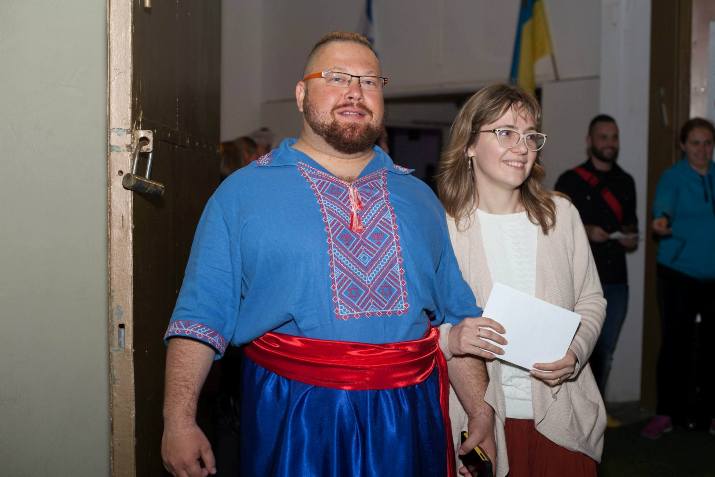 In response to the committee, representatives of the Israeli Friends of Ukraine stated, "We thank you for the honor and appreciation of our humble activities. We are very pleased to receive the award named after a man who himself was good and who did not see differences based on religious or ethnic grounds, and who simply performed good deeds."
Israeli Friends of Ukraine was created only a year ago in the autumn of 2014 from an initiative by a group of young Israelis who wanted to help Ukraine during its very difficult period resisting foreign aggression. Activists from this organization collect and send humanitarian aid and gifts to children to various cities and children's facilities throughout Ukraine, as well as special camouflage accessories to soldiers in the anti-terrorist operation zone. Volunteers from this organization have provided significant help to those wounded on the Maidan as well as to the heroes from the military conflict in eastern Ukraine who have received care in clinics in Israel. This organization, which unites hundreds of Israeli activists in many cities of the country, also organizes Ukrainian cultural evenings, concerts, festivals, meetings with Ukrainian writers, as well as the first Ukrainian Cinema Week, which will take place in Israel from October 8-13.
Anna Zharova, the head of Israeli Friends of Ukraine, said, "I see the Omelyan Kovch award as a recognition of the dozens of volunteers—true friends of Ukraine—and also the fruitful result of that help which we receive from our Canadian friends and partners at the Ukrainian Jewish Encounter".
The ceremony to present the Omelyan Kovch award will take place on October 28 at 4 p.m. in the Kyiv Teacher's Building on 57 Volodymyrska Street.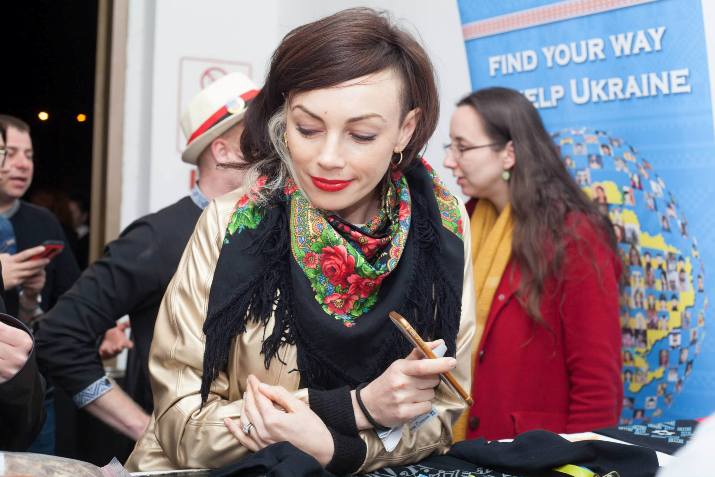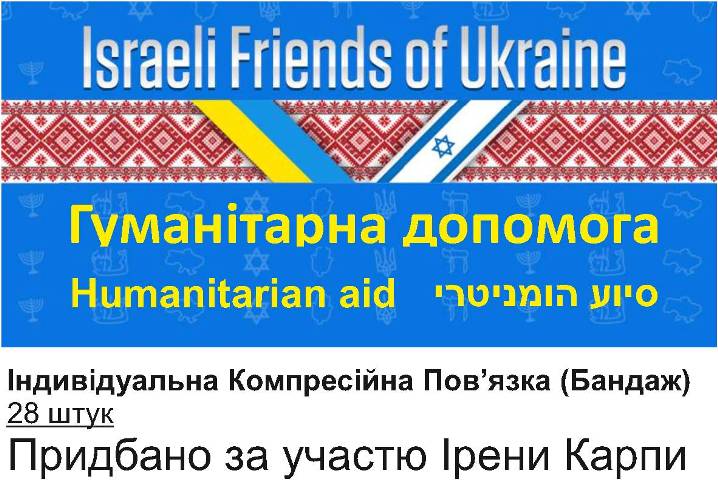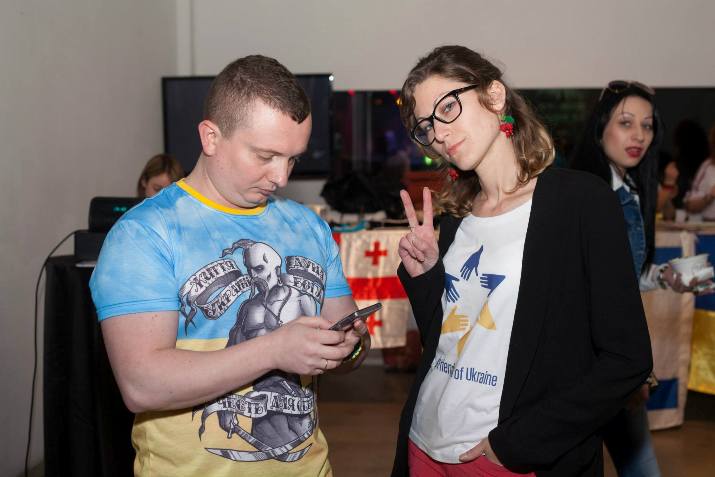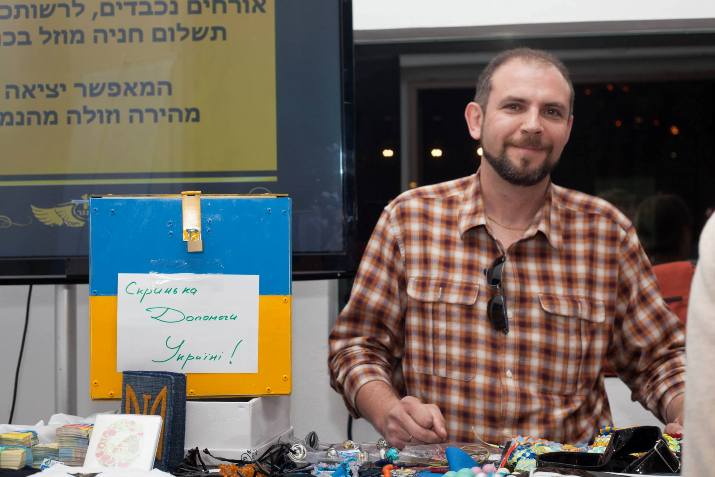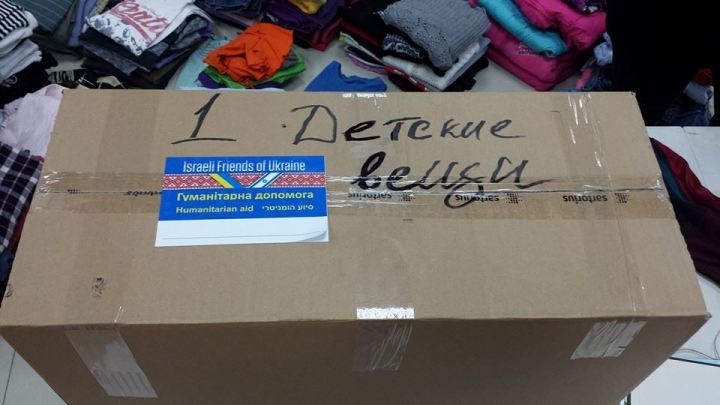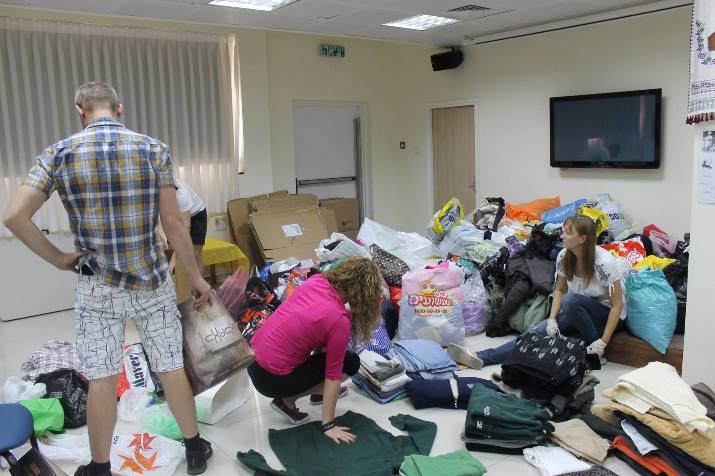 Text and photo: Shimon Briman (special to the UJE website).