A dialogue between Buchach (Ukraine) and Israel: Maryana Maksymiak
Posted In: Hromadske Radio, Agnon Literary Centre, Literature, Sponsored Projects, Culture, Audio/Visual Media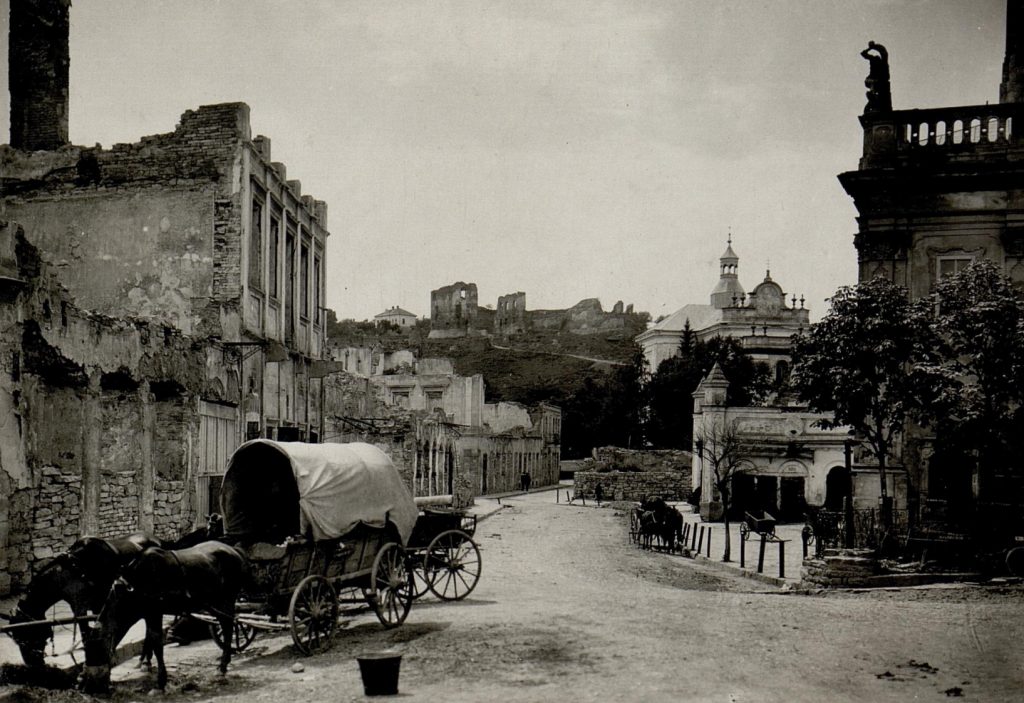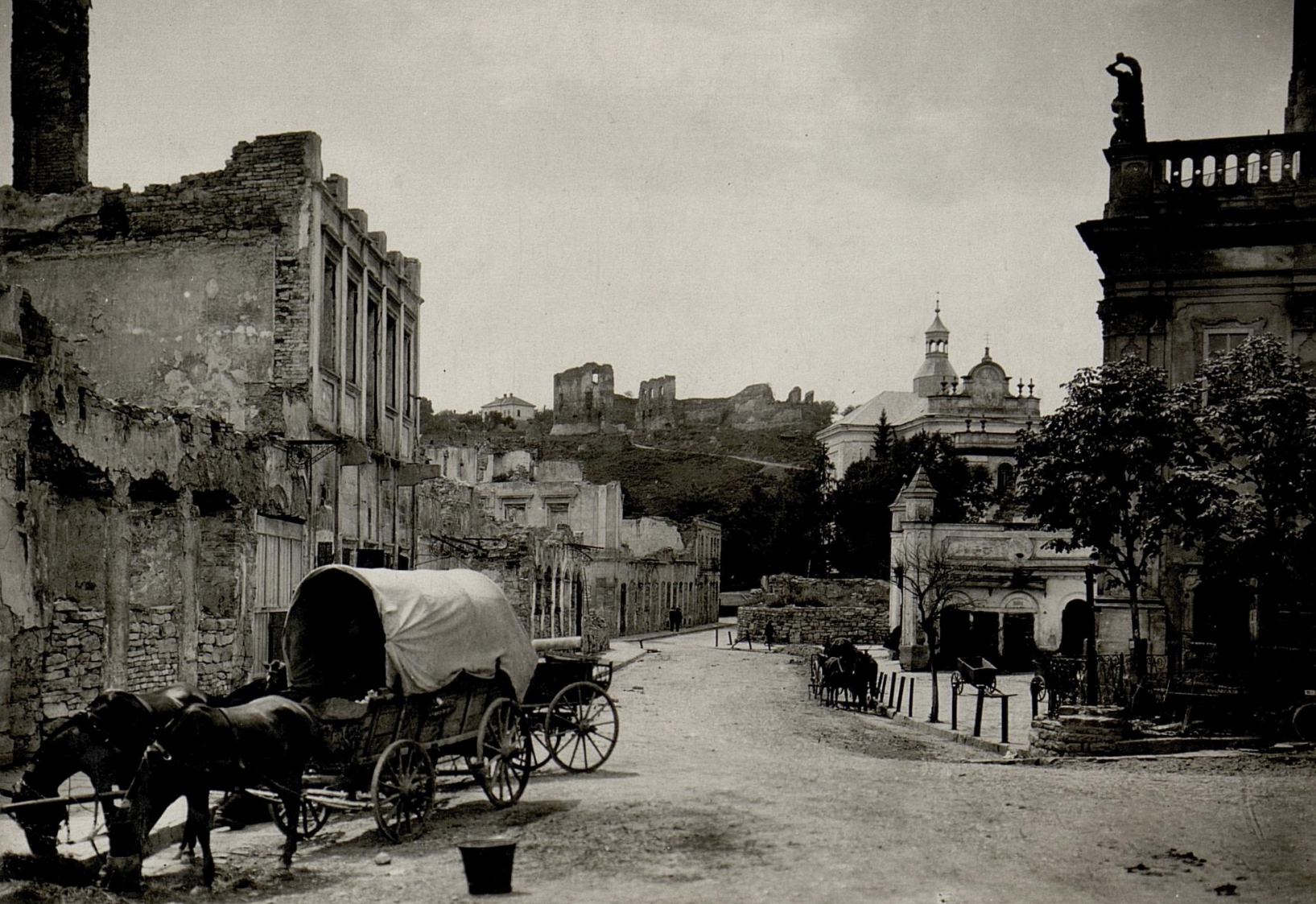 Maryana Maksymiak on the Agnon Literary Center in Buchach and Agnon House in Jerusalem.
Iryna Slavinska:  Maryna Maksymiak recently returned from a trip to Israel, where the work of the Agnon Center was presented. Many different meetings took place around Ukraine's efforts to preserve the memory of Jewish literature. Let's start with the Agnon Center. How was the event in Israel?
Maryana Maksymiak:  This was the first opportunity to build a dialogue between Buchach and Israel. It is creating a big stir, but in fact this is a very important form of communication because both cities were extremely important to Shmuel Yosef Agnon, a native of Buchach and later a resident of Jerusalem. In his work he often linked these two cities in his writing. So, it was very important that such an institutional dialogue take place and that we could have this kind of cooperation.
This year there was a wonderful opportunity because it was a jubilee year marking Agnon's 130th birthday. We decided that it was worth doing a project that would truly be a dialogue and a bridge between these two states. Thanks to the support provided by the organization Ukrainian Jewish Encounter, we had an opportunity to be in Israel, visit Agnon House, and launch a collection of essays, The Key in the Pocket. This collection was published following a literary residency two years ago, and it includes texts by Sofia Andrukhovych, Andriy Lyubka, and Yevheniya Senik. This year's collection is special because, in addition to texts in Ukrainian and an English-language supplement, we also have a Hebrew-language supplement. This is a wonderful opportunity for the Israeli public to read and understand these authors; to understand how they sensed Agnon and Buchach, and the task that they faced in Buchach during their residency.
Iryna Slavinska: Let's continue the conversation about institutional cooperation. With which institutions did the Agnon Center manage to contact, apart from the public, which we will be discussing later? Perhaps museums and other institutions have joined the dialogue, and maybe it will grow in the future.
Maryana Maksymiak:  Our main goal was to establish a dialogue and close cooperation with Agnon House in Jerusalem, since it is a national museum today. This is the house in which Agnon lived and wrote. It is wonderful that the Director of Research, Jeffrey Saks, was in Buchach in August, and after visiting this town he understood the context that is present in Agnon's texts. This was his first trip to Ukraine, and my first visit to Agnon House in Israel. It was a discovery for both of us because each of us was able to compare, and even, perhaps, dispel some stereotypes. This was the most important goal that we pursued for three years, because the Center has existed since 2015. For us it was important to pave the way step by step, so that this dialogue would be truly worthwhile and on a qualitatively good level. This was also a great opportunity to socialize with Sofia Andrukhovych, because she was on this journey together with us as a member of the writers' residency. She garnered special attention because right now she is writing a new novel about the Holocaust, Ukraine, and small cities; her reinterpretation and experience. It was Sofia's first trip to Israel. There were huge discoveries in store for her as a writer.
As for organizational aspects and possibilities to establish cooperation with some other people, at the present time we decided together with Agnon House that here is an opportunity to promote and disseminate this collection; maybe to present it at the Ukrainian stand at the next book fair in Jerusalem. Sofia and we had a very good opportunity to visit Yad Vashem, a first visit for both of us. This was a special day of our trip. It was interesting, and I would say that it provided tremendous reflections for the future. After the visit a great foundation for reinterpretation appeared.
Iryna Slavinska:  This is truly a complex emotional experience. But to revisit the topic of the possibilities for cooperation and maybe to dispel some stereotype, if you had to compare the Agnon Center in Buchach and Agnon House in Jerusalem, what would such a comparison reveal?
Maryana Maksymiak:  They are very different practices and institutions. Agnon House is a long-lasting organization that has done important work. It's a museum, in which space has been opened up for an interactive exhibit about Agnon. It is completely fresh and new, where you can learn something about Agnon from tablets. This was a discovery for me. There are stands with built-in monitors on which a recording about Buchach plays non-stop; everyday life in Buchach. It's like a web camera. There are women coming from the market, chickens flitting about in yards.
At first glance this looks bizarre. Why is it there? Why this footage in particular, instead of, say, some buildings? But later you understand why. Because this is precisely what Agnon wrote about: the invisible, everyday life that once existed and which, after all, remains, although it has changed somewhat because unfortunately the full population that existed until the Second World War is gone. But the mood and a certain emotional component are the same. They also hold lecture events. There is also a garden where you can hold get-togethers in the summer. And it's not just a museum. Initially, I thought that it was strictly a museum and nothing else; maybe the Agnon library, because it is very well known.
Iryna Slavinska:  One can see similar events at the Agnon Center in Buchach. For example, you hold lectures as well; something big, something small, something old, something recent. But there are points of intersection.
Maryana Maksymiak:  Yes, we hold meetings with writers, too; sometimes lectures. Unfortunately, we don't have the possibility to restore the apartment where Agnon lived in Buchach. Nevertheless, we are also doing literary projects everywhere, and in some places they echo each other. We are not working just on the Agnon topic, but often on contemporary Ukrainian literature, the Ukrainian literature that existed prior to the Second World War, and Polish literature also. In other words, this is an interethnic dialogue. But Agnon is present in these projects and encounters, in the exhibit projection at the office of the Literary Center in Buchach.
Iryna Slavinska:  I assume that the employees of Agnon House in Jerusalem don't need to be told what Buchach is and where it is located.
Maryana Maksymiak:  Yes, they very well know where it is located. Naturally, not everyone has had a chance to go there. But they have outbound tours. This year the Director of Research went on such a tour, which included not just Buchach but small towns in Galicia.
Iryna Slavinska:  Let's continue talking about Buchach. How is it viewed by the Agnon Museum in Jerusalem? To what extent is this part of his biography considered important in the eyes of Israeli researchers?
Maryana Maksymiak:  This is definitely an important period because the largest number of texts about Agnon's small city concern Buchach. Often it is not Buchach in the direct sense, because you won't even find its name, but as a model and prototype, it appears constantly. Especially in his last texts, Agnon returns to Buchach again. When he was younger, he wrote about Jerusalem and Israel. He wanted to go there very much; he had a unique view of that land. But when he was older, he became so nostalgic; perhaps he wanted to finish writing some texts. These are very many short stories that came out in a beautiful anthology, which is a collection of all his short texts about small-town life.
Iryna Slavinska:  Is Agnon a Great Classic?
Maryana Maksymiak:  Yes. For me it was important to see this attitude toward him in Israel. I had an ordinary opportunity to speak with people who were simply passersby in Jerusalem. They asked me where I was from and what I was doing there. I said that I was working on the Agnon Literary Center project in Ukraine. And they said: Do people in Ukraine know about Agnon? Of course, he was born there. It was so interesting; clearly, he is a well-known author.
Perhaps his work is not totally read and may not always be interesting to young people today, but that's a different question.
Iryna Slavinska:  Here and there you have mentioned that you were a resident at the Agnon Center in Buchach. Who are these authors, what have they written, and how did they end up in Israel?
Maryana Maksymiak:  This project has existed for two years. In 2016 we had the support of the Goethe Institute in Ukraine within the framework of the Cultural Academy project. This was a wonderful opportunity to do a project in Buchach. We applied for a grant and received financial assistance to create a literary residency in Buchach. It was thematic and short-term. Its subject scope lay in the fact that this residency was aimed at focusing attention on Buchach and Agnon, as a resident of this city. In fact, this residency was pegged to the fiftieth anniversary of the awarding of the Nobel Prize to Agnon.
We decided to invite some authors whom we selected. Out of all the contemporary writers, we chose three: Yevheniya Senik, Andriy Lyubka, and Sofia Andrukhovych. Each of them had a chance to spend one week a month in Buchach. We proposed the same conditions as Agnon had been offered. He visited Buchach in the 1930s, and this was his last trip there. He was living in Berlin at the time, and he decided to come to Buchach on business. This was a time when Buchach was badly damaged after the First World War. Agnon is sad to see this. Therefore, he writes his important novel A Guest for the Night, which depicts the interwar period in Buchach.
After arriving in Buchach, he only stayed a week, and lived in a hotel. His father and mother had died a long time ago, he had no place to live; his relatives had been displaced. Obviously, he opted for a hotel. And we proposed that these writers feel as though they were Agnon, that they look at this place through a hotel window, walk around the city, get a sense of it during wartime. That was two years ago; events were happening in Ukraine. It was very interesting. Let's say, Yevheniya Senik, who was born in Luhansk, looked through the prism of current events. And when she read A Guest for the Night—each of the residents was given this important assignment—she drew interesting parallels in this perspective. Each of the residents was instructed to write three texts following the residency.
Iryna Slavinska:  Were they supposed to be about Agnon, about Buchach, or were there no restrictions?
Maryana Maksymiak:  They were supposed to be connected to Buchach and Agnon, but in fact it was not strictly obligatory. You play around with these images, transform them somehow. Each one wrote three texts, and they are all very different. Each writer put forward his or her own parallels and visions. Later, we published all these texts in the collection The Key in the Pocket, which was issued by the Ternopil-based publishing house Krok. They are also still available on the websites of our media partners Zbruch, Chytomo, and The Ukrainians. In other words, this is not just a book version. When we published this collection in 2017, we launched it at the [Kyiv] Book Arsenal and the [Lviv] Publishers' Forum. This year we realized that the foreign-language supplement to these texts is very important.
Iryna Slavinska:  You just said "supplement." What is that?
Maryana Maksymiak:  This is not a full-fledged book, because it does not contain all nine texts. It contains only one text from each author, and one text each in Hebrew and English. Because the first version is complete, it has the texts and a short translation into English. Here, too, is a shortened version. Perhaps, it suffered a bit because of this. You don't see the complete picture, but you have a small business card.
Iryna Slavinska:  How can one get a copy of it? I understand more or less about the collection. It can be purchased in bookshops?
Maryana Maksymiak:  No, you can't buy it in bookstores because this is a non-commercial project. We are launching it at various gatherings. There is a possibility to obtain a free copy. We don't have a large print run, and this is a problem because the print run was quickly exhausted. We have had launches in Lviv, Tel Aviv, and Jerusalem. I hope that we will be able to do additional printings. This refers to both books.
Iryna Slavinska:  Any text that is translated has its own interesting destiny. Sometimes a translator finds texts the s/he wants to translate, you put in a request; there are absolutely accidental things. If we are talking about a translation into English and Hebrew of the residents' works, how did they view their translators?
Maryana Maksymiak:  It was up to the Agnon Literary Center in Buchach to find people who would take on the translation. Assistance was provided by the Ukrainian Jewish Encounter. They have a wonderful base and contacts with translators, who work on their projects. So, we capitalized on this. For us it was very important to find Hebrew translators. We chose Anton Paperny, who has been working with the texts of Ukrainian writers for a long time. He worked with the editor Yoav Itamar. They produced this Hebrew translation together. The English-language translations were divided up among several translators. Each one worked with his or her own text. In other words, a mix happened, and this was the work of not just the translator but also the editor.
Iryna Slavinska:  How are these texts read by people in Israel? I remember my conversation with Kateryna Babkina, when a selection of her poetry came out in a Hebrew translation in Israel. At the time we talked about Katia being surprised that the Israeli public could easily relate to texts written in Ukraine in various periods, and find its own motifs in them, even new ones. Often there were echoes of military flare-ups, together with terrorist acts and other sad things that can happen in Israel—so much so that people were coming up to the poetess and asking her why she was writing in Ukraine about Israel. But, of course, this is not about Israel; it is simply the universal language of poetry, the kind that allows readers to recognize themselves anytime.
If we are talking about these texts that were translated into Hebrew, how are they perceived? What is read in them? What valuable things are heard in them?
Maryana Maksymiak:  That's an interesting question because, of course, these are not texts about Ukraine today as such. However, one can dispute this, because contemporary Buchach often appears as a background. We had a very interesting book launch at Agnon House in Jerusalem because it was held in English. There was a good audience there that did not understand Ukrainian and was far removed from the context of Ukraine.
It was interesting to monitor these people's reactions. Why had they come? Whom were they hoping to meet? Who brought them there—Sofia Andrukhovych, the Agnon theme, or Ukraine? Each person gave a different answer. We saw how these people were looking closely at us. They were expecting something of us, but they were probably going through some stereotypes and destroying them during the presentation. The audience was prepared to talk about this. They were viewing us as people who represent Agnon, Jewish culture, and the Ukrainian–Jewish dialogue in Ukraine. Who are these people? What will they be saying? How can they be useful to us? This collection has a fine introduction and foreword by Jeffrey Saks. This, too, is a promo, a way of having support from Agnon House. I think that we will be getting reader feedback for a long time. This is not just some kind of response after an event.
Iryna Slavinska:  Will the rest of the six unpublished and untranslated texts be published?
Maryana Maksymiak:  Possibly. We really want the literary residency to be held again, with new authors and interesting experiences.
Iryna Slavinska:  Perhaps there will be а two-volume or multivolume set, and we will look forward to that.
This program was made possible by the Canadian non-profit organization Ukrainian Jewish Encounter.
Originally appeared in Ukrainian (Hromadske Radio podcast) here.
Translated from the Ukrainian by Marta D. Olynyk.
Edited by Peter Bejger.
NOTE: UJE does not necessarily endorse opinions expressed in articles and other materials published on its website and social media pages. Such materials are posted to promote discussion related to Ukrainian-Jewish interactions and relations. The website and social media pages will be places of information that reflect varied viewpoints.