Art and Maidan
Posted In: Culture, Visual Arts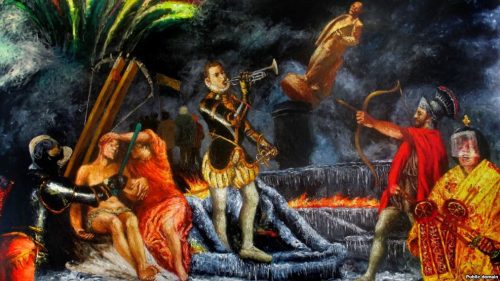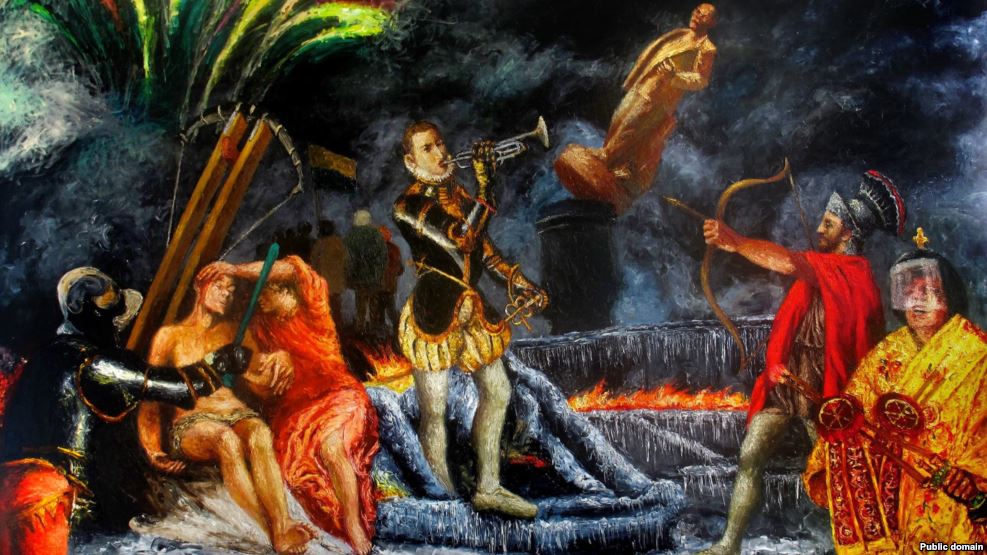 Radio Liberty has been running a series of interviews entitled "Bohemians at the Barricades" where leading Kyiv cultural figures discuss the context of their participation in the events of the Maidan. Artists, writers, and art critics talk about their personal experiences and the specifics of creativity within the physical and emotional dimensions of the Maidan. Acclaimed Jewish artists Alexander Roytburd and Matvey Weisberg were among the interviewees.
2. Alexander Roytburd recalls the dynamics of the events and how the atmosphere of joy about breaking through stagnation and the unity of the Kyiv creative smart-set on the Maidan was followed by a feeling of horrible phantasmagoria and surrealism when people began to die. The artist describes in detail the creative initiatives on and around the Maidan—art exhibitions, concerts, and lectures—and notes the high quality of these events. Roytburd brings forward eloquent parallels in analyzing the anthropological and political effects of those days. Time after time he mentions that the only way to keep one's sanity and bearing in these circumstances was work. The artist's personal creative response to the events of the Maidan was implemented in a series of paintings.
Read more from the interview with Alexander Roytburd...
2. Matvey Weisberg explains how the Maidan affected him as a citizen, an artist, and a Kyivan. Unable to stand aside, he joined the Maidan from the very first days. Only in due course were the impressions accumulated by the artist—collective emotions (unity, fear and pain, hope) and the sensory texture of the Maidan (flames, smoke, smells, tactile feelings)–embodied in "direct action painting" that continues his series "The Wall" inspired by Holbein and Goya. Weisberg, showing remarkable insight and visual acuity, shares his thoughts about human nature and behavior during this stressful time in both Ukraine and abroad. The Maidan for him is a revolution of dignity, a way out of the swamp and out of a dangerous grayness that can become the basis for absolute blackness and bleak totalitarianism. Despite the bloody events in eastern Ukraine as a result of the escalation of Putinism in Russia, the artist is optimistic about the future and strongly believes that nothing can suppress the virus of freedom.