Awarding ceremony of the Children's Drawing Contest "Ukrainian-Jewish Encounter: We are from Ukraine — 2022" and an exhibition in Kyiv
Posted In: UJE Initiatives, All-Ukrainian children's drawing competition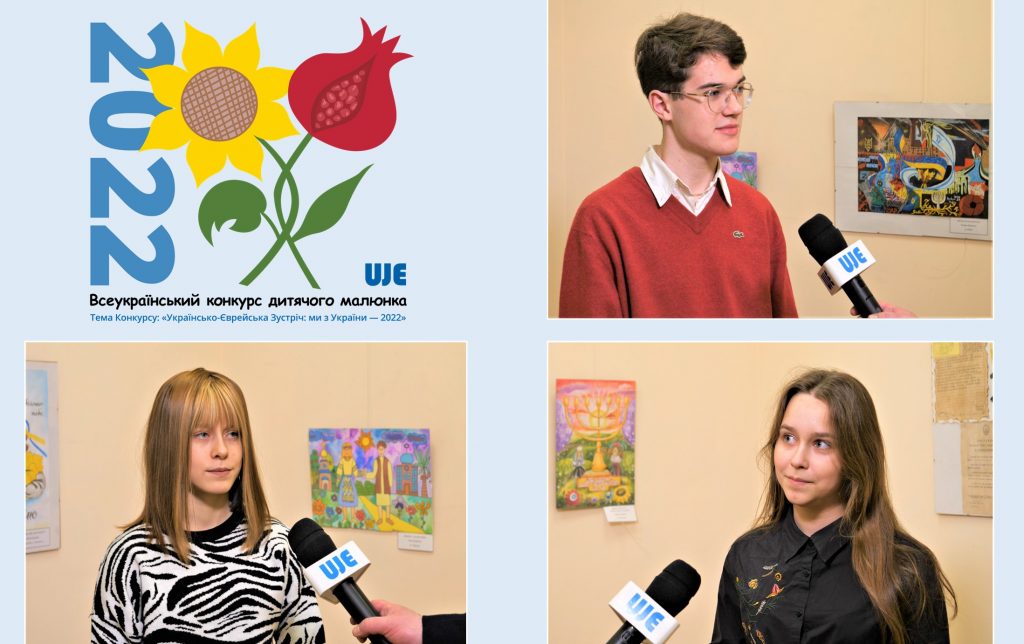 On 29 January 2023, the Sholem Aleichem Museum in downtown Kyiv hosted the award ceremony of the All-Ukrainian Children's Drawing Contest "Ukrainian-Jewish Encounter: We are from Ukraine — 2022". An exhibition of the contestants' works was opened there the same day.
For the second consecutive year, the Contest was held among high-school students in Ukrainian schools, gymnasiums, and lyceums. The Contest aims to deepen the participant's understanding of the breadth, complexity, and diversity of Ukrainian-Jewish relations over the centuries with a view to the future, enabling a better understanding of shared historical experiences as well as fostering a tolerant and aware attitude towards interethnic relations.
In 2022, high-school students from different parts of Ukraine and abroad participated in the Contest. A professional international jury was formed to evaluate the works and select the winners.
The winners were awarded cash prizes from the Contest's organizer — the Ukrainian Jewish Encounter, a Canadian charitable non-profit organization. All other participants received valuable prizes from UJE: books on Ukrainian-Jewish relations and certificates of participation.
The exhibition, which was open from 29 January to 25 February 2023, attracted considerable attention among Kyiv residents and visitors.
The works of the winners can be viewed here.
Vladyslav Hrynevych, Jr.
UJE Regional Manager, Ukraine