Boris Khersonskiy: Ukrainians and Jews are two peoples who have experienced historical traumas of destruction
Posted In: Hromadske Radio, Agnon Literary Centre, Literature, Sponsored Projects, Culture, Audio/Visual Media, Other Programs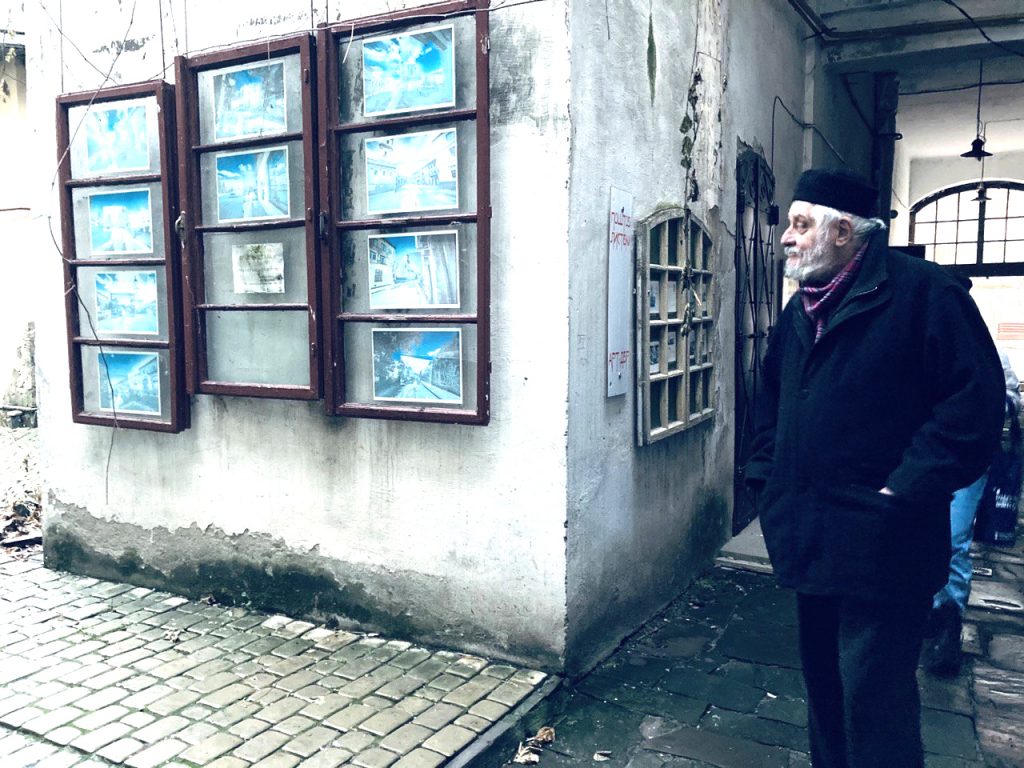 [Editor's note: Each year, UJE offers literature to read during the holiday season. Despite Russia's genocidal war against Ukraine, we continue this tradition. Ukrainian literature and culture persevere in the face of extreme difficulties. Over the next several days, we offer reflections and essays on the third literary residency that took place in Buchach, Ukraine, during COVID shutdowns before Russia attacked Ukraine. These reflections include sentiments by the literary residents — Boris Khersonskiy, Diana Klotchko, Markian Prohasko — who are directly affected by Russia's criminal war. Yelyzaveta Tsarehradska of Hromadske Radios Zustrichi program spoke with Boris Khersonskiy about the residency in Buchach.]
A discussion about the Shmuel Yosef Agnon Residency for Ukrainian writers, which takes place in Buchach, about the commonalities between the Ukrainian and Jewish peoples and the importance of cultural memory.
Our guest is Boris Khersonskiy, a poet, essayist, member of PEN Ukraine, psychologist, psychiatrist, psychoanalyst, and rector of the Kyiv Institute of Modern Psychology and Psychotherapy. 
The writer Shmuel Yosef Agnon was born in Galicia. He won the Nobel Prize for Literature in 1966, the first among Hebrew- and Yiddish-speaking writers to do so. Agnon was born in the town of Buchach, where he grew up and studied. A literary center was founded there in 2015, followed by a residency for Ukrainian writers a year later. The residency offers authors an opportunity to visit the small town and plunge into its pulse, history, and texts, above all those penned by Agnon. Then the residents write their own texts about the Nobel Prize winner's hometown.
Yelyzaveta Tsarehradska: Mr. Khersonsky, what does your experience of the residency in Buchach mean to you? What are your emotions and impressions? What impact did it have on you?
Boris Khersonskiy: The Agnon residency is for Ukrainian writers. The most recent one was limited; two-thirds of it took place virtually because of the COVID pandemic. Fortunately, there was no war at the time. Buchach is a typical western Ukrainian town where three communities once lived: Jewish, Polish, and Ukrainian. My grandmother's family lived in the same kind of small town but on the other side of Ternopil — Kremenets. I always wanted to spend time in this area, the Ukrainian borderland, to look at it and experience it. You can look at illustrations and read a book, but breathing the air and touching stones are a totally different experience.
Discussions took place; there was a virtual visit to the Agnon House in Jerusalem and a lecture by [American historian Yohanan] Petrovsky-Shtern — very interesting. I had read Agnon before I came to this residency in Buchach for a few days, but this concrete impression changed something.
The function of the Shmuel Yosef Agnon Residency
Yelyzaveta Tsarehradska: I would like to ask you about your emotions and thoughts. How does reading Agnon today differ from reading it before 24 February? It seems to me that this narrative and the desire to research one's memory, one's reflections, and delving into them are absolutely having an impact on us right now, and we have a different demand. What are your thoughts about this?
Boris Khersonskiy: I think that not everything that Agnon wrote should be read differently today than before 24 February. But his great novel, A Guest for the Night, is about his visit to Buchach between the two world wars. One of the novel's main themes is destruction, not only of architecture but also of traditional life. In Buchach, this destruction began during the First World War. The Second World War completed this process, so to speak. Nearly all the old buildings in Buchach were ruined then. Very little remained. The oldest buildings we see today are Polish structures dating back to the interwar period. There are very few old churches, the old castle. When we see destruction in Agnon's books, especially in A Guest for the Night, and in the small villages and towns that are occupied now, we feel this connection. It was not there when we read these books before the beginning of [today's] war.
Another thing. Not only buildings but also people's lives were destroyed in Buchach, Kremenets, and all the small towns of that region. Of the three communities that were once in Buchach, only one remains. The Holocaust destroyed the Jewish community. Then Stalin exchanged the Polish community for the Ukrainian one from Poland. He gathered the Lemkos from there and sent the Poles who had been living in western Ukraine to Poland. That is why we see an unclaimed heritage there because there is no one left to claim it. It is a great shame that after the Second World War, only one building connected with Jewish life remained standing. This was the beit midrash described by Agnon. It was destroyed in independent Ukraine in the twenty-first century because no one needed it.
Agnon is a powerful figure, a person who does not allow us to forget what Galicia was like before the Second World War. Another great figure connected with Buchach is Johann Pinsel, who lived in a completely different period, but his activities are also associated with a community that no longer exists. I think that the function of this residency is to restore memory.
Yelyzaveta Tsarehradska: The restoration of memory is an aspect that interests me. I can't figure out what the mystery is. On the one hand, Ukrainians know quite a lot about the Holocaust. For us, it's the kind of experience remembered mostly by old-timers. Younger ones are aware of it as a fact. However, for some reason, there is a sense of complete ignorance, an inability to preserve this, draw conclusions, and interweave it into Ukrainian culture. After all, [the memory of the Holocaust] is an integral part of it. How do you see this?
Boris Khersonskiy: I belong to the generation that lived under the Soviet Union, for the most part. We know that during the Soviet period, you could not talk about the Holocaust. I am familiar with KGB documents that revealed that when Jews wanted to honor the memory of those who had perished in Babyn Yar, the correspondence of the Communist Party of Ukraine and the KGB of Ukraine positioned this as a Zionist plot.
My parents only told me about the Holocaust when I was twelve.
The Holocaust is an issue that divided people into victims, executioners, and witnesses. It is painful to have witnessed such a catastrophe. No one could do anything.
Ukrainians either collaborated — and this happened, too — or watched silently. And it is very distasteful to recall this. Today many people are beginning to talk about their relatives, saying that they rescued Jews during the war. During Soviet times, no one talked about this. And I wrote a short free-verse poem that says that with every passing year, more and more people are saying that their grandmothers rescued Jews. I can add that my grandmother also saved at least one Jewish woman. I think this is turning into some sort of fad, and at one point, I even gave an interview entitled "We Are Not Executioners, the Executioners Are Not We." No one wants to accept responsibility.
Unfortunately, echoes of the Holocaust are sometimes heard when we correspond with our friends, and someone might write that the Jews themselves are to blame for being killed because they came from the Soviet Union to Galicia and supported the Bolsheviks, the Russians. Unfortunately, people forget that Jews had lived there as long as Poles and Ukrainians.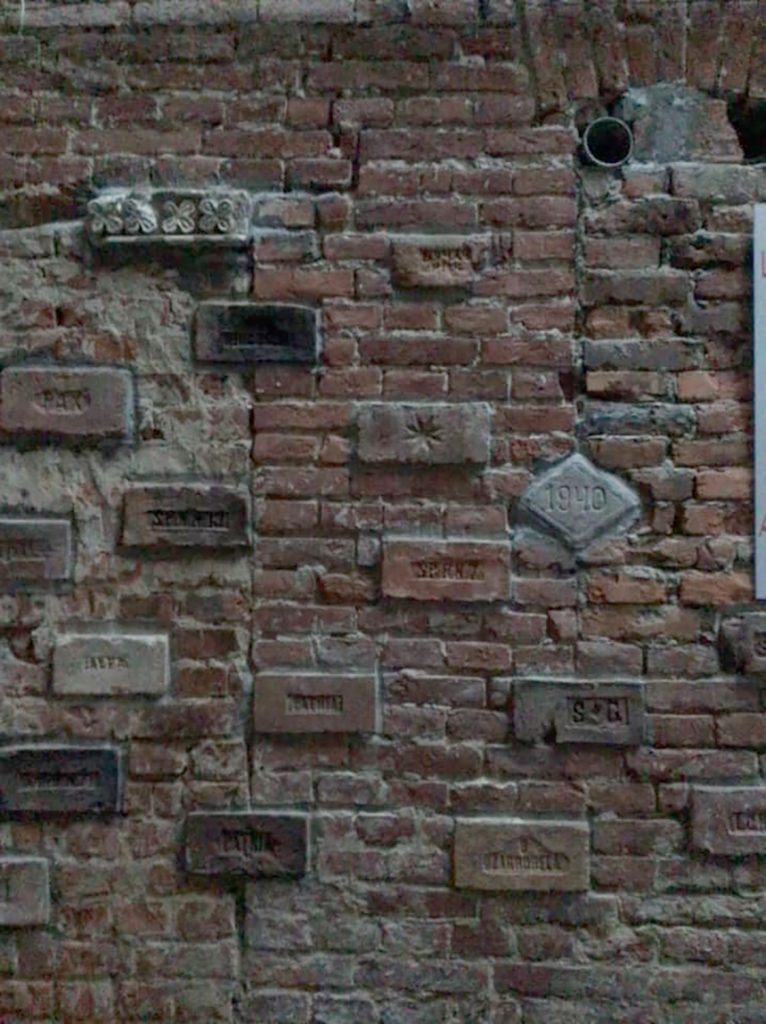 Ukrainians and Jews: similar destinies
Yelyzaveta Tsarehradska: What is your opinion of how this interaction between the Jewish and Ukrainian cultures in Ukraine will play out in the future? Right now, we are feeling this horrible, traumatic experience [of the war]. Will this draw the two cultures closer? Will they intersect and interact more?
Boris Khersonskiy: For centuries, the Ukrainian people have had no less of a tragic fate: the Executed Renaissance; the Holodomor, which claimed almost as many people as the Holocaust. Historical traumas are characteristic of the two peoples. I think that if we realize this, then we will become more tolerant of each other. Nevertheless, each person wants to justify themselves somehow, and this is understandable. It is nice to say that my grandfather saved someone while someone else's grandfather served in the NKVD and killed Ukrainians — even his own relatives. We can say the same thing about the Jews who also worked in the KGB, but they were not the majority. We cannot forget this experience; even so, we cannot build something on the foundations of these tragic recollections.
Yelyzaveta Tsarehradska: I think a new round of understanding is taking place today between these two cultures. This is not something new; Ukrainian history is replete with horrific events, but now we are experiencing this first-hand.
Boris Khersonskiy: Precisely. The experience is different now. This is the experience of the current generation. We do not need to dig deep in order to actualize it. Unfortunately, it is present now, and the destruction of Kharkiv and the traumas that Kyiv has suffered and what is now being done in the Odesa region — residential buildings destroyed and people killed. But this cannot be linked to the tragedies on the level of the Holocaust or the Holodomor. This disgraceful war has claimed the lives of thousands of our fellow citizens, but not millions of them. When we see these victims, we can somehow imagine this; it is our emotional experience. To preserve in our memory the experience when millions of people are dying… It has been said [by Stalin — Trans.] that the death of one person is a tragedy, but the deaths of thousands [millions] is a statistic. This is a very sad statement, but a person cannot even talk about this or truly imagine this. The large-scale catastrophes that the Ukrainian and Jewish peoples experienced are a completely different matter.
Yelyzaveta Tsarehradska: In one interview, you said the following about the Buchach residency: "I feel that I am redundant in the discussion that is taking place among the participants of the residency. For other participants, it is an interest; the taste of tragedy has vanished." In other words, do you believe that this interest is inadequate?
Boris Khersonskiy: The other participants of the discussion were interested in learning about the foods prepared by Jews and the activities they engaged in. But the fact that they disappeared, that they are gone, and that a vacuum remains was of no interest to anyone. At least no one spoke openly about this. But for me, this was my grandmother's experience, the experience of Kremenets, the experience of the small towns of Transnistria, where my relatives lived and perished — forty-two in Transnistria alone. I have the photos of these people in my archive; I know about their fate and have written about it. In other words, the angle of vision is not the same.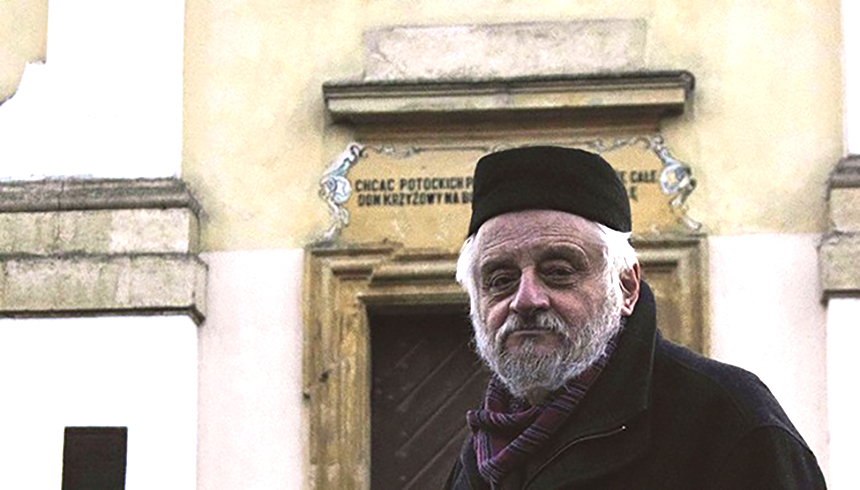 This program is created with the support of Ukrainian Jewish Encounter (UJE), a Canadian charitable non-profit organization. 
Originally appeared in Ukrainian (Hromadske Radio podcast) here.
Translated from the Ukrainian by Marta D. Olynyk.
NOTE: UJE does not necessarily endorse opinions expressed in articles and other materials published on its website and social media pages. Such materials are posted to promote discussion related to Ukrainian-Jewish interactions and relations. The website and social media pages will be places of information that reflect varied viewpoints.