Buchach in words: Why is more written about this raion center in Ternopil oblast than about the oblast center?
Posted In: Sponsored Projects, Agnon Literary Centre, Other Programs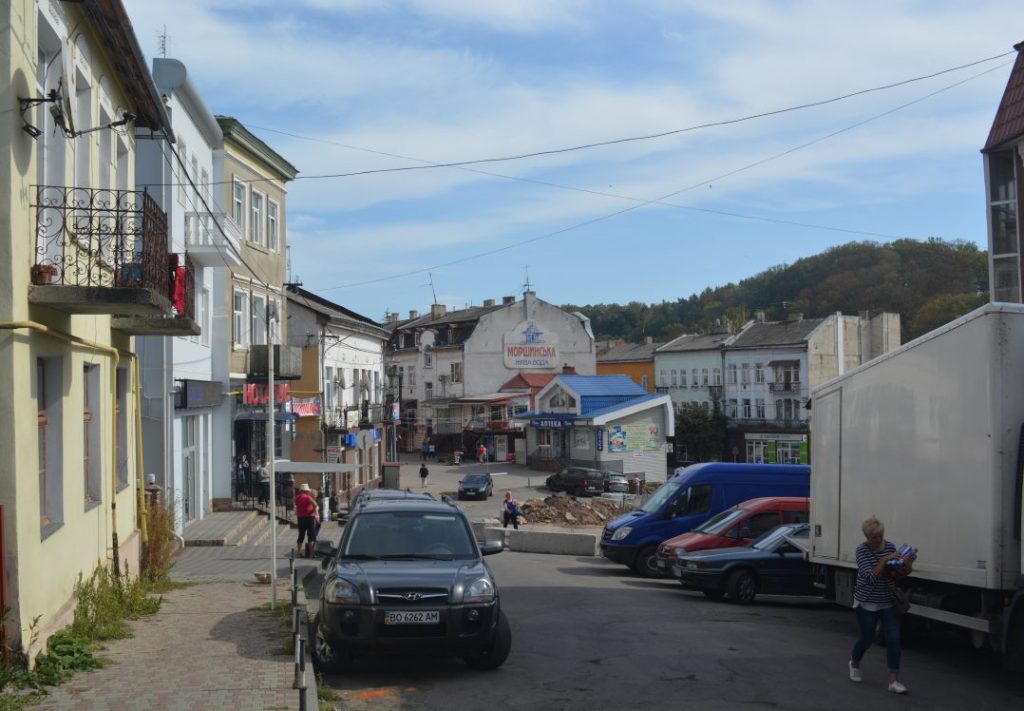 At the beginning of the last century, the Jewish writer Shmuel Agnon meticulously evoked in his books what life was like in his native city in Galicia. Later he became the first Hebrew-speaking writer to win the Nobel Prize for Literature. In 2015 the residents of Buchach founded the Agnon Literary Center, and a year later—a literary residency. Today they invite Ukrainian writers to the city whom they especially want to hear. For these writers, this is not just an opportunity to spend a week here and write their own texts about Buchach. It is also an attempt to add a few of their own words to the Ukrainian-Jewish dialogue. Vasyl Makhno, who was invited to the residency program, flew in from New York, where he has been living for nearly twenty years. Marta Konyk recalls her one day spent with the writer in Buchach for Opinion. 
An Atmosphere of Space
The main street and the bus station are next to the railway station. Memory paints this city as gray but not foreign. Ancient doorknobs on doors; the doors themselves are ancient. You cannot see them everywhere today;  they have been changed, like the windows. Old, broken-up asphalt still leads to century-old—in some places nearly 150-year-old—buildings with modernized entrances and exits. One of the streets adjacent to the Buchach town hall now reminds Vasyl Makhno of a remote quarter of Istanbul located two or three metro stops from downtown.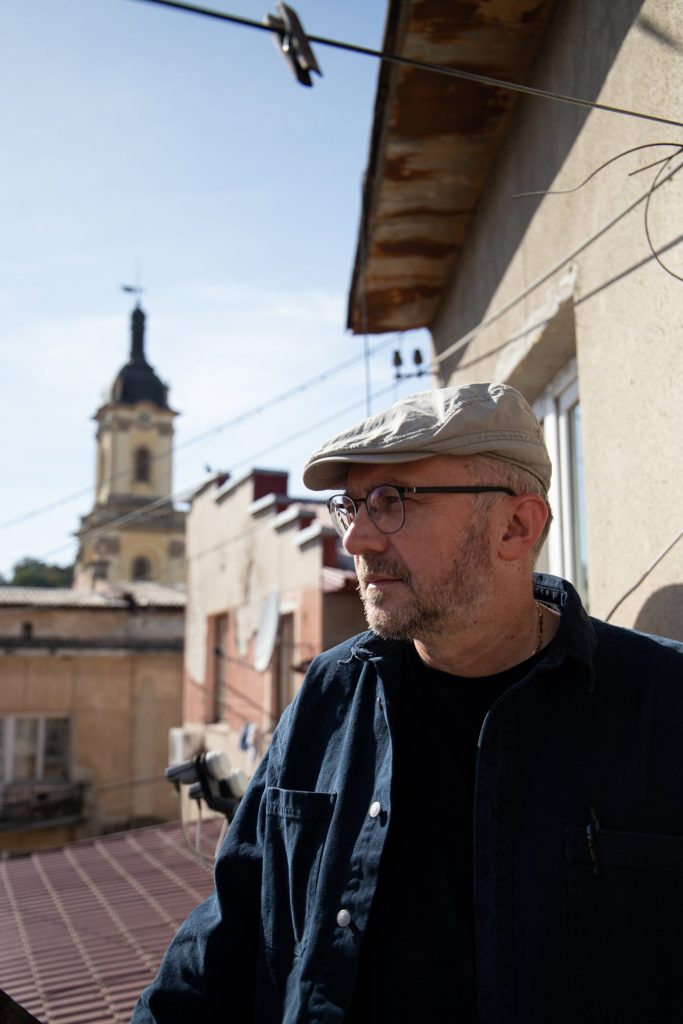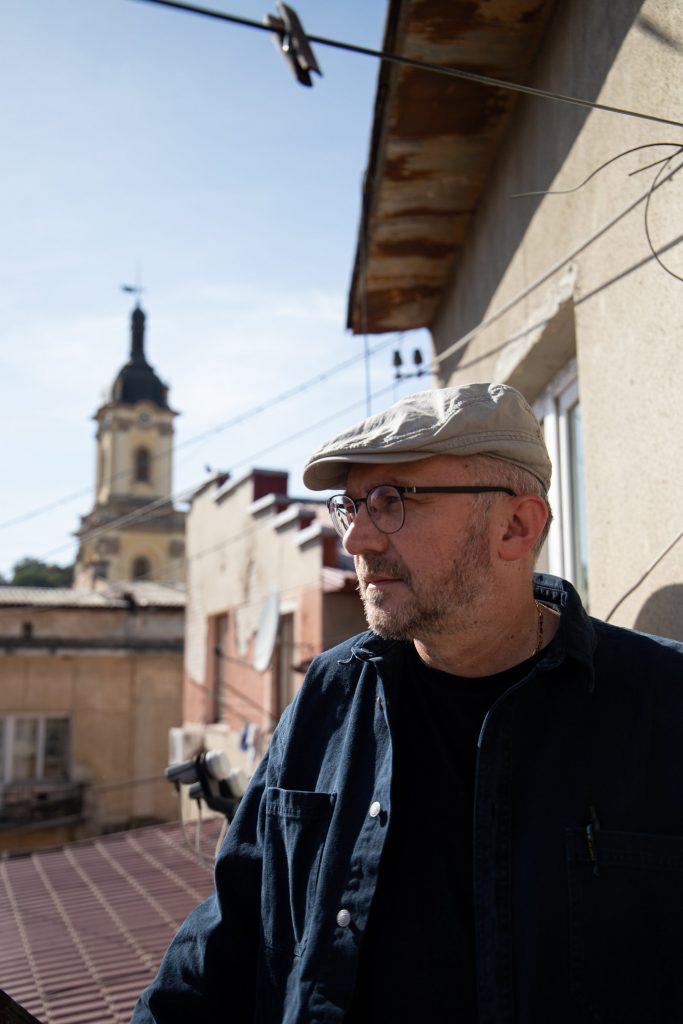 "I ended up there accidentally. I wanted to see the cultural capital myself, off the beaten tourist track."
"I ended up in Buchach for the company." Today Мariana Maksymiak, the founder of the Agnon Literary Center, has a creative meeting with Vasyl Makhno at Art-Dvir Buchach. To make the meeting, she and her husband leave Lviv at 8:00 a.m. At the last minute, they find me a place in the car.
"This trip sets the atmosphere," Vasyl Makhno says later. "The atmosphere of space is created by smells and sounds. A writer cannot feel this on social media. It's a strong recharge for a while. It is necessary for prose. Intonations are especially crucial. It's not that I don't remember them; they are always with me. It's something completely different, being able to observe and listen in reality."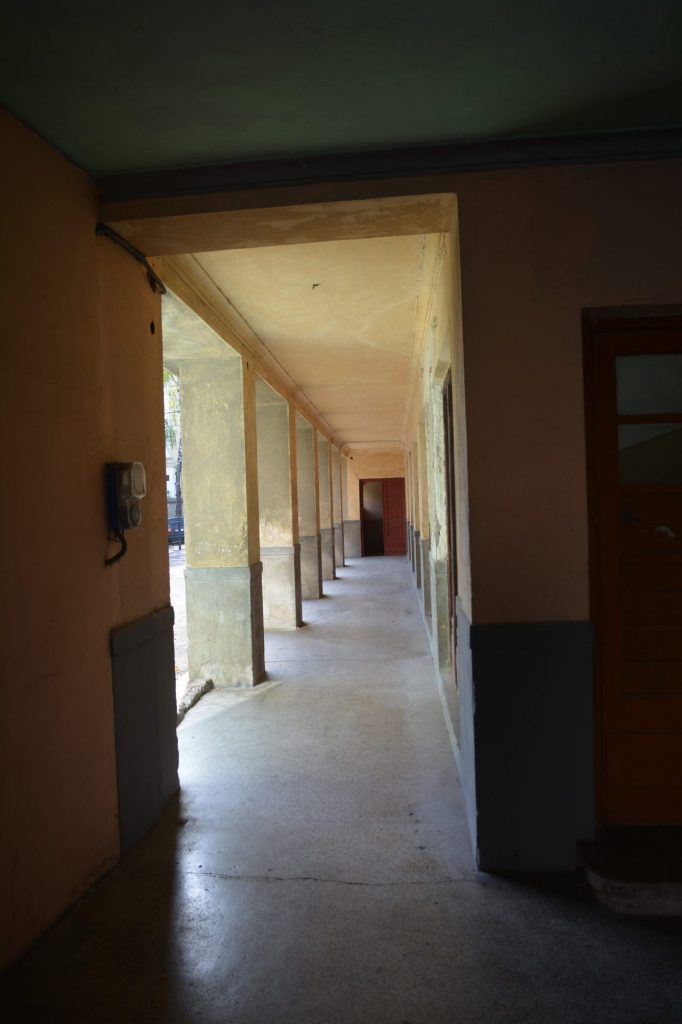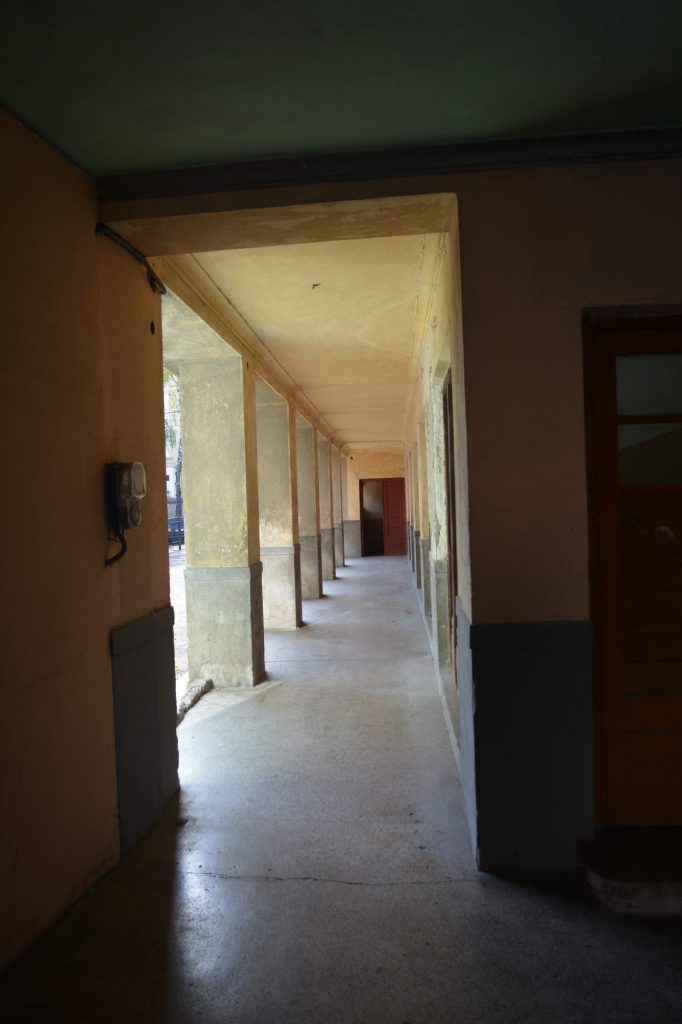 Second acquaintance, first meeting
The early 1990s. Yurko Andrukhovych telephones. "Hello. Shmuel Agnon's daughter is in Stanyslaviv with her husband, and French television is shooting a movie about them. They want to go to Ternopil. Can you meet them?"
– OK.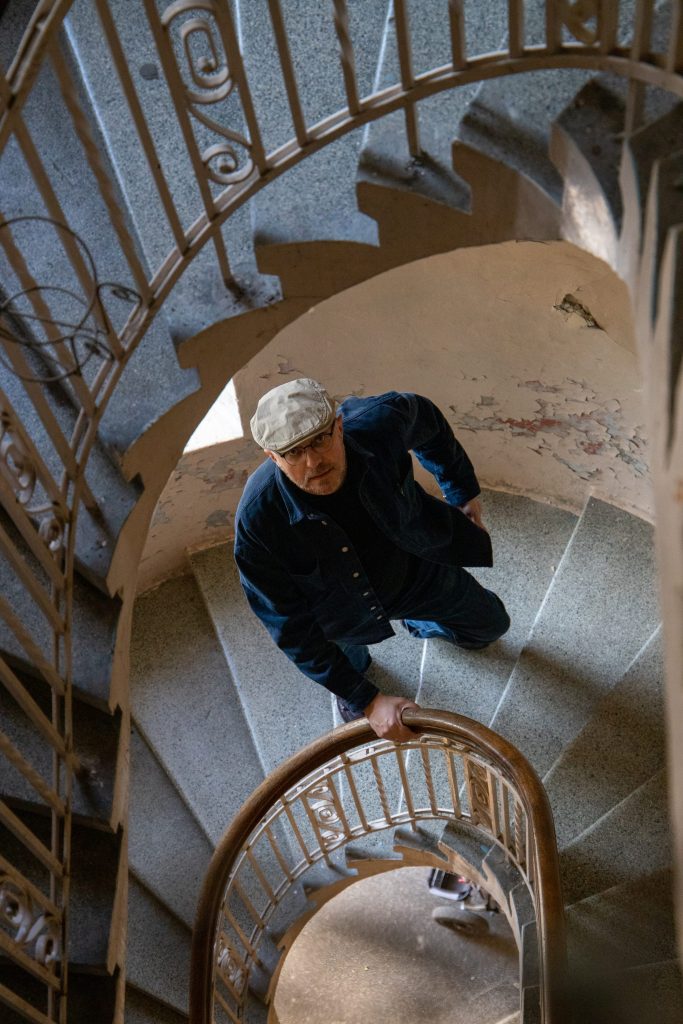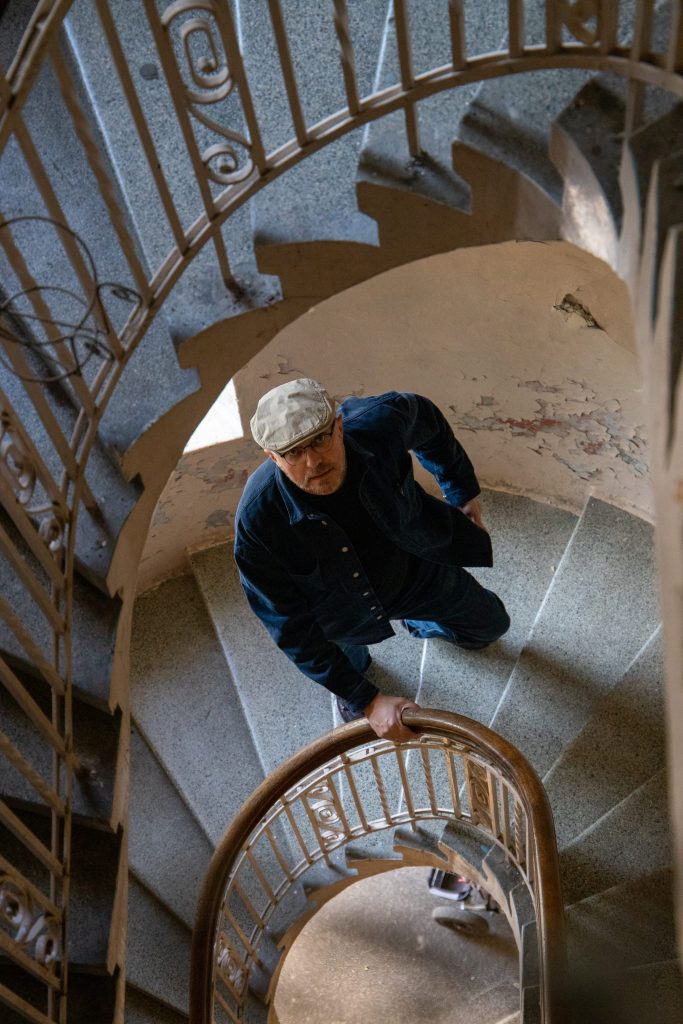 Thirty years ago, Vasyl Makhno didn't know a whole lot about Agnon. He read one novel translated into Russian. There was no Ukrainian translation at the time. After Andrukhovych's telephone call, he queries a local, regional historian, who has "heard something," about Jewish places in Ternopil. He arranges a meeting. He drives everyone to a Jewish cemetery (kirkut) in Ternopil. Among the matzevahs Shmuel's daughter finds a gravestone of another one of her relatives. Many years later Vasyl Makhno will write the poem "A New York Newsletter to Bohdan Zadura," which contains the following lines:
did Shmuel Agnon not write about that Buchach?
was it not that Buchach which I looked for together with his daughter, Emunah Yaron, among the surviving remnants of the Jewish cemetery in Ternopil
and French television was filming when she was rubbing with her finger the worn and green letters on the gravestone of a distant relative?
and, snuggling to it, was whispering something to it for a long time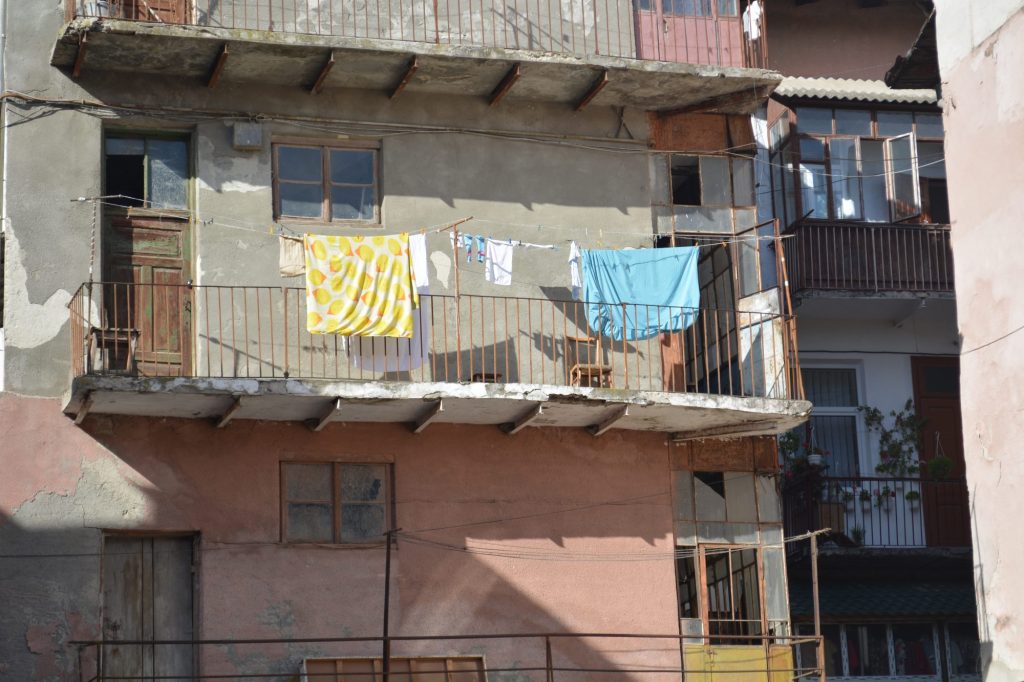 The Contours of Buchach
Later, when he is in Jerusalem, at Agnon House, Vasyl Makhno will spot a few buildings on the 50- shekel note: the contours of Buchach. In Israel, the pictures on banknotes change every 20 years: a writer or political figure against the background of the place from where he hails. Because of Buchach, Makhno once traveled from his home to Ternopil. One time the road was blocked because communications were being repaired, and he had to take a detour. From there a huge kirkut with thousands of matzevahs suddenly became visible. On the bus, people began talking about the Jewish cemetery.
"I had never seen such gravestones; I was eighteen years old. I arrived at my grandfather's and grandmother's place and began to question them. I heard about the Jews who once lived in our country, but they had left during the war. I listened to the stories of their youth. Some woman named Altma had lived there, and over there—Tea; on this spot, there was a store where everyone did their shopping. My grandparents talked affectionately about them."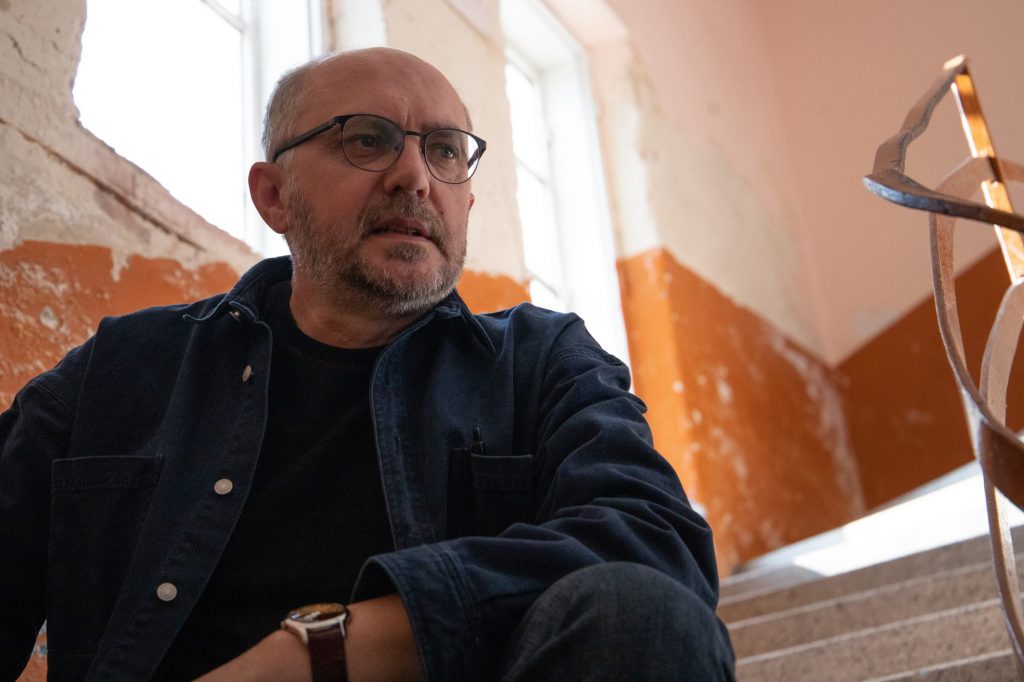 Small Places
Vasyl Makhno has been living abroad for nearly twenty years. Before that, he taught at Ternopil Volodymyr Hnatiuk National Pedagogical University. Of all the previous participants of the literary residency, he had the best chances to spend time in the town, but he never had an opportunity to stay there. Now he has come to the city with his new novel Vichnyi kalendar [Eternal Calendar], where small places—the villages of Buchach, Yazlivets, and Bazar, the city of Chortkiv, which is in Ternopil oblast—comprise the geography of the text, alongside Jerusalem, Istanbul, and New York. During his conversation with Mariana at Art-Dvir, the writer comments:
"I want Buchach to become more articulated in the Ukrainian language, along with Yiddish, and to be translated into English or Polish. This is a case where the realization that we are not alone allows us to highlight what is most immanent. I once wrote that the Poles lived in their state, the Jews lived in their books, and the Ukrainians lived on their land. The most important thing, in my view, is that it is necessary to speak openly about these things in our own language, and not create a mythology."
For Context
Mariana Maksymiak founded the Agnon Literary Center in Buchach when she had already been living in Lviv for more than ten years. Now she works for both cities, although she complains about the lack of professional cadres that could replace her or back her in the work with the center.
"At the age of 28, I felt like telling everyone that a Nobel Prize laureate was born in my Buchach," Mariana recalls. "I wanted to be able to bring contemporary writers, both Ukrainian and foreign ones, to the city. To hold discussions and book launches, to restore the city to the literary context. Once the project was underway and then developed into a literary residency, I realized that I was doing more than I had first contemplated."
In addition to the educational and cultural component of the Literary Center, it is important in and of itself. Memory is made word, and it returns to the context of the city's oral history and thus becomes self-sufficient.
The Buchach Rhythm
"For a resident of a megalopolis, where everyone feels the lack of time, grabbing it on the fly, the rhythm of Buchach has a soothing effect," says Vasyl Makhno, giving the role of Buchach tour guide a try. He shows me a street with buildings that are artifacts, which he had never seen up until a few days ago. He talks about the locals, who do not hurry anywhere.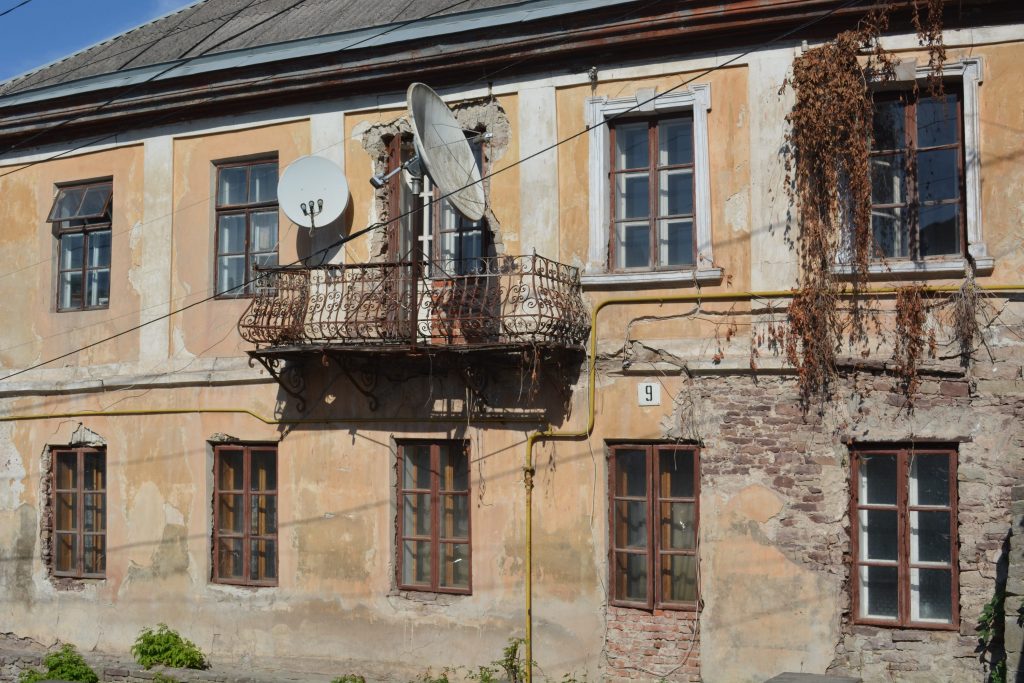 "In this rhythm, there is an opportunity to focus on what is important. In the forefront appear layers of the city that I, like an archaeologist, want to excavate historical memory and the word. Here, wars were waged, and castles were built and destroyed. Here, many languages were spoken: Ukrainian, Polish, Hebrew, Yiddish, German, Russian. For me, it is crucial to see and understand these layers, both for myself and for my writing. They help us realize that we were not the only ones living in these lands."
Text: Marta Konyk
Vasyl Makhno participated in a literary residency in Buchach, supported by the Canadian philanthropic fund Ukrainian-Jewish Encounter.
Originally appeared in Ukrainian @opinionua.com
Translated from the Ukrainian by Marta D. Olynyk.
Edited by Peter Bejger.