Entry form for the 'Encounter' literary prize now available
Posted In: 'Encounter' Literary Prize, UJE Initiatives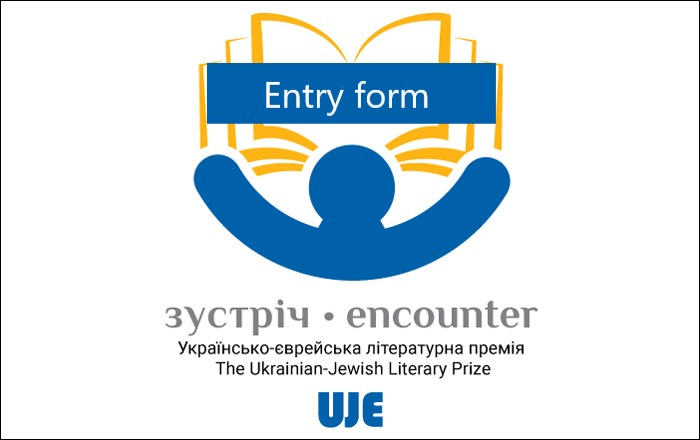 The entry form for 'Encounter: The Ukrainian-Jewish Literary Prize ™' is now available.
Applicants for this Ukrainian-language prize should follow the instructions available on the UJE website. The link for the Google Doc form, which is the first step in the entry process, is here.
Please address any questions to Natalia Feduschak, UJE's communications director, at the email address media@ukrainianjewishencounter.org.