International Seminar: "A particle of light dispels the greatest darkness"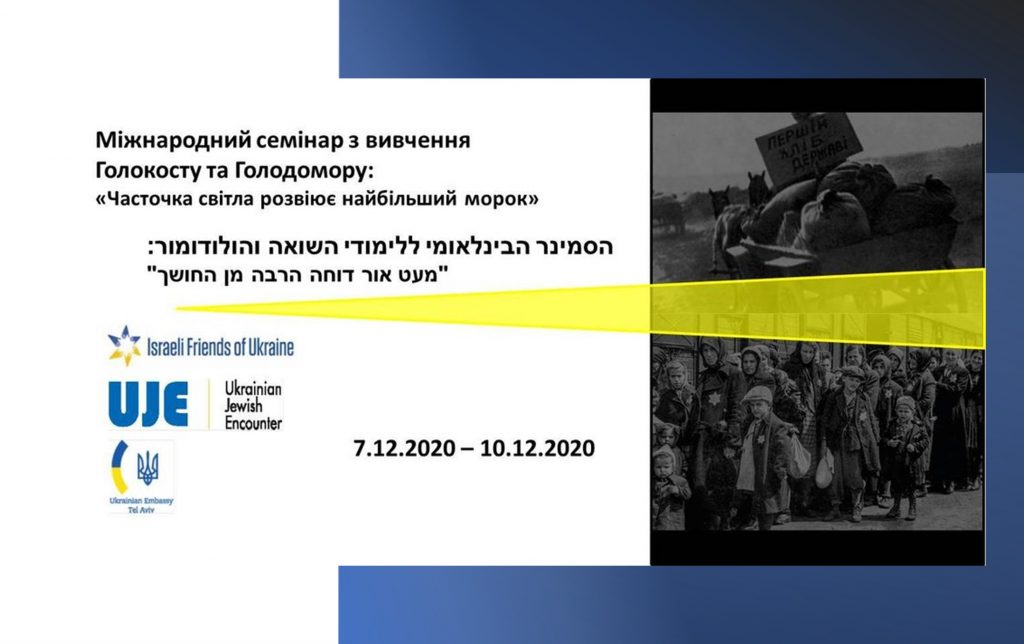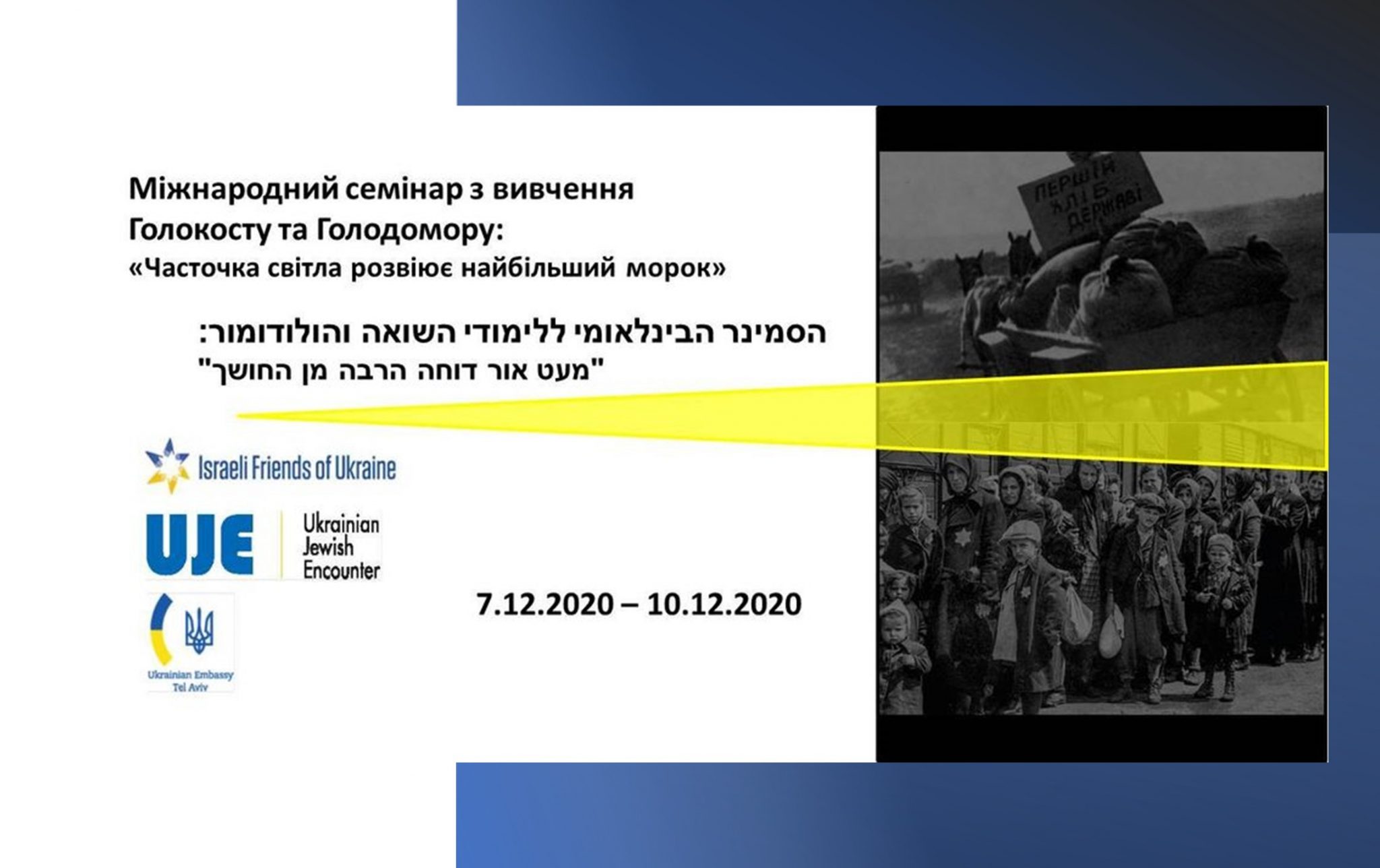 An online seminar on the Holocaust and the Holodomor will be held from 7-10 December 2020. Researchers, historians and experts on the study of the Holodomor and the Holocaust will speak at the seminar, expressing different points of view and historical data. The seminar is supported by the Canadian charitable non-profit organization Ukrainian Jewish Encounter and the Embassy of Ukraine in the State of Israel.
NGO "Israeli Friends of Ukraine" invites you to take part in the Fifth International Seminar on Holocaust and Holodomor Studies.  The main topic of this year: "A particle of light dispels the greatest darkness."
We want to share with you the stories of salvation and humanity as manifestations of light in complete darkness.
This year the seminar will be held on-line. There will be a lecture every evening for four days, followed by a free discussion with questions and answers.
The seminar will take place between 7-10 December 2020 starting at 19:00 (Jerusalem and Kyiv times).  In Ukrainian.
Program:
7/12/2020 (Monday)
Opening
Jews and Ukrainians: life and death in the Holodomor:
Lyudmyla Hrynevych, Doctor of Historical Sciences, Leading Research Associate of the Institute of History of Ukraine of the National Academy of Sciences of Ukraine, Director of the Ukrainian Research and Education Center for Holodomor Studies (HREC in Ukraine), Member of the UJE Academic Council.
8/12/2020 (Tuesday)
Between three fires: rescue of Jews during the Holocaust in Volyn region:
Andriy Usach, historian, doctoral student of the Ukrainian Catholic University.
9/12/2020 (Wednesday)
Gray area: difficult relations between Ukrainian and Jewish neighbors during the Holocaust:
Petro Dolhanov, Candidate of Historical Sciences, Rivne Regional Institute of Postgraduate Pedagogical Education.
10/12/2020 (Thursday)
Metropolitan Andrey Sheptytsky and salvation of Jews: new documents and old myths:
Liliana Hentosh, Candidate of Historical Sciences, Senior Science Associate in the Institute of Historical Researches of Lviv National University of Іvan Franko. Academic specialization: the history of the Catholic Church and the history of the interreligious and interethnic relations in 19-20th centuries.
Link to enter the Zoom meeting:
https://us02web.zoom.us/j/89568190957?pwd=eXd2SGtKYmJOTk9VZHNxNitkOUdaQT09
Link to FB event:
https://fb.me/e/1KQAL62fu