On-line presentation of the new novel "Eternal Calendar"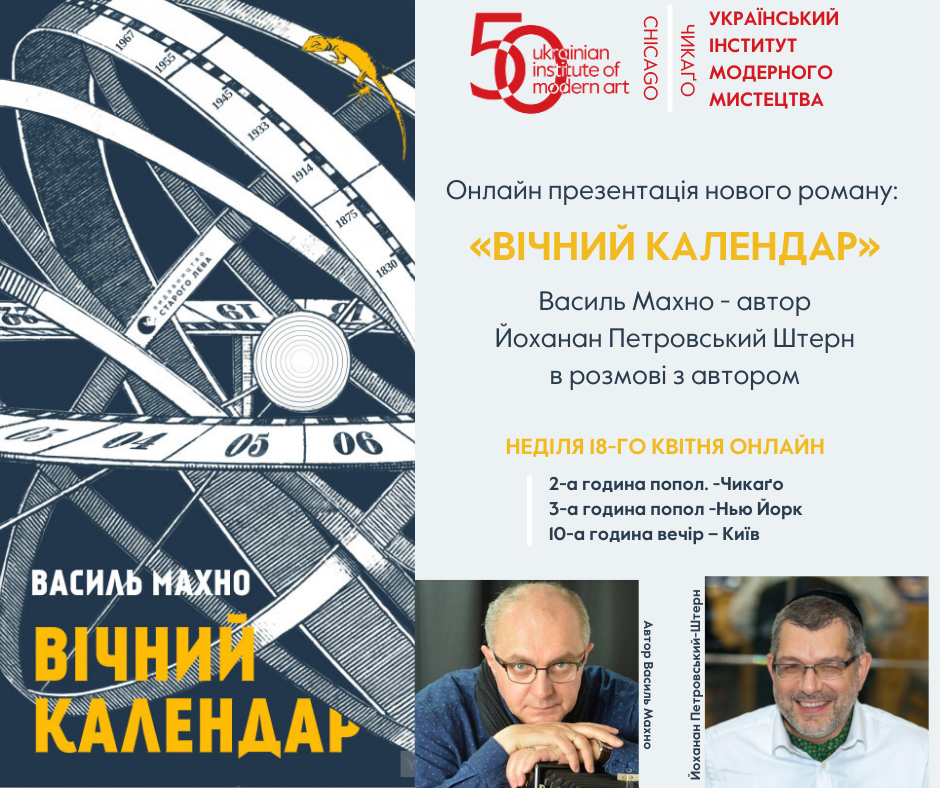 Date
April 18, 2021

Time
On-line, Various times depending on location
2 p.m — Chicago
3 p.m — New York
10 p.m — Kyiv
An exciting presentation of a unique novel, with the participation of two of the most stimulating authors of our time, about the tales of the land of Ukraine, where centuries of mixed generations evolved into a new reality of independence and the search for identity. There has never been such a novel in Ukrainian literature.
Eternal Calendar (Vichnyi calendar) by Vasyl Makhno, published by Ukraine's "The Old Lion Publishing House" in 2019 is the first winner of "Encounter: The Ukrainian-Jewish Literary Prize" ™.
The presentation will be in Ukrainian.
Register here.
More information is available here.