Open Dialogue: Ukrainians and Jews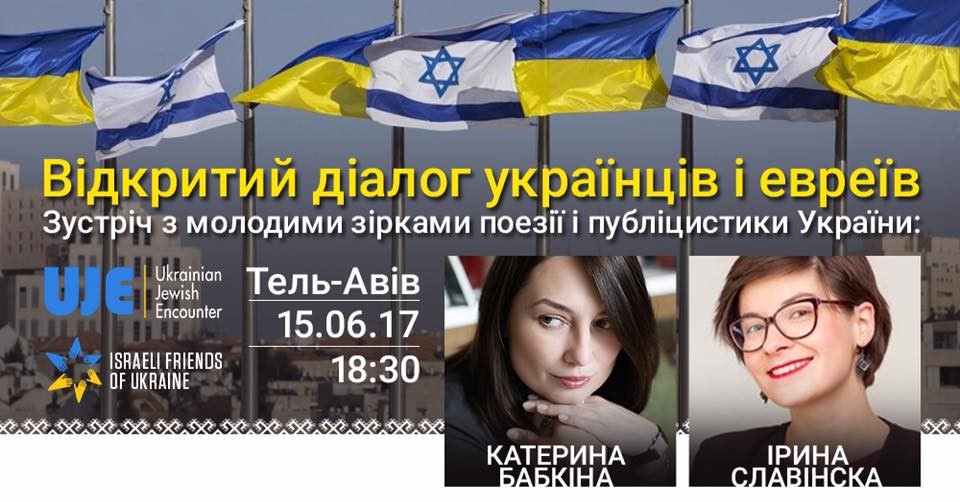 The Ukrainian Jewish Encounter and Israeli Friends of Ukraine are pleased to host an evening with Ukrainian poet Kateryna Babkina and journalist Iryna Slavinska, who will discuss new tendencies in Ukrainian culture and Ukrainian-Jewish relations.
The evening will take place at the Jabotinsky Institute in Israel, which is devoted to Vladimir Jabotinsky, the Odessa-born Zionist leader who was sympathetic to the Ukrainian national movement.
Entrance to the event is free, but please register here.
More information is available in Russian here.
June 15, 2017 at 18:30
Jabotinsky Institute in Israel, King George 38, 61230, Tel Aviv, Israel