UJE at the Jerusalem International Book Fair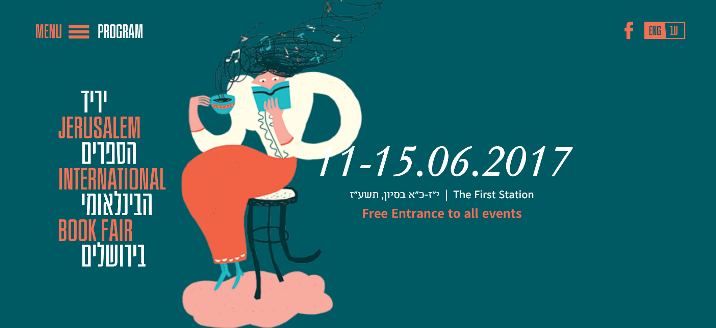 The Ukrainian Jewish Encounter returns to Israel to participate in the Jerusalem International Book Fair, to be held at The First Station! This year, five books supported by UJE will be presented at events listed below. Entrance is free.
The fair's full program is available in English and Hebrew here.
Ukrainian-Jewish Relations: Life, Death, Rebirth
Monday, June 12, 18:00-19:00, Fair Exhibition Hall, Presentation in Hebrew
A roundtable discussion with Professor Wolf Moskovich, Professor Shimon Redlich and Professor Ze'ev Khanin, moderated by Professor Sergey Kravtsov. The discussion will highlight the books The Ukrainian-Jewish Encounter: Cultural Dimensions; Jews and Ukrainians: A Millennium of Co-Existence; Babyn Yar: History and Memory, and introduce Buchach: A Key in the Pocket.

"Coarse Blue Nights Emerge": Beauty and Struggle in Contemporary Ukrainian Poetry
Tuesday, June 13, 16:00-17:00, The Terminal–The First Station, Presentation in English
Israeli poet Jonathan Berg will be in conversation with Ukraine's Kateryna Babkina on her first book of poetry translated into Hebrew. The book is titled Ask the Same for Everybody.
Poetry Now: The Hebrew Writers Association in Israel hosts a night of poetry reading with Israeli and foreign poets
Wednesday, June 14, 19:30-21:00, Mishkenot Sha'ananim, Presentation in English and Hebrew
Ukrainian poet Kateryna Babkina will participate.