Genocide and crimes against humanity: How Lviv influenced international law and the emergence of these terms
Posted In: Jews on Ukrainian Lands, Hromadske Radio, Sponsored Projects, Audio/Visual Media, History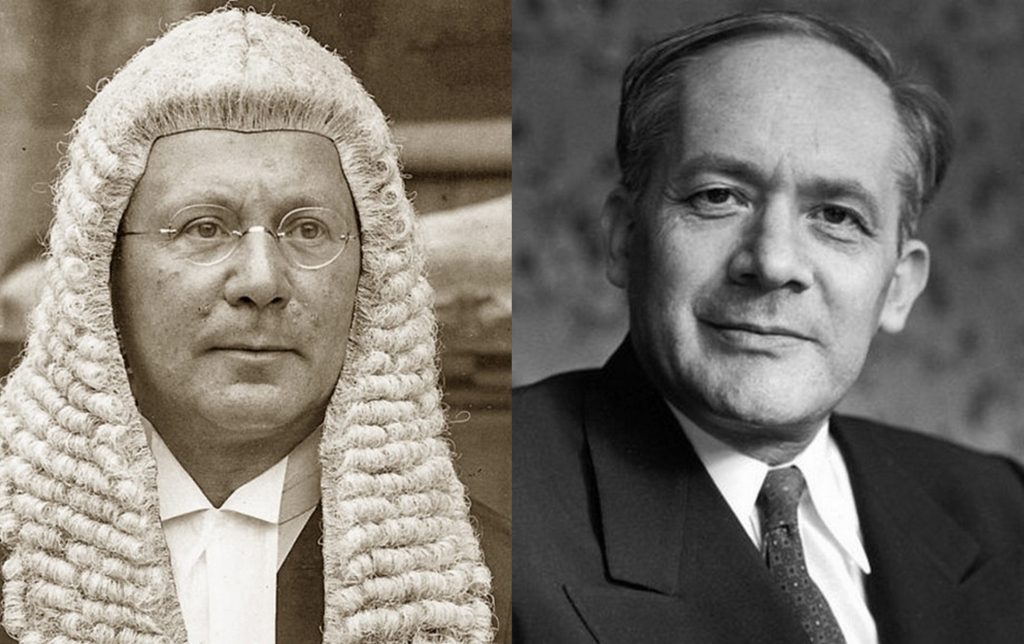 Today's episode of Encounters features a conversation about the lawyers Hersch Lauterpacht, who coined the term "crimes against humanity," and Raphael Lemkin, the author of the term "genocide."
Today, these two lawyers' discoveries and developments in the sphere of international law are of great importance for Ukraine. It is important to understand the preconditions for the emergence of these terms, inasmuch as both Lauterpacht and Lemkin studied at the University of Lviv and were established as lawyers precisely within Ukrainian society. We are aware, of course, to whom the territories of contemporary Ukraine belonged at the time.
In our program, we talk about legal practice and how it works today in order to gain a full understanding of Lauterpacht's and Lemkin's contributions. Helping us figure this out is our guest, Mykola Hnatovsky, first vice-president of the Ukrainian Association of International Law and judge of the European Court of Human Rights (since 26 April 2022).
Background
Hersch Lauterpacht
Lauterpacht was born into a Jewish family on 16 August 1897 in the city of Zhovkva. When he was thirteen years old, his family moved to Lviv, where he attended a local gymnasium and devoted considerable attention to learning foreign languages. In 1915, he enrolled in the Law Faculty of the University of Lviv. During his studies, he attended the lectures of renowned scholars.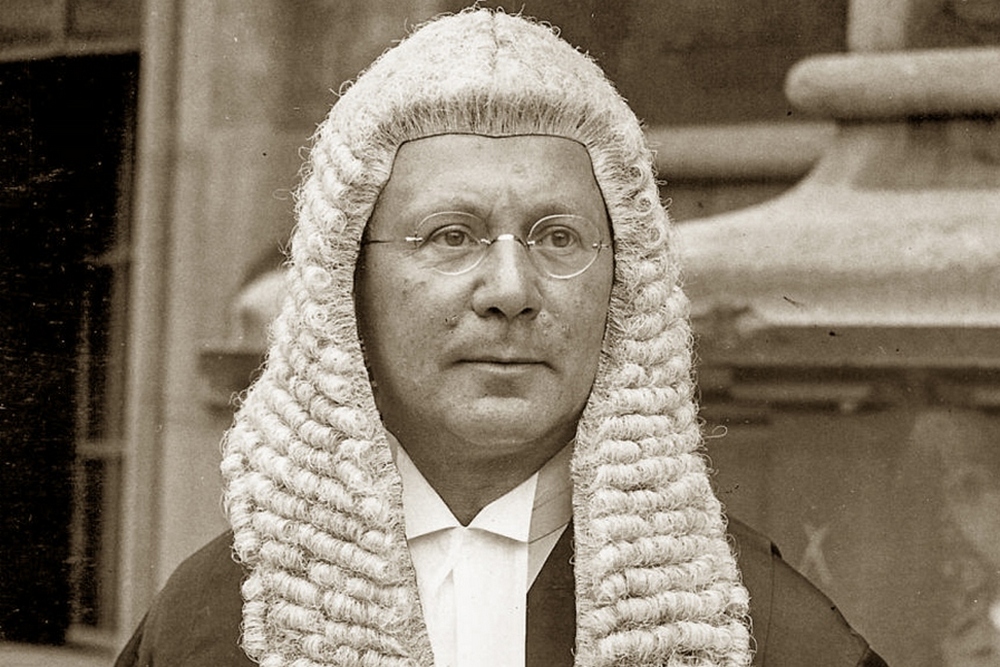 In 1918, when the First World War ended, the Versailles peace committee dispatched a special commission to Lviv to resolve the disputes between the Ukrainians and Poles. Lauterpacht joined the work of the committee as a translator. Jewish life was complicated and dangerous in the city where an armed conflict was happening between Ukrainians and Poles and where antisemitic sentiments were rising. As Lauterpacht himself recalled, he was not able to pass his final exams "because the university was closed to Jews in Eastern Galicia." Shortly afterwards, he moved to Vienna, where he continued his studies. In 1923, Lauterpacht moved to Great Britain, where he did further studies. In 1938, he became a professor at the University of Cambridge.
After the Second World War, Lauterpacht took part in the Nuremberg trials as a legal consultant to the British and American prosecutors. In 1952, he became a member of the United Nations' International Law Commission, and in 1955 — a member of the United Nations' International Court of Justice at The Hague. In addition, Lauterpacht was a member of the British Institute of International and Comparative Law. For his important achievements, Hersch Lauterpacht was knighted in 1956.
Lauterpacht died at the age of 62. In honor of his significant achievements at the University of Cambridge, the international law center at this university was named the Lauterpacht Centre for International Law.
Raphael Lemkin
Raphael (Rafal) Lemkin was born in 1900 into a Jewish family living in the large village of Bezvodne, located today on the territory of Belarus. Lemkin's father was a farmer, and his mother, an educated woman, was fluent in several languages.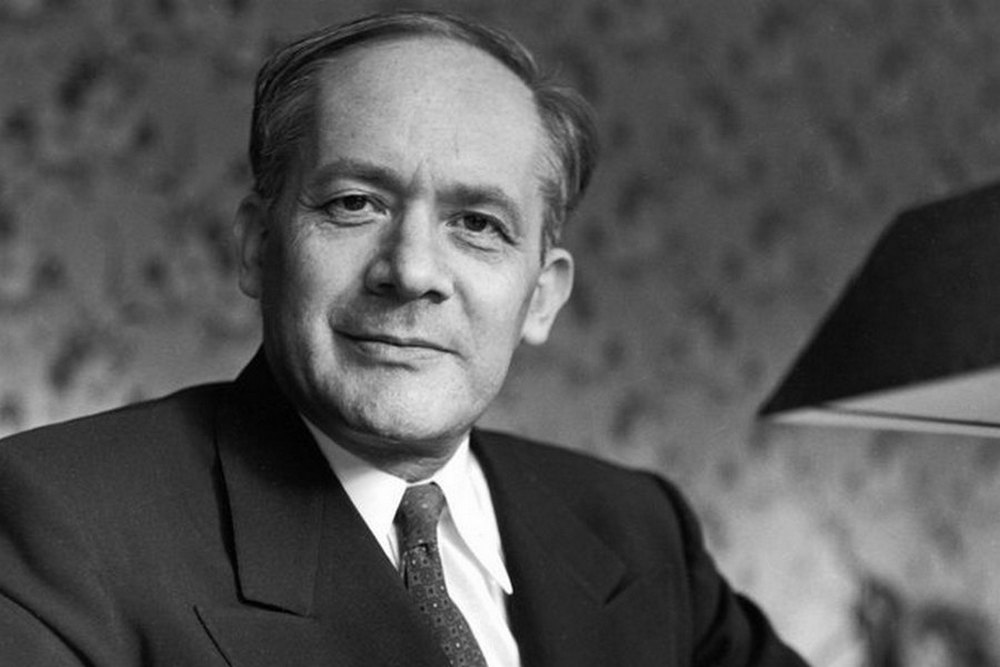 In 1919, Lemkin went to Lviv to take up studies in the Department of Philology. At the time, he was already fluent in several languages. After graduating from the Department of Philology at the University of Lviv, Lemkin left the city briefly to study philosophy in Germany. He returned in 1926 and enrolled in the Law Faculty at the University of Lviv, graduating in 1928. In 1929, he began working in the Warsaw Prosecutor's Office.
Lemkin had a private law practice when the Second World War broke out. After being called up, he fought in the battles around Warsaw and was wounded but managed to escape to Sweden. His family remained in Poland. In 1941, Lemkin obtained permission to immigrate to the United States, where his career took flight. Within a short period of time, he began teaching at the prestigious Duke University. He began gathering data on German crimes in the occupied territories in 1941–1942 and worked as an adviser to the State Department and the US War Department in 1943.
Lemkin's decisive breakthrough happened in Nuremberg, where he served as an adviser to Robert H. Jackson, United States Chief of Counsel and US Supreme Court justice. With his particular brand of perseverance, Lemkin managed to include the word "genocide" in the indictment against the Nazi war criminals. This was the first instance of the charge of genocide in international law. It happened in Nuremberg, where Lemkin learned about the deaths of forty-nine of his relatives, including his parents, at the hands of the Germans. As a result of Lemkin's intensive work, on 11 December 1946, the General Assembly of the United Nations ratified a resolution condemning genocide. On 9 December 1948, after the twentieth country ratified the resolution, the General Assembly unanimously approved the Convention on the Prevention and Punishment of the Crime of Genocide.
Today the Convention has been ratified by more than 130 countries. Raphael Lemkin died in 1959.
Genocide and crimes against humanity are the most fundamental categories of international law 
Yelyzaveta Tsarehradska: I am aware that many years have passed since the terms "genocide" and "crimes against humanity" were introduced into the legal sphere. During this time, have we, perhaps, realized that they are not comprehensive? As you know, it is important for a legal term to be comprehensive and offer us a clear-cut opportunity to describe one phenomenon or another. Is this the case with these two terms? What has changed?
Mykola Hnatovsky: Both of these categories — the crime of genocide and crimes against humanity — remain current, and in terms of international criminal law, they are the most fundamental, along with war crimes. The concept of crimes against humanity was developed essentially during Lauterpacht's lifetime. The concept of genocide on the normative level has been preserved in the same status in which Lemkin left it, although discussions about it have become fiercer. Practically from the outset, the two concepts — genocide and crimes against humanity — were in competition with each other. Lauterpacht and Lemkin did not develop them as complementary notions. This was the work of other jurists, who worked after them and retained both categories in international law. What is fundamental is the differing ideological approaches of Lemkin and Lauterpacht.
Lauterpacht's premise was the primacy of the human being and the value of each person's life, regardless of their affiliation with one group or nation or another. He formulated the concept of crimes against humanity to encompass any type of atrocities, except those already covered by the category of war crimes. This is a concept that is not very emotionally tinged.
How Lviv influenced the lawyers Lauterpacht and Lemkin 
Yelyzaveta Tsarehradska: In his book East West Street: On the Origins of "Genocide" and "Crimes Against Humanity," which is about Lauterpacht and Lemkin, Philippe Sands says that the two lawyers' experience of life in Lviv was a definitive factor. Can we say that the place where they came from, where they studied, and the context in which they lived had an impact on their subsequent legal practices and the development of international law? Would you agree with this?
Mykola Hnatovsky: Philippe is a distinguished lawyer and specialist in international law, as well as a popularizer of this branch of law. He and I have collaborated closely and are still working together, especially in recent months, on creating a special tribunal on the crime of aggression against Ukraine. He focuses attention on Lviv not just because it so happens that his grandfather came from Zhovkva and spent a lot of time in Lviv, like Lauterpacht, but also because, in fact, Ukraine — Western Ukraine and Lviv — has been a unique environment where Europe's nerve passes through and many cultures are mixed together.
This is a place that, like all of Ukraine, has suffered from a significant number of tragic events and crimes that took place in the past and continue today in the context of Russian aggression. Lauterpacht and Lemkin lived in this multicultural milieu, and many of their relatives perished during the Holocaust in the Second World War. They let everything pass through themselves, as we are doing right now in the context of the terrible war that the Russian Federation has unleashed against Ukraine. In view of this, international law will create new institutions. The project concerning aggression that Sands is working on is an attempt to develop international law in response to contemporary events.
Lviv was an important milieu. Lauterpacht and Lemkin had professors of various nationalities: Poles and Austrians. They lived in a milieu where there were quite a few Ukrainians. That is why Ukraine, Lviv, is undeniably a symbolic and important place.
Objective circumstances or coincidence?
Yelyzaveta Tsarehradska: Was it a coincidence that two people from the same university coined legal terms and phenomena still valid today? Did objective circumstances contribute to this?
Mykola Hnatovsky: There is a small amount of coincidence. There are clear-cut and understandable objective circumstances. Both lawyers came from the Jewish community, and their families were among the Nazis' victims. Lauterpacht and Lemkin were forced to leave their families and their land. They experienced tragedy; they did not know what had happened to their relatives. When they learned that practically no one had survived, it was horrible. They immigrated to countries that were leaders of the Western world and leading members of the anti-Nazi alliance.
Through their publications and association with individuals who were approving decisions in these countries, they showed that they were irreplaceable individuals who had to be consulted with in connection with the prosecution of Nazi war crimes. Lauterpacht advised the British, and Lemkin — the Americans. Furthermore, even though their paths never crossed, they had a very serious impact on how international criminal law and international law in general later evolved. All these are objective things. Of course, the fact that these events were taking place in Ukraine must serve as a reminder of how important our state is to the world. Unfortunately, this is being proved by current events.
Culpability for genocide
Yelyzaveta Tsarehradska: What responsibility is envisaged for genocide?
Mykola Hnatovsky: Where Ukraine and its people are concerned, mass crimes are being committed that fall under all the provisions that exist in international criminal law: as regards war crimes, crimes against humanity, and the crime of genocide. Where the latter is concerned, what the RF is doing is manifesting an imperial approach, imperialism.
The genocide that is going on in Ukraine is specific. It is an attempt to destroy Ukraine and Ukrainians as a political nation.
Responsibility for genocide is realized on several levels. This is one of the most grievous of crimes. Therefore, the severest punishments are applied: life imprisonment, lengthy prison terms, etc. But this is not the only punishment. Genocide provides grounds for a state's responsibility on the whole. Although it is not criminal, it is very important. It has material and political forms. When the appropriate provisions are made, this is not just a legal but a historical fact. This aspect is also important.
Yelyzaveta Tsarehradska: Can international law discover some additional terms, like crimes against humanity or genocide? For example, imperialistic approach, imperialism?
Mykola Hnatovsky: In introducing the concept of "genocide," Lemkin wrote that:
"New words must be created when new ideas or events "strike at our consciousness."
Thus, it is entirely possible that international law will be clarifying its terminology. It will find mechanisms that will also be more adapted to such events. The efforts of Sands and his fellow thinkers to speak about a special tribunal on aggression is an attempt to move international law one step further. In addition to international law, what is required is a political iron will that is capable of approving decisions without extraordinarily harsh and decisive actions on the part of politicians and military personnel. This aggression, these crimes cannot be stopped. Lawyers will help, of course, but the main work must be done by those with concrete leverage and material arguments.
This program is created with the support of Ukrainian Jewish Encounter (UJE), a Canadian charitable non-profit organization. 
Originally appeared in Ukrainian (Hromadske Radio podcast) here.
Translated from the Ukrainian by Marta D. Olynyk.

NOTE: UJE does not necessarily endorse opinions expressed in articles and other materials published on its website and social media pages. Such materials are posted to promote discussion related to Ukrainian-Jewish interactions and relations. The website and social media pages will be places of information that reflect varied viewpoints.