How Israel's biggest pro-Ukrainian festival is helping the Armed Forces of Ukraine
Posted In: Israeli Friends of Ukraine, Sponsored Projects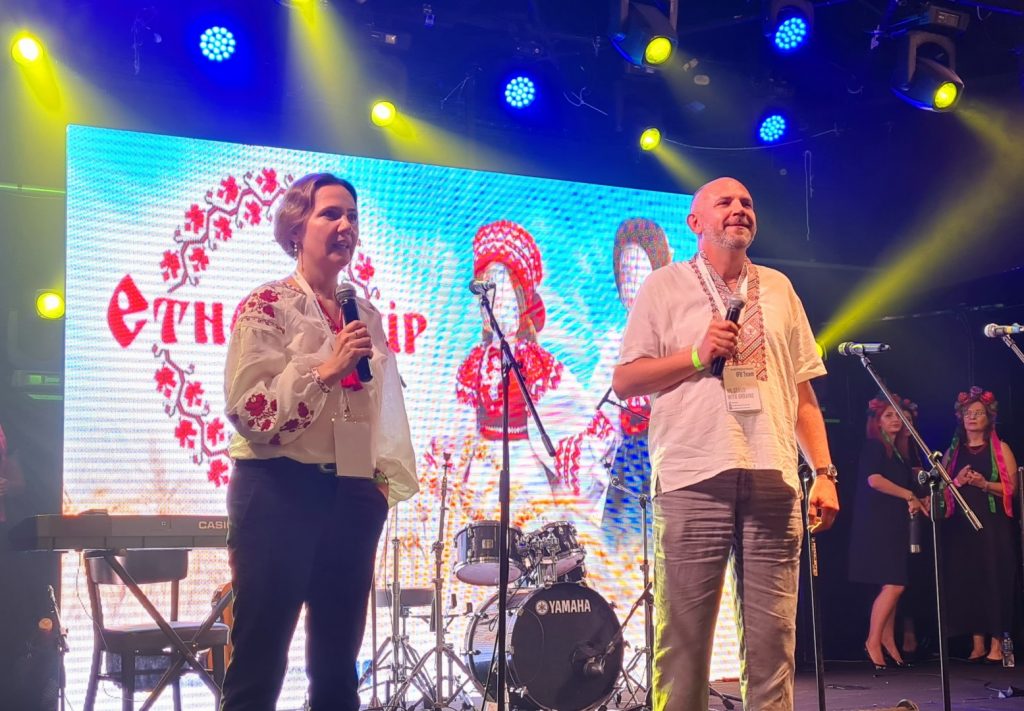 The pro-Ukrainian Etno-Khutir 2023 festival, held in Tel Aviv for the seventh year in a row, was a huge success. This is the main cultural event for Israelis who are interested in Ukraine and who love this country.
The organizers of this year's event, which took place on 23 June 2023, were the NGO Israeli Friends of Ukraine, with support from the Canadian charitable organization Ukrainian Jewish Encounter and the Embassy of Ukraine in Israel.
The festival attracted over 3,000 visitors, who came from every corner of Israel.
This year's Etno-Khutir 2023 festival showcased Ukrainian cuisine, songs, handicrafts made by Ukrainian artisans and artists, and dozens of various types of Ukrainian vyshyvankas and souvenirs.
Ukrainian varenyky (dumplings) were immensely popular. Volunteers from the Ukrainian city of Kovel offered home-distilled moonshine from the Volyn region of Ukraine, as well as traditional Ukrainian appetizers to accompany it.
Visitors were energized by the solidarity between Israel and Ukraine. A wildly pro-Ukrainian vibe, created by the fabulous performers, spread throughout the huge hall.
The Israeli female a cappella group The Pitches, from Holon, did a brilliant job of performing the wonderful Ukrainian song "Chervona ruta" (The Red Viburnum) in both Ukrainian and — for the first time — in Hebrew. This was followed by a moving rendition in Ukrainian of the most famous Israeli song, "I Have No Other Country":
"I have no other country
even if my land is aflame."
The talented Ukrainian singer Svitlana Vesna, who is a Merited Artist of Ukraine, gladdened the hearts of festival visitors with her beautiful songs.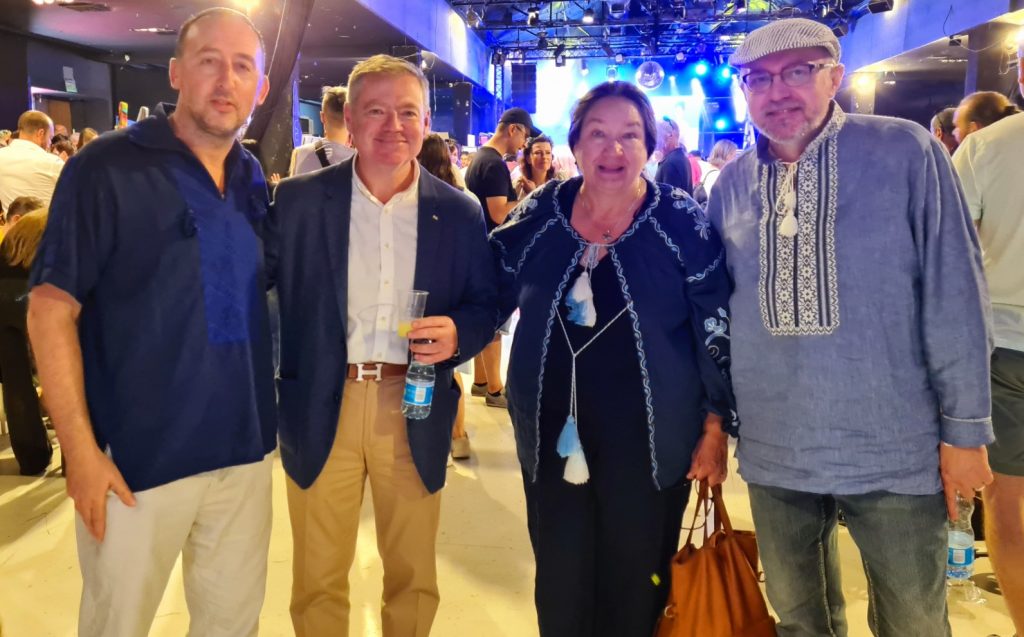 At the festival, the Ukrainian writer Vasyl Makhno, who came from New York on the invitation of UJE, launched his bilingual — Ukrainian/Hebrew — book of poetry, which was recently published in Tel Aviv. On stage, he also read his poem about the Ukrainian language.
Ukraine's Ambassador to Israel, Yevgen Korniychuk, thanked the festival visitors and Israeli citizens who are not indifferent to the fate of Ukraine for their support for his country during her just struggle for freedom and independence.
"We give sincere thanks to all those who took part in yesterday's event. Your help is invaluable, your support is important, your hope is palpable. Etno-Khutir is the result of the work of several dozen volunteers, many months of hard work, and the enthusiastic initiative of thousands of you caring people! Etno-Khutir is constantly evolving, improving, and adapting to new needs, and we are very glad to see that its scope is growing," said the festival organizers Anna Zharova and Vyacheslav Feldman.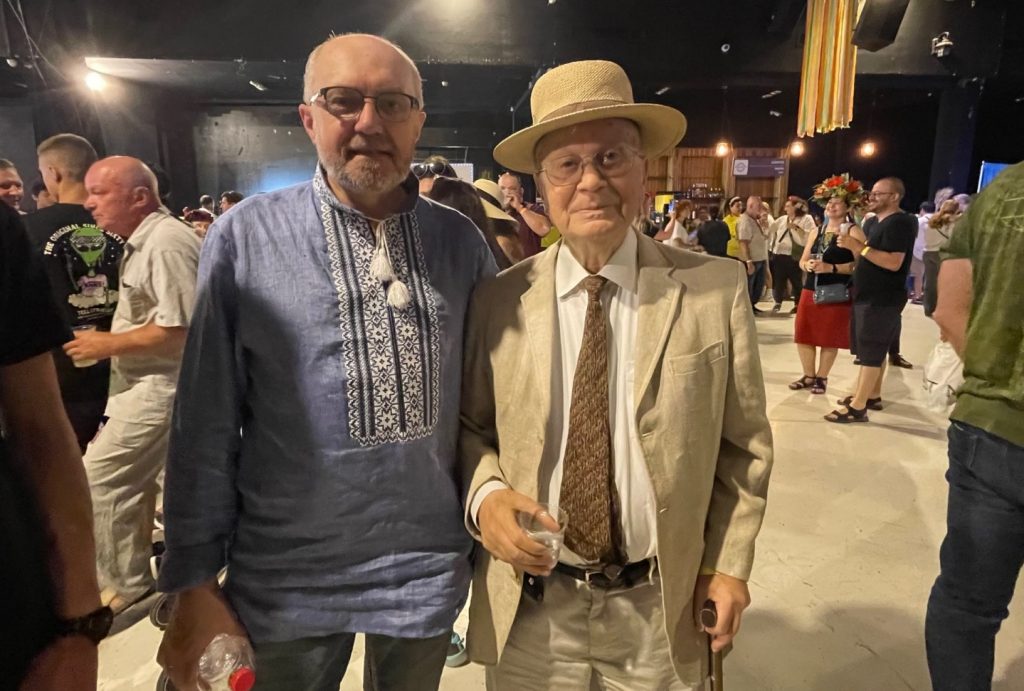 Oleksii Peshkov, from the Israeli city of Beit Shemesh, shared his impressions of the festival: "I want to express my deep gratitude to the Israeli Friends of Ukraine for this wonderful, cool event Etno-Khutir 2023, which my family attended for the first time. The organization of the festival was top-notch, there was tasty food, and the music was fabulous. And there were souvenirs for every taste — just super. Glory to Ukraine!"
The festival was more than just a cultural event. One direct result was the practical assistance offered to Ukrainian soldiers on the front line who are fending off Russia's barbaric aggression. The funds raised at the festival all went to the purchase of Israeli medical supplies for the Armed Forces of Ukraine (AFU).
A week after the festival, over 1,300 Israeli emergency bandages to stop bleeding from hemorrhagic wounds — a must on the battlefield to save lives — were handed over to Ukraine, to the Israeli Friends of Ukraine's partner organization, the Marlog International Logistical Centre in Kovel, which is staffed by Ukrainian volunteers.
From here, Israeli bandage battle dressings for soldiers of the AFU are already being sent to the front line this month, July 2023.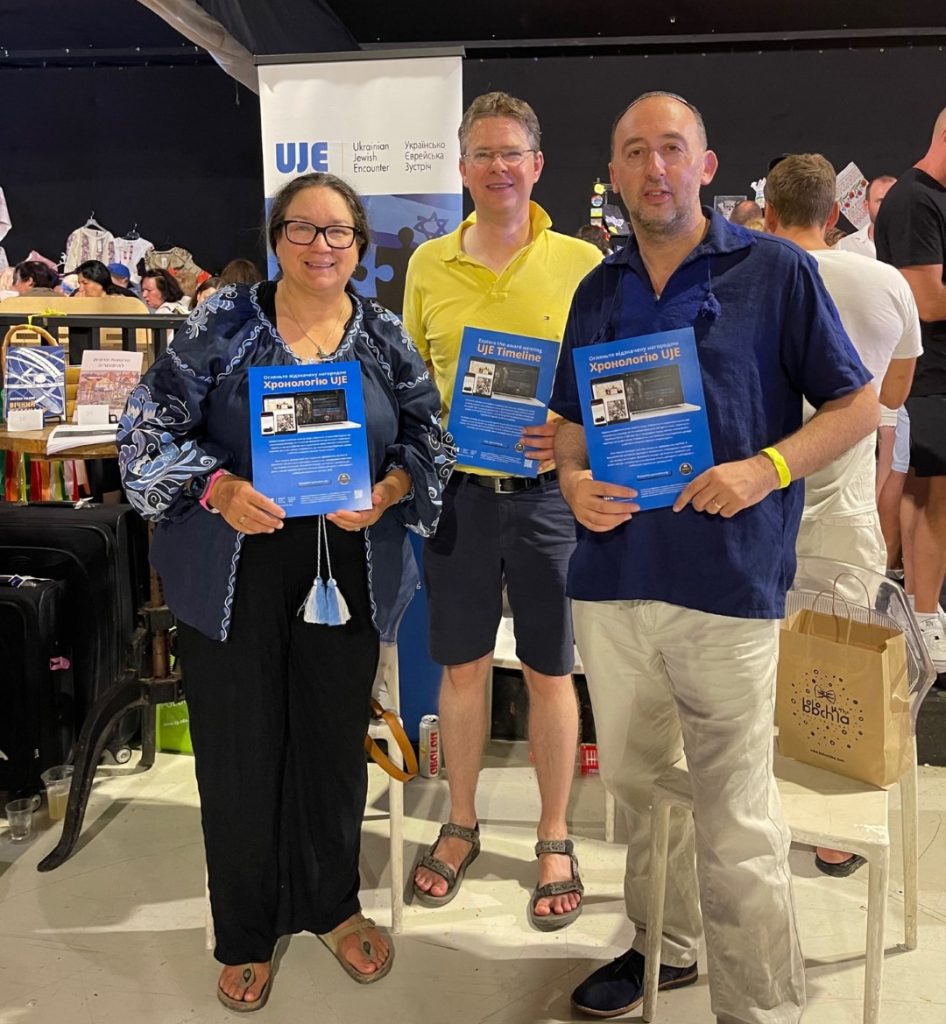 The Poetry of Vasyl Makhno — "Mova," Etno-Khutir 2023, Tel Aviv, 23 June 2023
"Chervona ruta," Etno-Khutir 2023, Tel Aviv, 23 June 2023
Ukrainian song with Hebrew subtitles, Etno-Khutir 2023, Tel Aviv, 23 June 2023
A dance and a song, Etno-Khutir 2023, Tel Aviv, 23 June 2023
Anna Zharova, Closing remarks, Etno-Khutir 2023, Tel Aviv, 23 June 2023
Hymns of Ukraine and Israel, Etno-Khutir 2023, Tel Aviv, 23 June 2023

Text, video, and photographs: Shimon Briman (Israel).
On the photo: Scenes from Etno-Khutir 2023 and visitors.
Translated from the Ukrainian by Marta D. Olynyk.