"I feel very confident now as a Jewish Ukrainian": executive director of Project Kesher Ukraine
Posted In: Jews on Ukrainian Lands, Hromadske Radio, Sponsored Projects, Audio/Visual Media, Culture, History, Language, Ethnography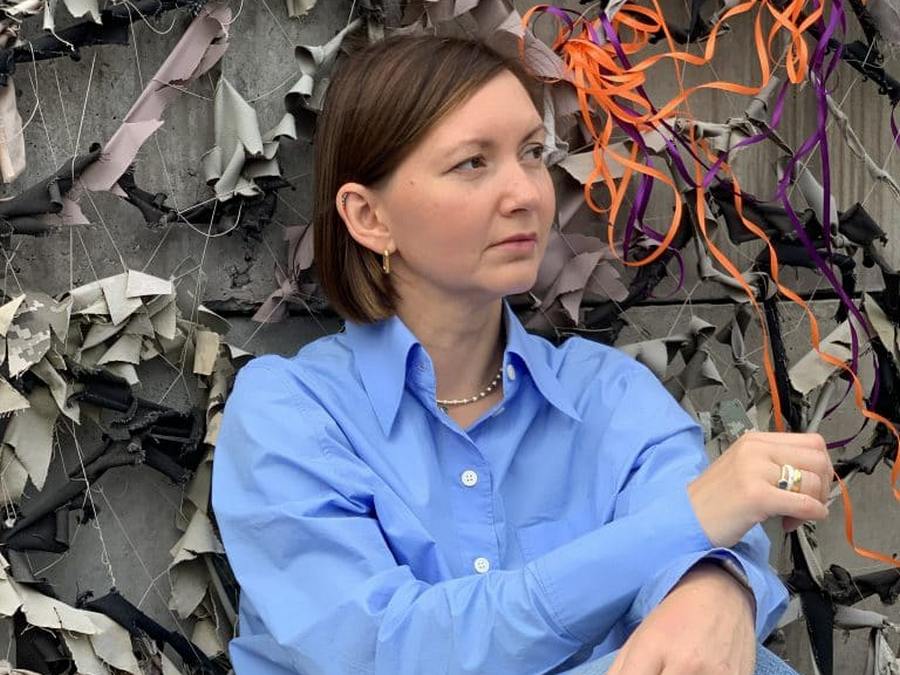 Project Kesher Ukraine is a national Ukrainian Jewish women's civic organization that supports female entrepreneurs, promotes gender equality, and encourages Jewish women to preserve their people's traditions and pass them on to the next generation. The project helps interested representatives of other religions and cultures acquaint themselves with Jewish culture.
We are speaking with Vlada Nedak, executive director of Project Kesher Ukraine, about the project, the effect of the war on its work, and awareness of identity.
Yelyzaveta Tsarehradska: You do mentoring but not in the format whereby one person is a teacher and gives orders about what to do, and someone has to carry them out. What does this concept mean, and how is it implemented in practice?
Vlada Nedak: We humans are imperfect. We are traveling along our path, and there is really no one who might serve as a big source of condemnation or approval for us. I can compare myself only to myself and not to [for example] a female leader of Jewish background. I like this idea, and we implant it into each project and every meeting so that women can discover their talents, feel uplifted and empowered, and feel they only have only their own limitations to overcome. If a woman doesn't want to do something, that's her decision. If she wants to try, she knows she can do this and will find support. This kind of value and equality-based approach exists within the Jewish community. It is something that I practice in my personal and professional life.
We approve decisions and implement our projects the way our team on the ground sees it — women who work in different cities with a diverse population and various ideas. Our ideas are supported by external funding.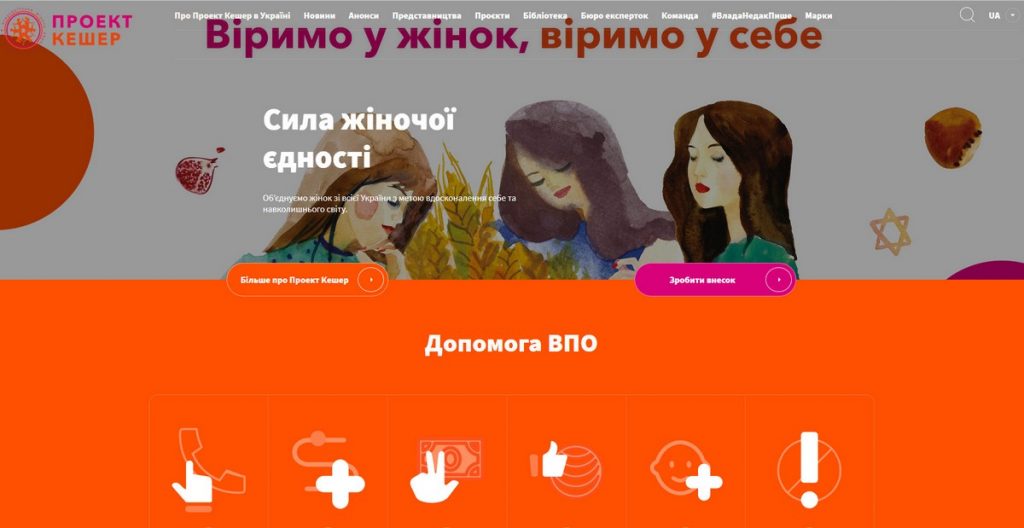 Yelyzaveta Tsarehradska: How does the Project Kesher Ukraine team work? Who belongs to it?
Vlada Nedak: The office of Project Kesher Ukraine is in Kryvyi Rih. Besides me, there is a program director, who joined the team at the beginning of the war. It was a long-standing dream of mine to have a person who works directly on programs. Our system is more horizontal than hierarchical. There are project managers who work on individual projects and regional managers responsible for two provisional parts of Ukraine. However, our last meeting in Lviv a few weeks ago revealed that in the past year, during the war, they have become multilocational managers. There is neither a provisional division nor questions of a regional character: relations with citizens, new people, and partner relations. All this is implemented both by the project managers and regional managers. Once an idea or a need arises, we turn it into a project and set up a team to run it.
A few people work in the office: the chief accountant; there is also a person responsible for document management.
Yelyzaveta Tsarehradska: How has the work of Project Kesher Ukraine changed since the beginning of the Russian Federation's full-scale invasion of Ukraine? 
Vlada Nedak: In April 2022, we created a charitable foundation, a response to the possibility of empowering women economically during the war. According to its statutory activity, Project Kesher Ukraine does not have this capacity; we have a different goal and possibilities. But in the first few months, the charitable foundation enabled us to help women who were leaving Ukraine and found themselves in dire straits. After a few months of such assistance, we realized we could go further. After several strategic communications sessions, we opted to support women's economic growth and provide them with opportunities to earn an income even during the war.
Even before the Russian Federation's full-scale invasion of Ukraine, we began introducing the Ukrainian language into Jewish communication and encountered resistance. We realized that the spiritual leaders who were coming from Israel and America communicated in Russian, and it had never been their goal to speak Ukrainian.
This was the first step: proposing that the Ukrainian-Jewish diaspora community speak its native language. We began to translate texts of prayers into Ukrainian. This holds special significance for me: I can address the Almighty not only in Hebrew but also in Ukrainian, rather than Russian, translation.
We recently completed the translation of a extensive manual that the community uses during Pesach. This is the first such full version with which we will be working. In 2023, we will offer people the possibility to recall the Exodus, the departure of the Jews from Egyptian enslavement, in the Ukrainian language. This is the large scope of our work, and we see how much interest it is sparking. We are tracking the Ukrainian-Jewish connection. It is fascinating to see how the two nations completed each other in the cultural and linguistic dimensions and everyday life. We have an interesting rubric, and a lot of people are reacting to it. We see that a demand for our research on Ukrainian-Jewish interaction — the influence of the Yiddish language, which has existed here for many years.
There are projects that benefit from our assistance, such as women's health and gender equality. These are ongoing projects, which have, of course, changed during the war.
Yelyzaveta Tsarehradska: What is the charitable foundation Women's Opportunities in Ukraine working on? 
Vlada Nedak: We gained initial experience in awarding grants to women who own small businesses by supporting 38 applications. The variety, concepts, and quantity of the applications were such that we simply couldn't stay within the quota of 7-10 applications we originally planned to support. We announced the winners gradually, and we have a third round now. These are various types of businesses that have been provisionally divided into three categories:
Founded during the war, women's first steps in business
Relocated from temporarily occupied territories (sometimes for the second time)
Expansion of a business that has existed for four or more years.
Through our cooperation with Beetroot Academy, we also help women master new professions. We offer women an opportunity to study IT. After receiving nearly fifty applications, we selected six from various categories: Young Mothers, Mothers of Large Families, Women with Disabilities, and Women Soldiers. This is our first experience. We have plans for several educational platforms to help women obtain scholarships to study. As a charitable foundation, we support any volunteer initiative — not ours, not Project Kesher Ukraine — which helps women and girls.
I am proud of the foundation; I've been dreaming about it for a long time. I kept putting off this idea and looked around for opportunities. It felt as if Project Kesher Ukraine was a strong organization with its own name. There were big plans. On the one hand, the war pushed us to make difficult decisions; on the other, it opened up new opportunities. I don't know when we would have succeeded had we followed a strategic approach to launching the foundation.
Everything happened quite quickly. We registered ourselves in April 2022 and held a communications session. I thank Maryna Hovorukhina, with whom we began working the first year. I was listening and thinking: What kind of economic growth can there be during the war? What are you talking about? In April, my thoughts were about survival rather than economic growth. As it turned out, it was an excellent idea. What we are witnessing is the unique empowerment of women. Its scope is small, but this is supporting the economy and the community of Ukraine.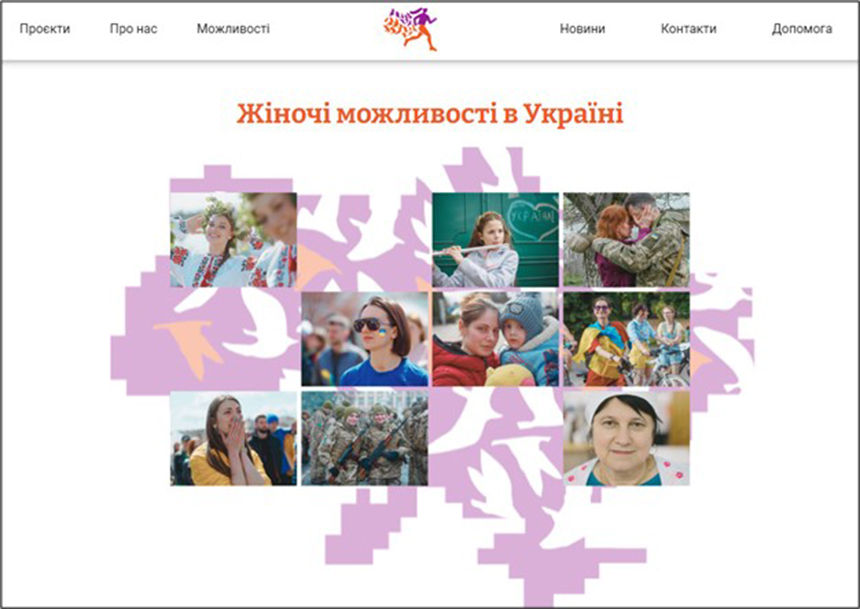 Yelyzaveta Tsarehradska: How do Ukrainians today perceive Otherness, as an achievement or a negative?
Vlada Nedak: My entry into the community began with a visit to a Jewish institution in Kryvyi Rih. I remember the basement premises where people got together. My grandfather, who at the time headed a large enterprise in this city, had access to documents and generally had a good memory for names. He and his associates then drew up lists of residents who, judging by their surnames, had a Jewish background. This was Lermontov Street, the ground floor, with no marking whatsoever. I asked why. My grandfather replied that this could not be done under any circumstances because of danger and the fact that the neighbors were not happy to see Jews gathering in the basement of their building.
Thirty years have passed. The city has a synagogue, a Jewish school, and a few Jewish institutions. The community is respected. The employees of Jewish organizations are involved in social projects. On the Days of Cultural Diversity, the Jewish community took its place with honor.
All these years, we sought ourselves and succeeded in this. We came to Lviv as a team and went to the Jerusalem Café-Restaurant where we tasted Galician-Jewish foods. I remember the dishes that were traditional in my family. In some ways, the ones we ate in Lviv were similar and, in other ways — different. This is the influence of Ukraine's western oblasts on Jewish recipes, while my grandfather and grandmother met in Kryvyi Rih, where they acquired their heritage.
Recently, I found a photograph of my grandfather in the archives. He attended a Ukrainian, rather than Jewish, school in Kryvyi Rih before the war. This was an indication that he grew up in an ordinary family and was not sent to the best school. Ukrainian schools were considered rather average. I asked my grandfather how it happened that he stopped speaking Ukrainian. He told me he had no practice after the war, and Russian was used in all institutions and at the local institute; that's why he forgot his Ukrainian. In this photo, my grandfather is wearing a vyshyvanka, a Ukrainian embroidered shirt. A Jewish boy who attended a Ukrainian school spoke Ukrainian and wore a vyshyvanka, but his family also preserved its traditions. We are keeping this influence and understanding and moving in this direction. In the course of thirty years, Ukraine gave us an opportunity to have our own roots, cherish our national feeling, and practice our faith. Yes, this did not exist in 1991. But we traveled along our path, which I respect a lot.
I think we, too, had to experience this forty-year-long path that the Jews have traversed. It has sometimes been difficult and full of trials, but now we have gained experience.  
I am heartened by the fact that at some point in my life, I was searching for an answer to this question: Besides my Jewish background, what else do I know? I did not see my mother or grandfather doing traditional things. I was not aware of Shabbat in my family. I acquired this, and it was now my practice, my drawing closer to the Almighty, thanks to an organization that revealed this spiritual world to me without imposing limits.
Project Kesher Ukraine is an organization that cooperates with various currents of Judaism. We offer women opportunities to try and choose what is dearest to them, what they like and something that will be meaningful to them.
Sometimes in my imagination, I light Shabbat candles, or I hold a traditional Shabbat and bake a loaf of challah. And I don't feel guilty that sometimes I bake it one way and sometimes a different way. This is what I feel in my soul and how people treat me. My classmates from a business school wish me a Happy Hanukkah in our online chat group. On 27 January, we remembered the victims of the Holocaust, and they wrote to me about how our Armed Forces of Ukraine sang a traditional [Jewish] song. This is the path of the last thirty years, the result of how the attitude toward the various nationalities in our country has been changing. This is what we have achieved, how we respect one another, and that with which we will go further. That is why I feel very confident as a Jewish Ukrainian in Ukraine.
This is similar to when a child asks me: "Whom do you love more, me or my older brother?" I reply that I cannot love someone more because it's like having two hands and choosing one of them. I feel my country, and at the same time, I am a happy mother who is interested in her roots, learning the culture, and choosing any kind of practice of this culture in these conditions.
In Hebrew, "kesher" means "connection." We believe that the empowerment and unification of women are a driving force that is capable of changing the world for the better!
This program is created with the support of Ukrainian Jewish Encounter (UJE), a Canadian charitable non-profit organization. 
Originally appeared in Ukrainian (Hromadske Radio podcast) here.
Translated from the Ukrainian by Marta D. Olynyk.
NOTE: UJE does not necessarily endorse opinions expressed in articles and other materials published on its website and social media pages. Such materials are posted to promote discussion related to Ukrainian-Jewish interactions and relations. The website and social media pages will be places of information that reflect varied viewpoints.