Kontakt TV: Dr. Vitaliy Nakhmanovych, Senior Research Scholar at the Museum of Kyiv History, on Creating a Common Vision of Babyn Yar
Posted In: UJE Initiatives, Babyn Yar Commemoration (1941-2016), Sponsored Projects, Audio/Visual Media, Kontakt TV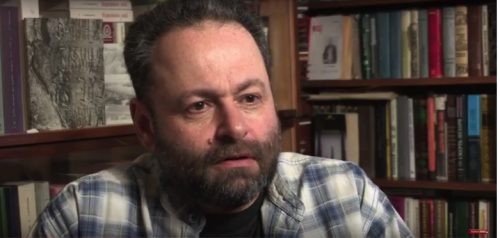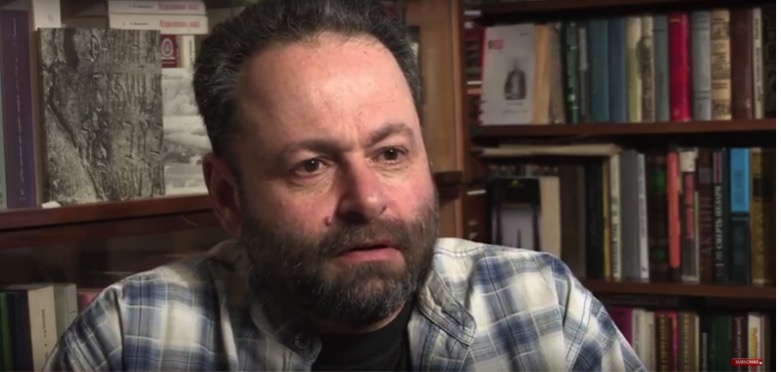 Dr. Vitaliy Nakhmanovych outlines the problem: there is no will by various groups to create a common vision of Babyn Yar. Historically Babyn Yar emerged as an example of mass shootings of Kyivan Jews, and thus as a symbol of the Holocaust. This view existed throughout the Soviet period as an unofficial memory. At first the Soviet authorities ignored this viewpoint and then later presented Babyn Yar as a symbol of the destruction of "peaceful citizens," without specifying ethnicity. However, in Jewish consciousness and in world consciousness, Babyn Yar was a symbol of the Holocaust. Babyn Yar was also a site of the destruction of other peoples who were either murdered at Babyn Yar or who were brought there to be buried after being killed elsewhere. Exact figures of the number of those who perished at Babyn Yar are unknown, but it is estimated to be ninety to one hundred thousand victims.
Of those, up to one-third were not Jewish. Victims included prisoners-of-war, communists, the Roma, psychiatric hospital patients, hostages from the civilian population, Soviet and Ukrainian nationalist underground members, and prisoners from the nearby Serets concentration camp. All this is known within Ukraine, and within Kyiv, but is often overlooked outside Ukraine. Babyn Yar is a symbol of the Holocaust just as Auschwitz is a symbol of the Holocaust. Memory wars don't exist in Ukraine because Babyn Yar itself is not organized as a memorial space. There is no common memorial there. Everyone who so desires can erect any monument they want.
It is important to note Babyn Yar is not just what happened in 1941. Babyn Yar existed before "Babyn Yar," since there were various cemeteries located there—Orthodox, Jewish, Catholic —and other unmarked graves. This is also part of Babyn Yar's history. Babyn Yar should be turned into a memorial space, but first the public must understand why this must done. People should be shown what the memorial space should look like. The space itself becomes a memorial. Those who enter this space must understand where they have come. The space must invoke in visitors reflection on what happened here, and why it happened here.