Marko Robert Stech: Cultured nation knows the cultures of its minorities
Posted In: 'Encounter' Literary Prize, UJE Initiatives, Literature, Culture, Diverse Voices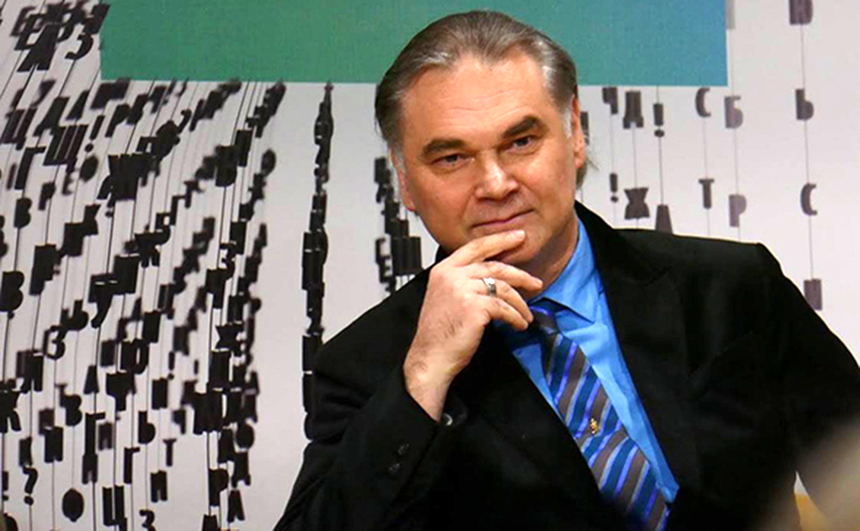 [Editor's note: "Encounter: The Ukrainian-Jewish Literary Prize" ™ was inaugurated in 2020 with the goal of building on the common experiences of Ukrainians and Jews over the centuries, expressed in the written word. The prize is awarded annually to the most influential work in literature and nonfiction (in alternate years) that fosters Ukrainian-Jewish understanding, and to help solidify Ukraine's place as a multi-ethnic society. This year's category was in nonfiction. The Ukrainian-language translation of The Anti-Imperial Choice: The Making of the Ukrainian Jew by Yohanan Petrovsky-Shtern was named winner of the 2021 "Encounter" prize on 15 September 2021 at the opening ceremony of the 28th Lviv International BookForum.

The "Encounter" prize is sponsored by the Ukrainian Jewish Encounter, a Canadian charitable non-profit organization, with the support of the NGO "Publishers Forum" (Lviv, Ukraine).

In the week leading up to the award, the influential online publication Zbruc ran interviews conducted by journalist Marta Konyk with the three members of the independent international jury for the "Encounter" prize — Liliana Hentosh, Mykola Riabchuk, and Marko Stech. The third interview is with jury member Marko Robert Stech of Canada.]

Originally appeared in Ukrainian @Zbruc.eu

Promoting understanding between Jews and Ukrainians and awareness of each other's historical experiences and narratives is the goal of a new literary prize established by the Ukrainian Jewish Encounter, a Canadian charitable non-profit foundation, in cooperation with the NGO "Publishers Forum" in December 2019.

The first award winner was the book Eternal Calendar by Vasyl Makhno, a poet, novelist, essayist, translator, literary critic, and regular contributor to the Zbruc. This year, the prize is awarded for nonfiction, and who will win it is an intriguing question on the eve of the BookForum festival in Lviv. The jury consists of Mykola Riabchuk, Liliana Hentosh, and Marko Robert Stech.

Before the results were announced, we talked with Marko Robert Stech about the still-unknown elements of Ukrainian culture, the quality and significance of the books longlisted for this year's "Encounter" prize, and the information vacuum that has emerged between Ukrainian and Jewish cultures over the past 100–150 years.

In a conversation with Danylo Ilnytsky, you once said that the university where you work was founded by Jews. So, let me begin by asking in what other ways your personal experience intersects with the experiences of the neighboring Jews.

I taught the history of Ukrainian culture at a Jewish-founded university, York University in Toronto, but I am permanently employed by the Canadian Institute of Ukrainian Studies at another university. As far as my personal life is concerned, I grew up in Poland where there was a huge Jewish minority, but it was decimated by the war.

I had contacts with different people but found out only later that they were of Jewish origin. Sometimes these were just neighbors, sometimes friends. But in fact, as I grew up there, this question was almost non-existent back then. We very rarely discussed whether someone was of Jewish descent or not of Jewish descent. Poland tried hard to build a monolithic nation. Everyone had to be Polish, no matter what their origin. That was the perception, more or less.

For example, if we look at Poland now, it is also a certain example of how a country can return to the recognition of Jewish culture in a context where the bearers of this culture are almost non-existent there.

I don't know if you are aware of this, but in the city of Krakow, where I studied, in my favorite city in Poland, there is a district that was Jewish. There are no Jews left there at all. However, this district is now a tourist attraction precisely because of the Jewish elements: klezmers play music, and Jewish dances are performed there, but the musicians and the dancers are Polish. This culture is being restored for the sake of local flavor.

I have had quite a few friends of Jewish descent. We have good relationships. I have always been fascinated by this culture for various reasons. In literature, Franz Kafka made the greatest impression on me when I was young, and Bruno Schultz when I was nearly thirty. The latter remains one of my favorite writers. An element of the long and profound Jewish tradition lives on in his texts, although they have no such outward attributes. It somehow lives on in the very fabric of language and in the way a person sees the world.

When I began to study Ukrainian culture in detail, I noticed that Jewish art had the strongest influence on our art, as well as music, but much less on literature.

As a person who deals with book publishing a lot, what do you think of the quality and quantity of Ukrainian nonfiction works that contribute to the development of Ukrainian-Jewish understanding?

This year I am impressed by the level of longlisted finalists of the "Encounter" prize. This was definitely not an easy choice. We have representative books that are the best samples of what is now published in Ukrainian translations from Western languages, as well as samples of the original literature published in Ukraine. These are very different texts — from scholarly works and essays to very personal but fascinating memoirs.

Many aspects of Ukrainian-Jewish relations continue to remain a blank spot in the minds of not only Ukrainians but also Jews. Although Ukrainians and Jews have lived very closely adjacent to each other and have many borrowings and numerous things in common in their cultures, an information vacuum has emerged between the two cultures over the past 100–150 years.

Ukrainians know very little about the millennium-long history of the Jewish minority in Ukraine. At the same time, Jews know little about Ukrainians, particularly about the cultural aspect and how relations developed between us.

First of all, the political factor has contributed to the impression that Ukrainian-Jewish relations had mostly negative, dark pages. It is extremely difficult for people to eliminate this stereotype. Therefore, it is important that almost all longlisted texts show, on the contrary, how close and rich the coexistence of the Ukrainian and Jewish peoples has been.

Representative examples include Yohanan Petrovsky-Shtern's academic study on the anti-imperial choice of some writers of Jewish descent, who made a conscious switch to Ukrainian. Take, for example, the very personal memoirs of Soma Morgenstern, who described his childhood and his close relationship with his Ukrainian colleagues, friends, and peers.

A total of four longlisted books were devoted to various elements of Jewish culture, which is extremely rich, ancient, and vivid in various elements, but at the same time very little known in Ukraine. The longlist also includes a book about the Jewish theater, the history of Jewish culture in Lviv, and handbooks on Jewish culture in Ukraine in general. These publications are needed in order to learn this culture.

In fact, Jewish culture penetrated very deeply into Ukrainian society. Take, for example, the history of wooden synagogues that existed in Ukraine and their comparison with wooden churches. Both were very often created by these same craftsmen and were similar in many ways. Wood eventually deteriorates, and these things disappear, but many [of these constructions] are still there. Ukraine has perhaps the largest number of wooden churches in all of Europe. However, there are no Jewish wooden synagogues — these special architectural objects — left in Ukraine. Unfortunately, they were all destroyed and burned down during World War II. And those that did not go up in flames at that time were destroyed immediately after the war. I think this is a great loss for Ukrainian culture.

Why is the topic of comprehending the Ukrainian and Jewish experiences becoming increasingly more relevant in Ukraine? For example, there are again active discussions about having Metropolitan Sheptytsky recognized as the Righteous Among the Nations.

My personal view is that this is a matter of political context. For example, Rabbi David Kahane, a well-known Jewish figure who was rescued by Andrei Sheptytsky, advocated for recognizing the metropolitan as a Righteous Among the Nations. However, the first discussion of his case took place at a time when the Soviet Union spouted propaganda directed against all things Ukrainian, and special efforts were being made to incite ethnic enmity between Ukrainians and Jews. Such were the usual political actions in both the Russian Empire and the Soviet Union.

Ukrainians and Jews were the strongest and biggest nations able to resist Russian colonial rule. For example, in the early twentieth century, Ukrainians and Jews tried to forge a political union, and together they were able to achieve much more than on their own.

A similar trend was observed in Galicia, where Ukrainians and Jews joined forces to run for the Polish Sejm [national legislature], pitting their candidates against the Polish ones. The Poles clearly understood this and tried to incite Ukrainian-Jewish enmity.

Unfortunately, stereotypes are deeply rooted. This is now starting to change a little due to the political situation and according to how the government of independent Ukraine treats the Jewish minority and minorities in general. The Revolution of Dignity became a key point when the Jews of Ukraine felt part of the Ukrainian political nation more than ever before and experienced being perceived as such. The demonized image of Ukrainians as antisemites (and, on the other hand, Jews as anti-Ukrainians) created mainly by Soviet propaganda is starting to disappear.

The publications of such memoirs as those by Shlomo Adler or Soma Morgenstern are truly critical because they present elements of real everyday life as it was. This tends to be quickly forgotten because these are the things that are not normally preserved in books. The Jewish community in Ukraine was nearly exterminated, and the living memory did not keep these elements, instead preserving the trauma of enormous destruction, which colored all Jewish memories in Ukraine. However, we will now be hearing and reading more of such texts.

You once said in an interview: "It is absolutely necessary to find a deeper understanding of what Ukraine is!" And then you added: "Or maybe certain common values that we embrace?" What are these values?

It is essential to understand what Ukraine is like now. However, we need to understand it precisely as it was and as it can be. I think many people are terribly unhappy with the way Ukraine is now — and that's normal. A human being is never satisfied with the way things are. In the process of nation-building, it is necessary to know fundamental sources and attempt to build the future on their basis.

The fact that Ukrainians know very little about their culture is also a legacy of our political situation. Large parts of Ukraine's cultural heritage are either almost unknown or completely unknown and are often perceived through such simplistic and clichéd concepts that they become untrue.

The cult of [Taras] Shevchenko and [Hryhorii] Skovoroda, which is taught in schools, is horrifying when I look at it from my perspective. Few people in Ukraine know about the tradition of Ukrainian art and classical music or about modernity. A cultural nation cannot be created without this foundation.

In Ukraine, the problem is that Ukrainians currently do not know and hence do not like their own culture. Therefore, it is easy to build different concepts of modern Ukraine on purely economic, political, or ideological elements, which are very unstable as they change from day to day. It is impossible to build something truly new without a knowledge of fundamental sources.

Ukraine is not yet a cultural nation — it is close to being a political nation, but not yet cultural. The reason is that a cultural nation must know, among other things, the cultures of its main ethnic minorities. It is impossible to know only Ukrainian folklore and believe that when a person knows embroidery and is interested in pysanky (decorated Easter eggs), they have profound knowledge of Ukrainian culture.

First, if one does not know how this pysanka or folk ornament influenced [architect and painter] Vasyl Krychevsky or [graphic designer] Heorhii Narbut, one cannot understand why the design of our national emblem is the way it is. They created it precisely on these different foundations. Similarly, if we do not know the traditions of our classical music, then we are talking not about this kind of nation but about a partial, rural, or, say, folklore nation.

We are gradually coming to this understanding. For example, Crimean Tatars are increasingly perceived as part of the Ukrainian nation by most Ukrainians. Drops of knowledge about the Crimean Tatar culture very slowly trickle into our general consciousness.

The same thing is happening with Jewish culture, which has existed and taken shape here for centuries. Some aspects of Jewish culture were formed in Ukraine under the influence of Ukrainian culture and vice versa. For example, I heard someone (a Jew) once pronounce a very interesting thing: Hasidism, which originated in the Ukrainian Podolia region, is a combination of Judaism and Ukrainian folklore. This is largely so because both traditions grew from the depth of the same land. These marks may not be discernible in obvious examples, but [the two traditions] feel related in their very spirit.

Understanding how indigenous culture is linked with minority cultures and world culture enriches national culture. If you lock yourself up in your own shell and your own canonized traditions, what emerges is almost always a reserve, a dead culture. It reminds me of Soviet concerts of Ukrainian folklore, which I can't stand to watch: a stagnant reservation where those "little Russians" were allowed to hop and dance their hopak, while there was no place for them in normal life. There was no opportunity for modern culture there. Being locked up in one's own context like this mainly leads to impoverishment and numbness.

In the same interview, you said that we need to look for shared values. You didn't mention minorities, but I somehow understood it that way...

Definitely, yes. And it is not about minorities, but about the global context and [universal] human values. I will mention another idea put forward by Ihor Kostetsky, a Ukrainian émigré writer already known in Ukraine a little but still not enough. Incidentally, he was also very interested in Jewish culture. He said that a nation does not really have a right to exist if it does not have a universal mission.

Ukraine should not look to see what it can get from the world. Instead, we must create our own mission — what we can do for the world that no one else can do. If we have this kind of mission, we will live both as a nation and a state. If we don't have it, we will be parasites, a source of cheap labor. After the Revolution of Dignity, this finally began to change.

Do you think some common features, if not values, are present in the books longlisted for the "Encounter" prize?

They all break through the wall of misunderstanding, trying to find points of contact and discovering what was deliberately hidden and forgotten. These texts reveal the bonds between our peoples. They are not looking for idealized, artificial ideas but, instead, convey a more objective state of relations between Jews and Ukrainians the way it was and the way it can be.

At the same time, almost all of these books mention little-known cultural figures. In their own way, these people played an essential role in the borderland of Ukrainian-Jewish culture. Both cultures lived within the same person. Ukrainians sometimes have a hard time trying to understand elements of Jewish culture. The religious tradition may seem incomprehensible to someone unfamiliar with the history of Judaism or Hasidism. If we begin to understand it, for example, through such people, we can see that this culture is extremely rich and, at the same time, not so distant.

How do you see the future of the "Encounter" prize, i.e., its role in the modern Ukrainian literary process and Ukrainian society in general?

First, the critical goal of the prize is to recognize what has already been created and provide support.

Second, to draw attention to the texts that are worth reading. It is difficult to navigate a large amount of information in the modern world and decide what and how to explore. In a complicated topic, you can easily pick the wrong text to begin with. That is, the award serves as a guide for readers.

Third, to encourage publishers and future writers. Writers may need even less help here, while publishers certainly require it. It may look opportunistic to someone, but my perspective is different. The award creates a niche in Ukrainian culture. Every important segment in our culture must have this kind of a niche as well as financial and status support in the sense that intellectually significant texts on the topic are selected from among others and presented. Then the books reach the audience more easily and are more likely to be read.

For the social process, the prize is less important than the texts themselves. The award is needed for these texts to exist more freely, i.e., to have better distribution.

I know that not all people will read the longlisted books. However, when a critical mass of people who think about these topics read them, they will pass the information further in various forms. Television may then become interested, and other channels of communication will follow suit. When some ideas reach a critical mass of people who understand them, it dramatically changes the social process.

Here, the award is part of a healthy social mechanism where intellectual thought and cultural values are disseminated among people. Most importantly, these works and these values then become elements of people's lives.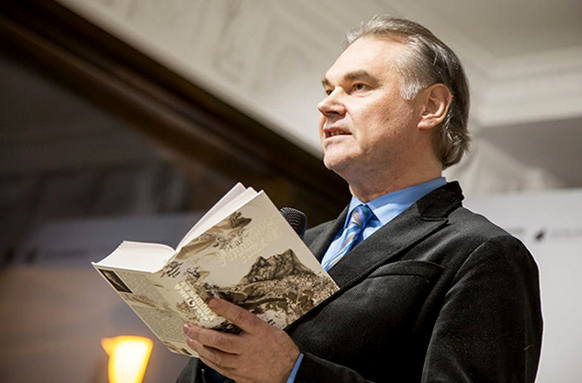 For reference:
UJE "Encounter" prize long list 2021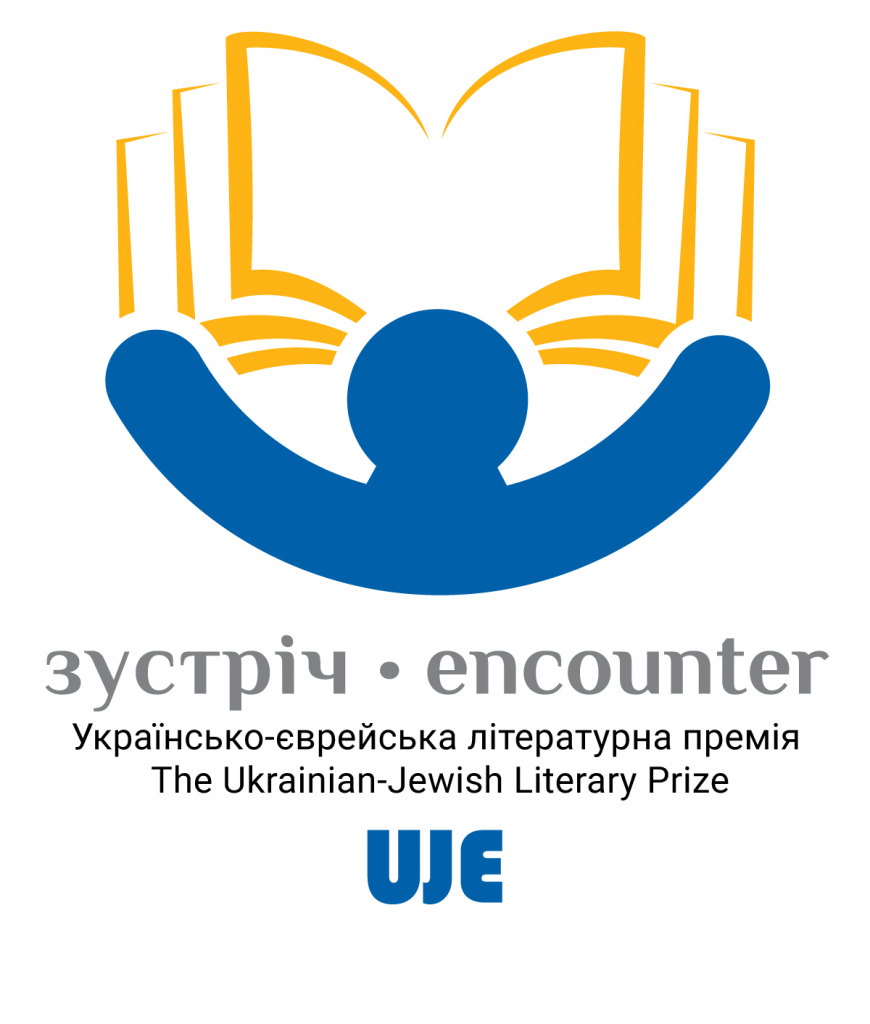 Shlomo Adler. Again: From Bolechow to Communist Poland to the Jewish State, 2020 (Kameniar, Lviv)
Andriy Kozytsky. Shadows of the Jewish City. A Guide to Lviv (Litopys, Lviv)
Vasyl Makhno. Suburbs and Borderlands, 2019 (Yakaboo Publishing, Kyiv)
Iryna Meleshkina. Wandering Stars in Ukraine: Pages from the History of Jewish Theater, 2019 (Dukh i Litera, Kyiv)
Soma Morgenstern. In Other Times. Young Years in Eastern Galicia, 2019 (Publishing House 21, Chernivtsi)
Philippe Sands. East West Street: On the Origins of "Genocide" and "Crimes Against Humanity" (Old Lion Publishing House, Lviv)
Handbooks Pages from the Jewish History of Ukraine and Pages from Ukraine's Jewish Art, 2018 (Dukh i Litera, Kyiv)
Yohanan Petrovsky-Shtern. The Anti-Imperial Choice: The Making of the Ukrainian Jew, 2018 (Krytyka, Kyiv)
Iryna Slavinska. My Spare Lives, 2019 (Old Lion Publishing House, Lviv)
Yuri Skira. They Were Called Upon: The Monks of the Studite Order and the Holocaust, 2019 (Dukh i Litera, Kyiv)
The award ceremony for the "Encounter" prize will take place at the 28th Lviv BookForum on September 15–19.
The winner will be awarded 6000 Euros: the author will receive 4000 Euros and the publisher 2000 Euros.
Four finalists will receive an incentive award of 250 Euros each.
Interviewed by Marta Konyk.