Myth overcomes History
Posted In: Agnon Literary Centre, Sponsored Projects, Other Programs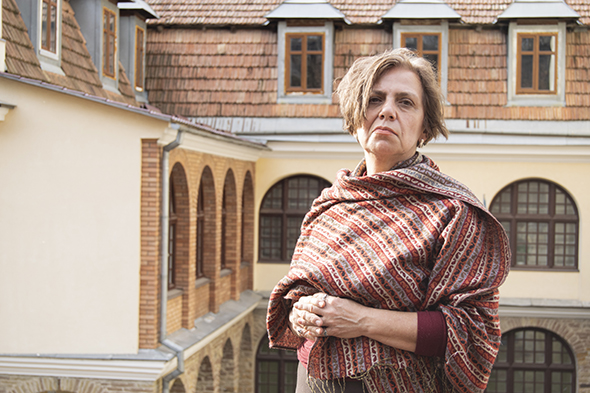 From ancient times a story has drifted through various cultures about remarkable masters who are destroyed or maimed by a powerful client so that they will never again create something similar for anyone else. This story is also present in the mythology of Buchach and is recounted by tour guides and journalists: Count Potocki locks the masters who built and decorated the Buchach town hall in the tower of this building, condemning them to death by starvation. 
But they make themselves wings out of splinters and rags. Because those who built the Buchach town hall can do this. The fugitives soar above Buchach. One falls right away, the second flies longer and falls, and the third, whose name was Fedir, flew to the mountain that has since borne his name.
Shmuel Yosef Agnon revived this story in the pages of his narrative about his native city. In the story about Buchach, written when the writer had been living in Jerusalem for more than a decade, Agnon does not mention the name of Master Pinzel as the creator of the Buchach wonder. Most likely, this name was not spoken during the future Nobel laureate's youth. Instead, Agnon tells a story about the legendary Theodor and the origins of his mastery, about his life and about his death.
In Agnon's story, when Theodor was a young child, he and his sister were in a synagogue, where he saw some striking people in white with books in their hands. This was noted by a Christian priest (a man in black), who took the children away from their parents. He sent the little girl to a monastery, and the boy—to study with a sculptor. After becoming a master, Theodor gave Jewish features to the faces of his sculptures, not only because there were many Jews everywhere and not because authentic biblical heroes could not avoid having Jewish faces, but also because he could not forget those people in white.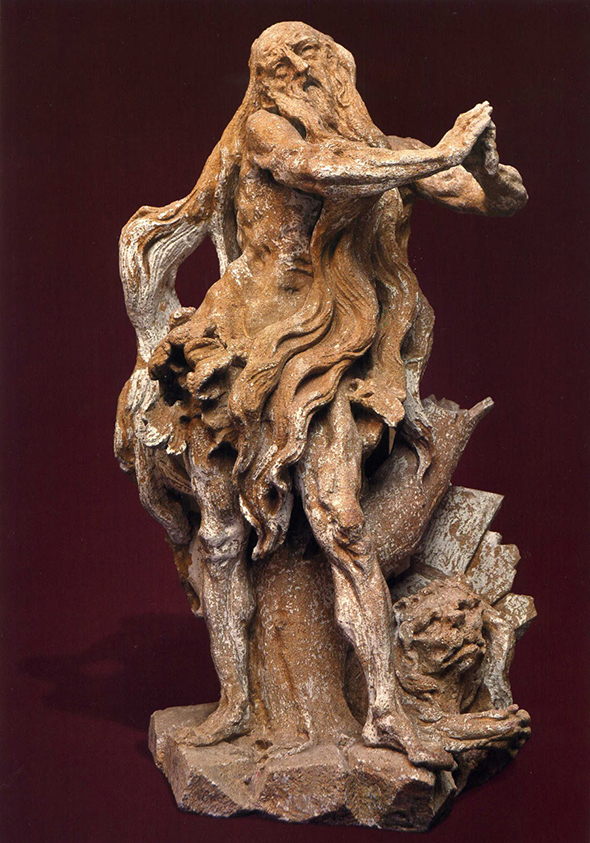 Much has been said about Pinzel's incredible and non-traditional sacred sculptures in the churches of Buchach and other small towns of Ternopil oblast. I remember what I felt when I first saw them in the flesh. But had Shmuel Agnon visited the Christian churches in his native city? Because the famous town hall, near which he had certainly walked, was embellished mostly by classical sculptures, not biblical. But the famous writer knew something essential. In recounting the amazing story of his native city and its inhabitants, he created a mythological tale that conflicts with real History but touches some higher strings of existence.
Fedir Mountain is the most mysterious place in Buchach. It was here that Count Potocki built the Basilian Monastery, where Fedir Cemetery is located. I go up there, and the mystery of the pink evening sun on the stone tombstones opens up before me. The faces of the angels lose their holy features, even though the heretic Pinzel did not put his hand to their creation; they were made much later. It is frightening here, but at the same time, you can't help feeling that some force is protecting you. Opposite, the ruins of Buchach Castle loom darkly. It was standing here before the cemetery came into being. And it witnessed Fedir's flight, even if it didn't happen.
Here in Fedir Cemetery, among the Polish gravesites of the early twentieth century, I think: Why did an urban legend, together with the writer Agnon, demonize Count Potocki, who paid his masters generously and did not imprison them in towers? Potocki was a god in these parts; an earthly god, who competed with the Heavenly God. Is the city of Buchach the consequence of that rivalry?
Yevhenia Kononenko
This essay was written during the author's literary residency in Buchach, with the support of the Canadian philanthropic fund Ukrainian Jewish Encounter.
Originally appeared in Ukrainian @zbruc.eu.
Translated from the Ukrainian by Marta D. Olynyk.
Edited by Peter Bejger.