Nash Holos: Faina Petryakovka Scientific Centre for Judaica and Jewish Art
Posted In: Nash Holos, Sponsored Projects, Audio/Visual Media, Culture, Visual Arts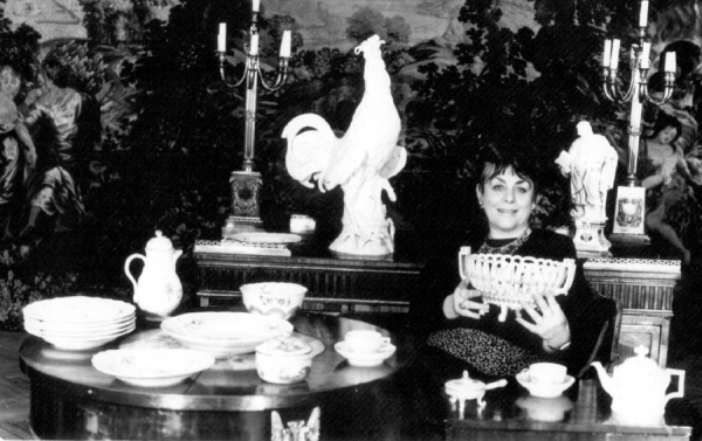 In the heart of Lviv is a little-known centre dedicated to the revival and restoration of Ukraine's Jewish heritage.
The Faina Petryakova Scientific Center for Judaica and Jewish Art was created in March 2005. The Center is located in the former apartment of Faina Petryakova in Lviv at 14/ 4 Mendeleyeva street.
Petryakova was a well-known researcher of Ukrainian glass, porcelain, ceramics and Judaica. She was single and devoted her life to preserving and promoting Jewish culture in the Former Soviet Union and post-soviet Ukraine. Faina died in 2002, having bequeathed the apartment to Lviv's Jewish community.
The Faina Petryakova Center acts as a memorial institute, a private museum and a research center. The main aim of the Center is to preserve the past and promote the future of the Jewish culture.
The museum stuff is continuing the work of Petryakova. Currently they are in the middle of developing an exhibition to tell the story of her life and work, and to show her private collections of Ukrainian Judaica, glass, porcelain and ceramics.
In addition to Petryakova's collections, the museum's library houses over 5000 books about art, religion, history, and Jewish culture. The most treasured resources are collections on Judaic and pre-war publications. The library has many rare and valuable works that would be of great interest for art critics, scientists, historians and students.
The director of the Centre is Meylakh Sheykhet. For the past 25 years, he has scoured Ukraine in an attempt to save its Jewish heritage from neglect and abandonment.
More information is available at the museum's website. 
Narrated by Renata Hanynets,
Research Fellow at the Faina Petryakova Center in Lviv, Ukraine.
Listen to the program here.
Ukrainian Jewish Heritage is brought to you by the Ukrainian Jewish Encounter (UJE), a privately funded multinational organization whose goal is to promote mutual understanding between Ukrainians and Jews. Transcripts and audio files of this and earlier broadcasts of Ukrainian Jewish Heritage are available at the UJE website and the Nash Holos website.
Photo Credit: jewishheritage.org.ua