Nash Holos: Lviv's Jewish Studies Summer Program
Posted In: Nash Holos, Sponsored Projects, Audio/Visual Media

Welcome to Ukrainian Jewish Heritage on Nash Holos Ukrainian Roots Radio. I'm Peter Bejger.

One of the old jokes during the Communist era in Eastern Europe was the quip that you could never predict history. Official interpretations of the past could change suddenly and radically. You had to be adept—and cynically clever—to keep up with changes in the party line.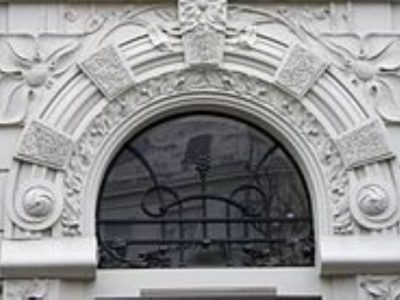 In the post-Soviet era, Ukraine has the challenges, and the opportunities, to look at its history anew. Historical figures, events, and entire communities can be retrieved and evaluated from the memory hole to which they were previously consigned.
The Center for Urban History in East Central Europe, based in Lviv, has an innovative program for such retrieval.
A Summer School program has been running for the last several years. This program introduces an inclusive approach to research, teaching, and learning the region in the 19th to 20th centuries.
The program also significant strengthens the awareness of the importance of Jewish history and heritage as part of Ukraine's multicultural past.
The summer program this year is called "Jewish History, Common Past and Heritage: Culture, Cities, Milieus. It will explore the multicultural artistic and literary heritage of Lviv. The focus will be on Jewish milieus in a city once also known as Lemberg or Lwów.
The city's contemporary space will become a broad interactive site between program participants and the broader public. This will be achieved by relating relevant figures, places, stories, and events. Documents, texts, and visual materials will augment understanding of the complex history.
Dr. Sofia Dyak, Director of the Center for Urban History, outlined the thinking behind the program.
"It was a question of how to position the history of Jews in Eastern Europe inclusively."
"How can we approach interactions between different groups in societies in the 19th and 20th century in Eastern Europe with the help of social history and cultural history."
The four-week program will bring in leading scholars as well as enlist local experts. It will include a basic course of Yiddish, the heritage language of Eastern European Jews. It will also feature survey courses on Jewish history in Eastern Europe and practical seminars on multi-ethnicity.
The program also takes a multi-national approach in an attempt to avoid new boundaries in thinking or research. The summer school is open to graduate and postgraduate students, young researchers, university lecturers, museum workers, practitioners in heritage from Ukraine, Belarus, Poland, and Russia.
Dr. Dyak stressed the importance of this transnational approach.
"We also aim to only have a summer school but to go beyond and create a milieu of people who engage in research and beyond and who network among themselves and also see that they are part of something that emerges and builds on in Ukraine, and also beyond Ukraine."
The working language of the summer program is English and participants must be comfortable working in English.
The deadline for the application is April 8, 2016 and more information on requirements and procedures can be found on the website of the Center for Urban History at lvivcenter.org.
Ukraine's history is harrowing, inspiring, and often controversial. Fresh approaches can help navigate the complexities of the past. This intriguing summer program addresses the warning once made by George Orwell, who said, "The most effective way to destroy people is to deny and obliterate their own understanding of their history."
This has been Ukrainian Jewish Heritage on Nash Holos Ukrainian Roots Radio. From San Francisco, I'm Peter Bejger. Until next time, shalom!
Listen to the audio here.