Nash Holos Ukrainian Roots Radio
Posted In: Nash Holos, Sponsored Projects, Audio/Visual Media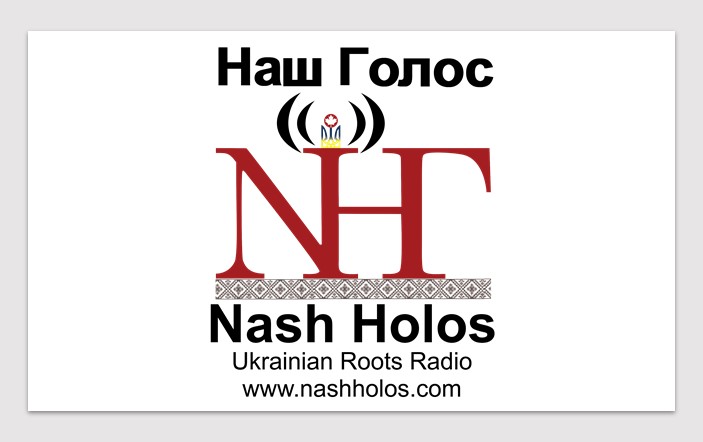 Ukrainian Jewish Heritage is a radio series of vignettes highlighting the significant Jewish contribution to Ukraine's cultural heritage and nation-building efforts over the centuries.
The vignettes are presented in English and explore a variety of intriguing topics and developments, from historical events of the distant past to the complex facets of Jewish life in today's Ukraine.
Listeners of the series find out about the latest books and films, historical figures and events, Holocaust studies and commemorations, the restoration of Jewish sacred and historical sites, contemporary institutions and prominent personalities, Jewish festivals and celebrations, dialogue between the diasporas, and collaborative efforts in nation-building and cross-cultural understanding.
Ukrainian Jewish Heritage has been airing on Nash Holos Ukrainian Roots Radio since 2013, with the support of the Ukrainian Jewish Encounter.
Nash Holos Ukrainian Roots Radio is a Canadian-produced variety show showcasing Ukrainian cultural heritage and current affairs. It is presented primarily in English and airs weekly in Vancouver, Nanaimo, and in international syndication on AM, FM, shortwave and satellite radio in over 20 countries. For more information about the show, visit nashholos.com and follow Nash Holos on Facebook & Twitter.