Chief Rabbi of Ukraine Moshe Azman visits Toronto
Posted In: Russia–Ukraine War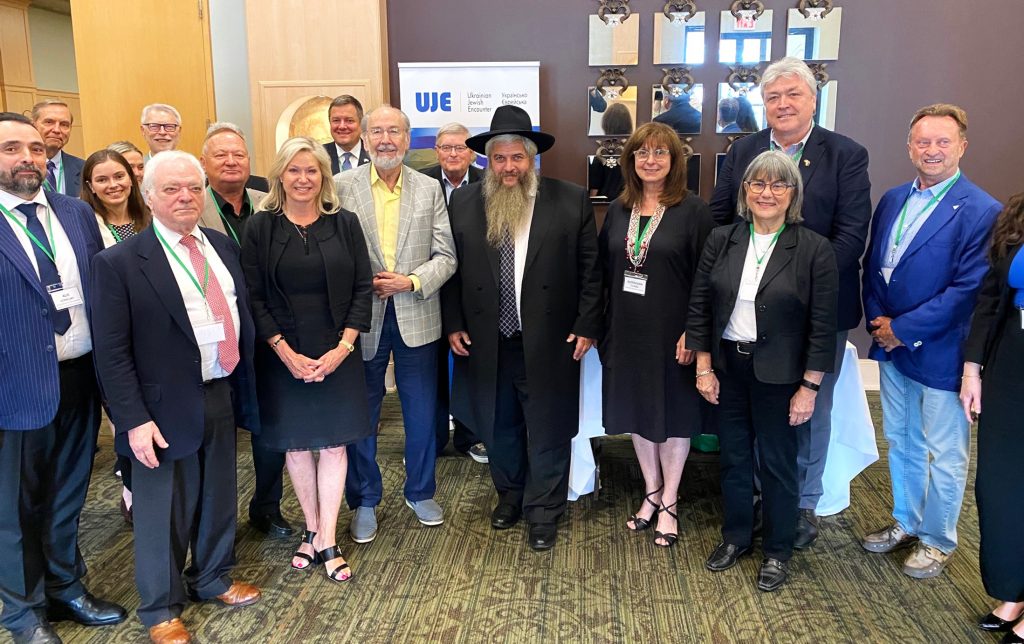 Together with the Association of International History and Political Science (AIHP) and the Ukrainian Canadian Congress (UCC), the Ukrainian Jewish Encounter hosted a meeting with the Chief Rabbi of Ukraine, Moshe Reuven Azman, in Toronto on 31 July at the Ukrainian National Federation's greeting hall.
Those who took part in the meeting included the Consul General of Ukraine in Canada, Oleksander Shevchenko; UCC national president Alexandra Chyczij; UCC Ontario provincial president Taras Bahrij; AIHP founding director Alik Gomelsky; two UJE founders, James Temerty and Berel Rodal; the Mayor of Mississauga Bonnie Crombie; Ukrainian World Congress treasurer Zenon Poticzny; the Canada-Ukraine Foundation's board of directors' chair Victor Hetmanchuk; Jewish Genealogical Society of Toronto's board of directors member Mary Waltman; and other members of both diasporan communities.
Rabbi Azman and his office's director of operations, Chaim Klimovitsky, laid out an overview of their efforts in support of refugees from the Russo-Ukrainian war (including the transformation of the "Antaievka" community center into a bomb shelter), as well as medical assistance to the soldiers of Ukraine's defense forces and victims of the invaders' war crimes. They also reported on their meetings with representatives of the Jewish diaspora in the United States to shore up support for Ukraine's civilians and defenders of the country.
Related:
Global News: Ukraine's 'Chief Rabbi' becomes wartime leader after viral videos