Netanyahu may reassess his role as a possible mediator between Russia and Ukraine
Posted In: Ukraine-Israel Relations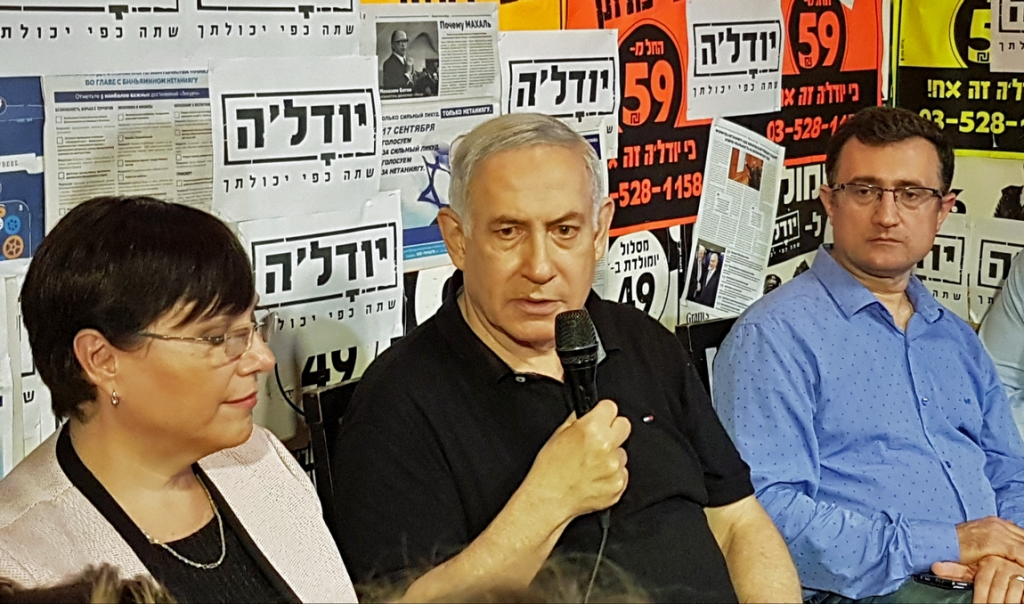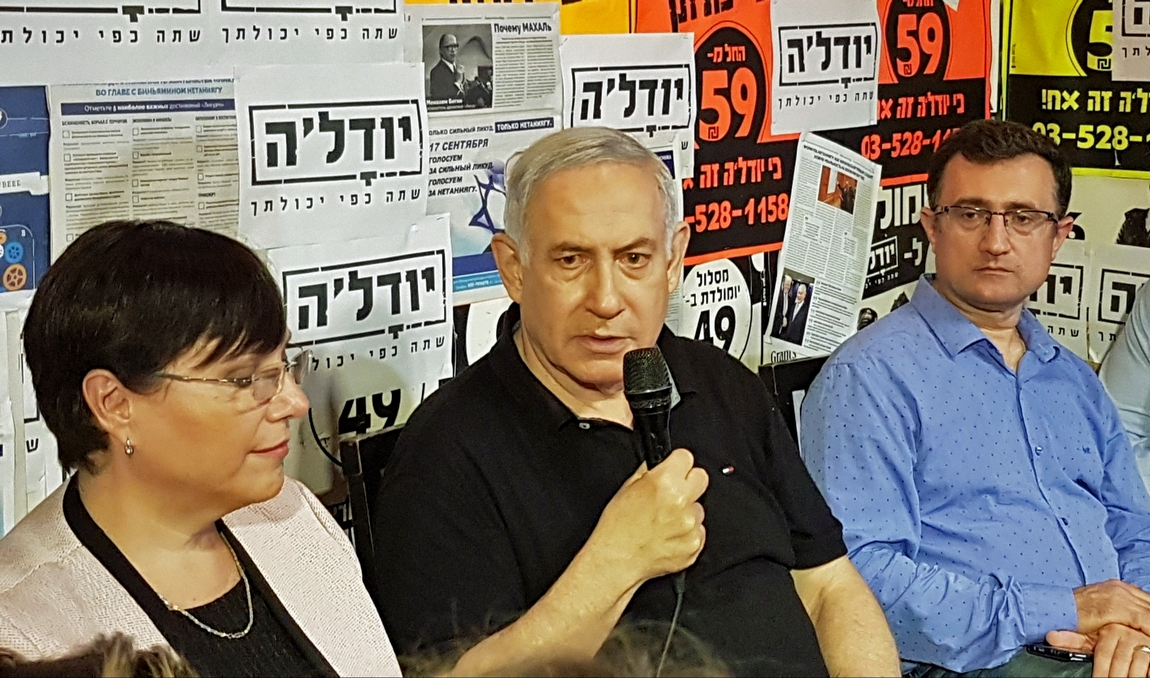 Israeli Prime Minister Benjamin Netanyahu met with Israel's bloggers on the evening of 30 July 2019 in the informal setting of the Yudale Bar in Rishon Le-Zion. Only 8 of the 25 participants were able to pose questions, mainly on international topics and Israeli security issues, to the Prime Minister.
Israeli journalist Shimon Briman asked Netanyahu about Israel's role in the Russia-Ukraine conflict: "Your diplomatic course is built on Israel's neutrality in the conflict between these countries, and your desire to have good ties with both Moscow and Kyiv. However, you personally have a special relationship with [Russian] President Vladimir Putin, and soon there will be direct contact with the newly-elected President of Ukraine, Volodymyr Zelenskyy. Amid all this, are you ready to mediate a peaceful settlement between Russia and Ukraine?"
Netanyahu's literal answer was: "We are asked this question from many countries. For example, countries in Africa and Latin America contact me for mediation. You have a good relationship with them and with us, can you be a mediator? I'm in no hurry to do this. First, I cannot say that I know their problems well enough, and there are enough problems we have here. Secondly, if I go into this, I may create expectations [on both sides] that I cannot fulfill. So until now, I have politely refused such offers, but since you asked, I will check this option again."
Interestingly, to the left and to the right of Netanyahu sat his associates from the ruling right-wing Likud party—Knesset MPs Tali Ploskov and Robert Ilatov. Ilatov was the head of the Israel-Ukraine Knesset Group in 2013-2015, and Ploskov led the same group on Israel's relations with Ukraine in 2015-2019. Attorney Ariel Bulstein, an adviser to Netanyahu who is well versed in Jewish-Ukrainian relations, led the meeting.
Netanyahu is planning a visit to Kyiv on 18-19 August 2019 for the first time in twenty years. The Israeli Prime Minister may thus become the first world leader to meet with President Zelenskyy in Kyiv.
There is constant telephone contact between Netanyahu and Putin. According to Israeli television, the Russian president was invited to unveil a monument to the victims of the Leningrad blockade [during the Second World War] in Jerusalem on 7 September 2019. It is therefore likely that Netanyahu can indeed become a neutral political leader, equally respected by Moscow and Kyiv, who is capable of establishing bridges of informal communication to seek peace between Russia and Ukraine.
Text and photo: Shimon Briman (Israel).
Edited by Peter Bejger.