Ukrainian Studies Featured At European Academic Conference
Posted In: Other UJE-Related News

The international conference "Recent Problems in Ukrainian Studies" held in Vienna from 11-13 June 2015 attracted leading experts in the field from many European states, the United States, and Israel. Several papers were dedicated to the situation in contemporary Ukraine. The conference opened with the paper "Euromaidan as a Milestone towards the Creation of the Ukrainian Political Nation: Ukrainian-Jewish Relations Today," which was delivered by Wolf Moskovich of the Hebrew University in Jerusalem. Moskovich, a UJE Board Member, showed how the positive attitude to the Jewish minority became the litmus test of the Euromaidan revolution.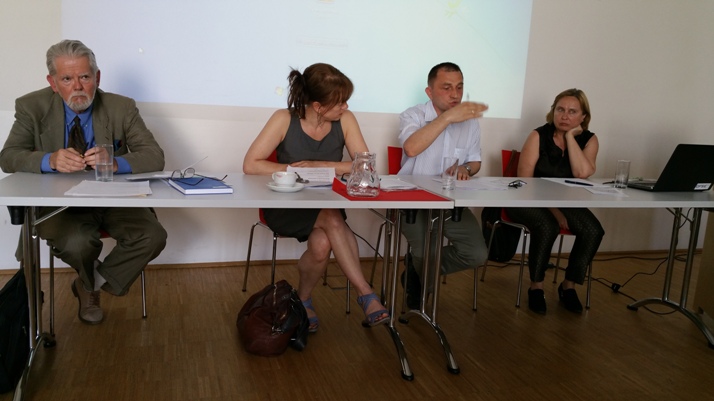 "While the past cannot be forgotten, Ukraine is building its future relations with its Jewish minority by opening a new page in this connection," stated Moskovich. "Recent declarations by some Ukrainian Jewish leaders that they feel themselves a part of the Ukrainian political nation could be a harbinger of a new post-Maidan approach to the problems of building the Ukrainian identity not on an ethnic but on civic ground. UJE sponsorship and support of projects directed towards mutual Ukrainian - Jewish understanding and rapprochement is an important factor in improving relations between these two nations."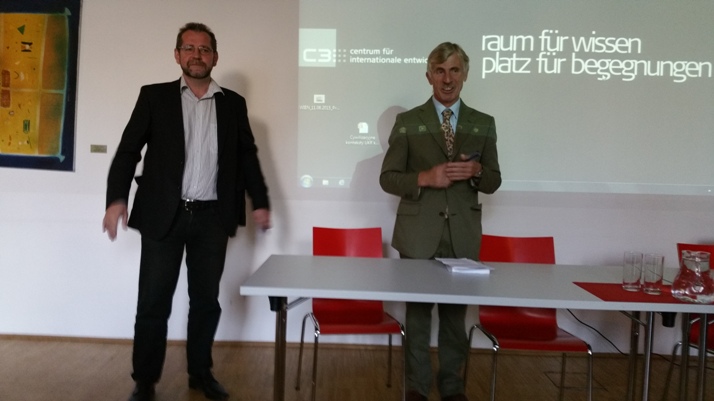 Ukraine's international image and standing has been enhanced by the absence of antisemitic acts in the post-Maidan period despite the propaganda war waged by the Russian mass media, which has called the new Ukrainian government fascist and antisemitic.
In additional presentations, Roman Dubasevych of Greifswald University in Germany spoke of the lyrics of the Maidan as revolutionary poetics and Przemyslaw Tomanek of the Jagiellonian University in Cracow analyzed the Russo-Ukrainian struggle as a conflict between Eurasian and European civilizations.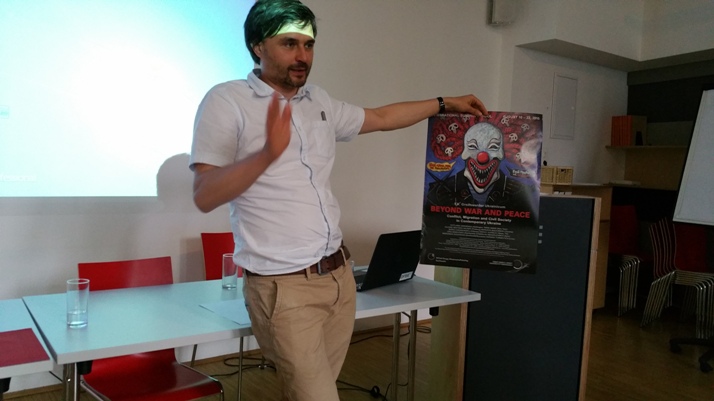 Other papers dealt with the state of Ukrainian studies today and with various topics in Ukrainian literature and culture. George Grabowicz of Harvard University outlined the scholarship on Taras Shevchenko. Roman Mnich of Siedice University in Poland spoke of the future of Ukrainian studies in Europe while Vitaly Chernetsky of the University of Kansas addressed the prospects in the United States. Both Michael Moser, the President of the International Association of Ukrainian Studies (MAU), and Alois Woldan, one of the conference organizers, declared this conference one of the most important meetings of specialists in Ukrainian studies prior to the 15th MAU Congress to take place in Kyiv in 2018.
Wolf Moskovich, UJE Board Member (Israel)
All photos courtesy of Wolf Moskovich