Voices in Support of Ukraine: Anna Zharova, Israeli Friends of Ukraine
Posted In: Russia–Ukraine War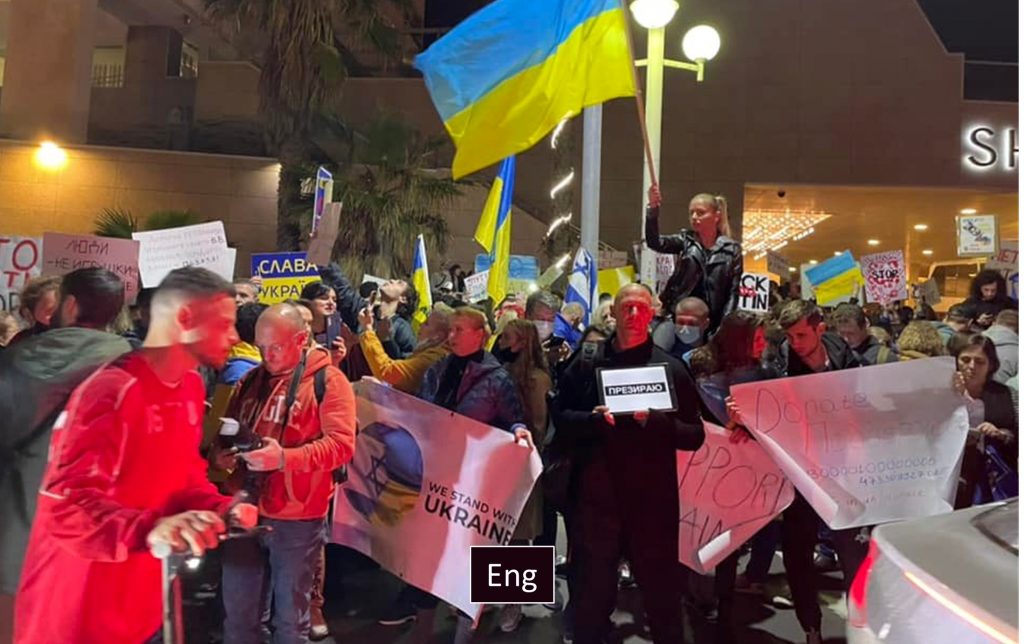 I understand that you have to stay strong. Do not read the news that puts you in a state of shock and fear for your family and friends, do not surrender to fake provocations and focus on only one goal to stop the war in Ukraine and to make the Western world do its best, including Israel! Today more than 1,000 people came to the Russian Embassy in Tel Aviv, more than 500 people in Haifa, more than 100 people in Jerusalem. Everyone was here, and the descendants from Ukraine, Russia, Belarus and other countries of the former Soviet Union. I met with crying eyes people, in whom I read the same feelings as I feel, the pain for our home, for our country Ukraine and the sharp need to be together today! There were also a lot of songs here, the anthem of Ukraine was sung by heart, and I unshakably believe that Ukraine will stand! Our task is to wake up all those who are still asleep and think that it is not his concern!
Thanks to everyone who came out today!
Our next action is on Saturday 26.02 at 17:30 we meet at Rothschild 1 and walk the flag march to Habima!
Peace to Ukraine, the Hague to Putin!
Information about rally in Tel Aviv on Facebook
More on Facebook:
#StandWithUkraine#StopRussianAggression