Ochyma Cultury: Roman Selsky and Margit Selska
Posted In: Visual Arts, Culture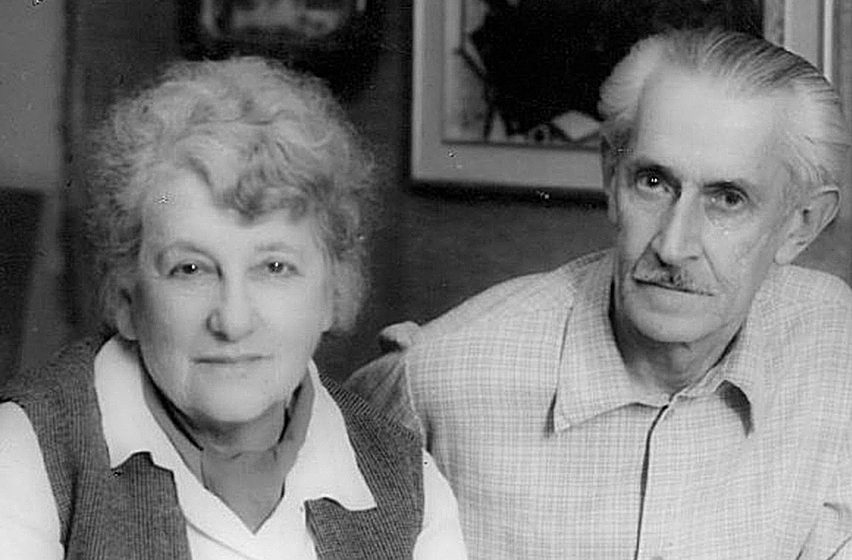 Since 2011 Canadian literary scholar, cultural historian, and writer Marko Robert Stech has produced short (8- to 10-minute) Ukrainian-language TV segments Ochyma Cultury («Очима культури») dedicated to little-known and/or underappreciated phenomena in Ukrainian culture or, at times, to Ukrainian cultural figures who seem to be very well known but may be misunderstood by many. These TV segments air on the Kontakt Ukrainian Television Network in Canada. Selected Ochyma Cultury TV segments are translated into English, recorded and produced by scholarly editor and TV producer Tania Stech in a series Eye on Culture.
Some of the Ochyma Cultury TV segments feature very interesting stories of cultural links and cooperation between artists and cultural figures of Ukrainian and Jewish origins (as well as those belonging to various national minorities in Ukraine) who greatly influenced each other's creative work.
We draw your attention to one such TV segment, Ochyma Cultury № 97, dedicated to prominent artists Roman Selsky and Magrit (Reich) Selska. They were among the leading modernist artists in interwar Lviv and later played a crucial role in the artistic life of postwar Lviv. It is primarily thanks to them and their influence that Ukrainian art in Soviet-controlled Lviv did not totally degenerate to the level of the officially-sanctioned propagandistic Socialist Realism, but that it retained its living connection to European artistic currents. The Selskys, among other things, educated and fostered the next generation of Lviv artists.
Apart from discussing their art and cultural importance, this TV segment also tells their personal story, including a little known episode whereby the Jewess Margit Selska survived the Holocaust because she was liberated from a Nazi concentration camp (where her entire family perished) by the Ukrainian nationalist underground.
We invite you to watch Ochyma Cultury № 97 about Roman Selsky and Margit (Reich) Selska (in Ukrainian):
Those who would like to see the continuation of this story may watch the next TV segment, Ochyma Cultury № 98, about the Selskys' most important and best known student, prominent painter Karlo Zvirynsky (in Ukrainian):
Images of Roman Selsky's paintings can be seen here.
Images of Margit Selska's paintings can be seen here.