Oksana Forostyna: "We are strong enough to talk frankly about the complicated moments of our history"
Posted In: UJE Initiatives, 'Encounter' Literary Prize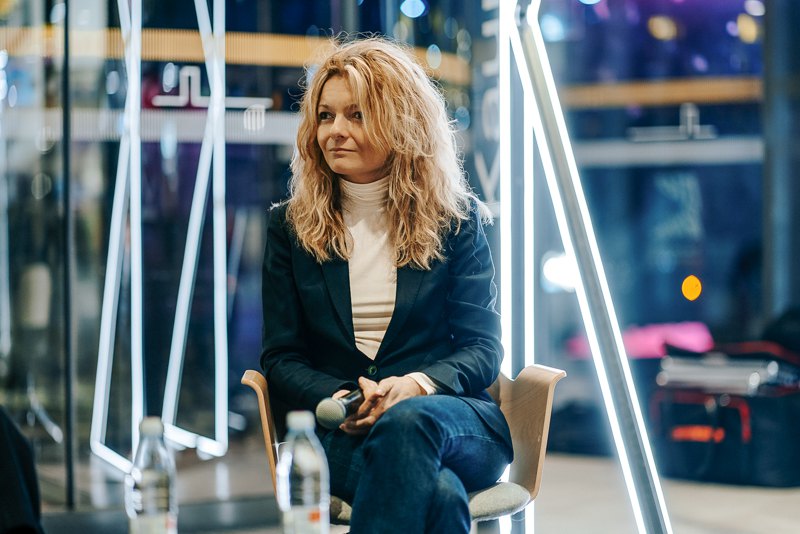 [Editor's note: LB.UA, one of Ukraine's leading publications, ran a series of interviews with jury members for the 2023 "Encounter: The Ukrainian-Jewish Literary Prize" ™ before the prize winner was announced on 18 September 2023. The interview with jury member Oksana Forostyna appeared in Ukrainian on 9 September 2023.]
Originally appeared in Ukrainian @lb.ua
By Marta Konyk
How did the coexistence between the Ukrainian and Jewish communities in our country change after 24 February?
In this war, we are ridding ourselves of a third thing that was always present, actively or passively, in our discussions. Ukrainians — and not just Ukrainians — as well as those who were favorably disposed toward Ukrainians had to consider this. Whatever we were saying could be used against us, especially by Russian propaganda. If you look at ten-year-old headlines in the mainstream media, it becomes clear how far we have come from where we used to be. Previously, Ukrainians conventionally "filtered the discourse" and looked around to see how freely one could engage in discussion in view of the omnipresent eye of Russian propaganda, and what was being said about us. At the present time, we can speak freely.
We are beginning to discuss unpleasant things, we are asking very difficult, difficult questions, and we are not afraid that in our doing so we will be accused of working for enemy propaganda; that now is not the time for this. Ukrainians have abandoned the status as the victim of unfounded slanders. We are strong enough to talk frankly about problematic moments of our history without looking over our shoulder.
After reading the books that made it to the Encounter prize list, what would you say about literature during wartime?
Now, we can read these books from a position of strength; we are not building protection for ourselves because we are constantly in a state of suspecting that people want to guilt us. This probably applies to all the books that are on the short list
In what do you see the value of your work as a jury member and the work of the Encounter prize? 
I became acquainted with Ukrainian Jewish Encounter back in 2014, right after the Revolution of Dignity. Those times were not as dramatic as the ones today, but they were dramatic nonetheless. At the time, UJE was contributing a lot both financially and organizationally to preparing the "Ukraine: Thinking Together" conference with Timothy Snyder. Working at a frenzied pace, we held a huge event that would not have been possible without UJE.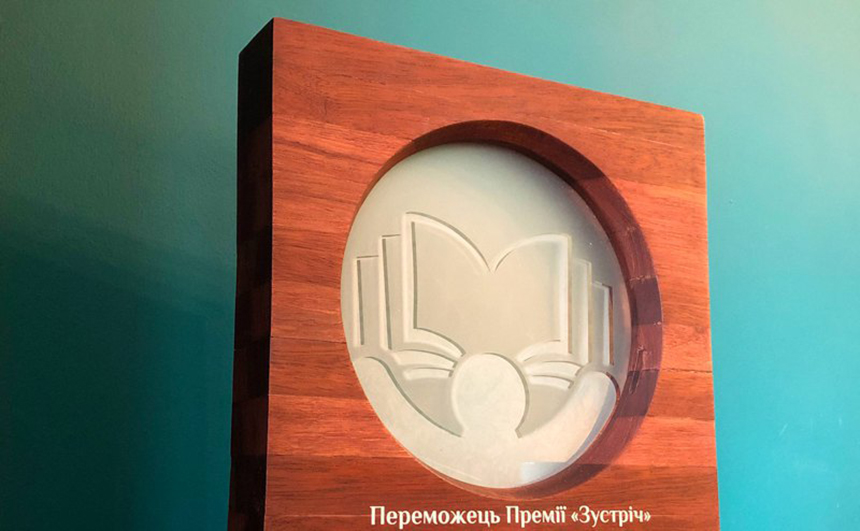 Later, we collaborated on various projects, and in 2016, I did the English translation of Yohanan Petrovsky-Shtern and Paul Robert Magocsi's book Jews and Ukrainians: A Millennium of Coexistence. So, this organization is no stranger to me. I understand the ethos of Ukrainian Jewish Encounter; I understand what and why this organization is doing at this precise time.
It may seem that everything that we are doing right now is kind of strange if it has nothing to do directly with the front. But part of our resilience lies in this. That is why last year, I decided that I would buy Ukrainian books published in 2022 and 2023. One reason is so that later when these books will be passed to my child and perhaps to her children, they will see that books were being published during this period and we were buying books at this time. And that says something about us.
The long list contains ten books, most of which date to 2021, and one book to 2020. Is this a bridge to the prewar reality?
The long list was selected by a so-called technical jury, of which I am not a member. It selects according to formal features; can a book take part in the competition or not? Obviously, this list contains books that, under different circumstances, would have taken part in the 2022 competition had it been held.
But I can hardly draw a clear line between the years because any book has a long life even before it appears in print, when it is being written and prepared for publication. Any book, even if we call it a fresh one, has a long tail going into the past. Books are the very case where it is very difficult for most of us to draw a clear line that we apply to our daily experience.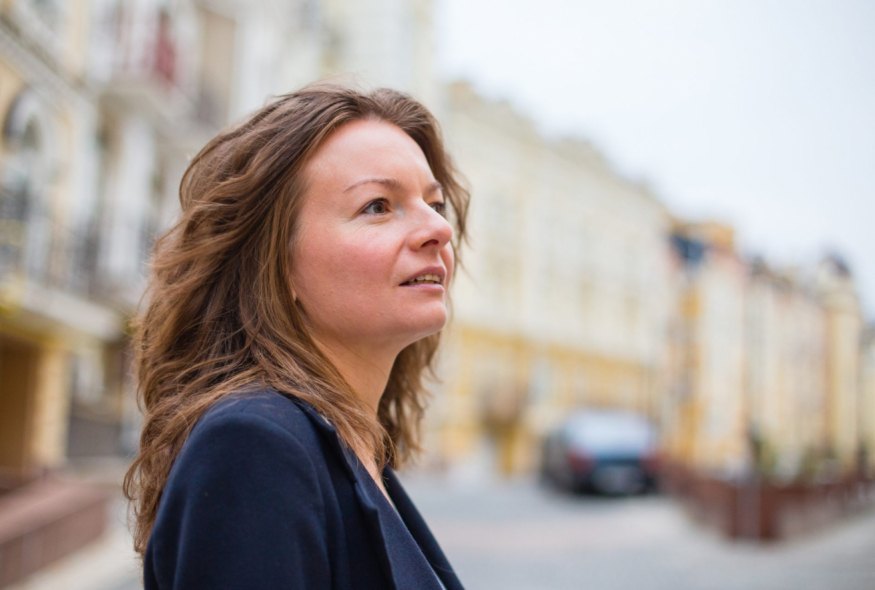 How did the full-scale war change your reading experience? How are books about the lives of Jews and Ukrainians during the Second World War being read now?
We, the female members of the jury, had read some of the [shortlisted] books earlier. Of course, each one of us has a different combination of the texts that we read. I did not manage to look at Alexei Nikitin's Bat-Ami before the big invasion; I read it now. And it was a new experience of reading for me. For example, I reacted to the toponyms that are mentioned in it in the context of the Second World War; these were toponyms connected with our war.
But I don't know whether I am a typical case, because exactly a year before the large-scale invasion, I was reading books about the Second World War, and not just about the Soviet experience. For me, this lens is stretched out in time.
There are very powerful books in the short list. How did you select the winner, about whom we will find out in two weeks? What were the criteria? To what did you pay attention?
We held discussions for a long time because it was extraordinarily difficult to make the selection. Olha Mukha, as the head of the jury, disciplined us indefatigably and directed us toward the formal, designated criteria for the prize by which we were supposed to abide. And part of our internal conversation pertained to the future discussion. We very much hope for a discussion that will lead to the announcement of the prize winner.
Ukrainian Jewish Encounter is also doing a lot to promote the prize-winning book abroad. That is why it is important that this be a text which will resound in the context of the current interest in Ukraine.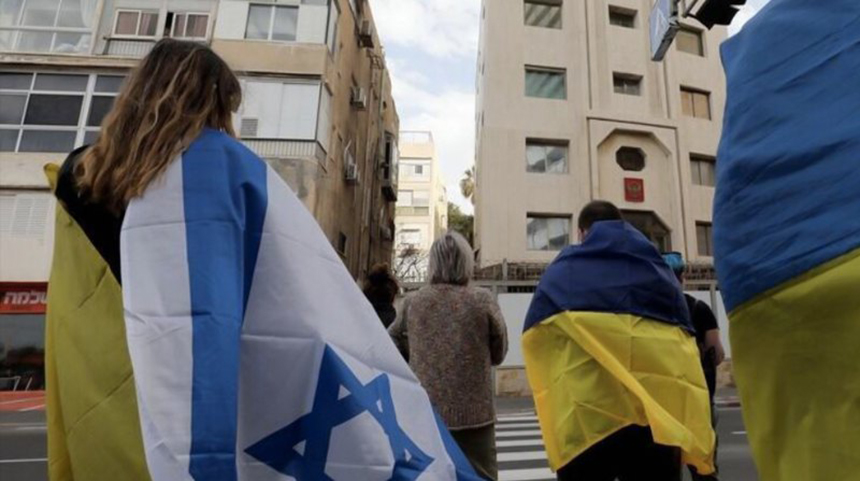 What does the Encounter literary prize for 2023 offer us in the international context?
The issue is about several communities that are engaged in a dialogue. First of all, the Ukrainian community in "mainland" Ukraine — that's one context. Second, the Ukrainian community in the diaspora — and this is several generations of the diaspora, and each one of them has a somewhat different context. Third, the Jewish community in Ukraine, which, unfortunately, is not as large as it was before. Fourth, the large Jewish community in the U.S., Canada, and other countries. A considerable number of its members come from Ukraine and from neighboring countries of Central and Eastern Europe.
These different generations have different ideas about what Ukraine is. They have been formed partly by family memory and partly by stereotypes. This dialogue is not always a simple one, and it has been taking place for a very long time. Fortunately, its dynamics are changing. And here, I would like to emphasize that this dialogue is very important to us.
After 2013–2014, the voice of the Jewish community of Kyiv and Ukraine was decisive. I am convinced that it determined our further destiny to a significant degree. It is no longer necessary to convince anyone of how important it is for us to come to an understanding.
To people abroad, whether they have any connection to the Ukrainian or the Jewish community or not, we have to convey [the message] that the way we recount our shared past is important because this says a lot about us, about who we are right now. In Ukraine, books are being published about Ukrainian-Jewish relations, and we are talking about them and reflecting on them. This is not simply situational history; this is considerably more: a dialogue between two communities.
By Marta Konyk
Translated from the Ukrainian by Marta D. Olynyk.