Paul Celan and Ukraine: A conversation marking the centenary of the poet's birth
Posted In: Hromadske Radio, Literature, Sponsored Projects, Culture, Audio/Visual Media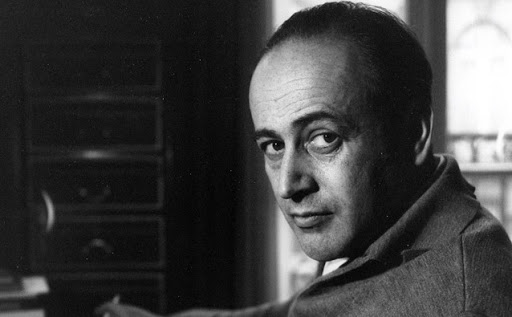 Our program is dedicated to the centenary of the birth of Paul Celan, the distinguished German-language poet who was born in Chernivtsi. 
Our guest today is Petro Rykhlo, translator, literary historian, Doctor of Philology, professor at Yurii Fedkovych Chernivtsi National University, and co-founder of the Meridian Poetry Festival.
Vasyl Shandro: The first thing that catches the eye is the impossibility of identifying Celan with any one country. Is this a problem for non-specialists like me or for specialists like you? To which country does Celan belong, and is it even correct to pose such a question?
Petro Rykhlo: In the case of Paul Celan, it is not so simple to answer this question. He was a citizen of many countries. He was born in 1920, two years after Bukovyna stopped being an Austrian territory and became a province of Romania. By 1940, when [Northern] Bukovyna was annexed by the USSR, he automatically became a Soviet citizen. In 1944, after a series of terrible personal tragedies, the loss of his parents, and forced labor in a camp, he returned to Romania, to Bucharest. He renewed his citizenship, but he spent only two years there, then left for the West. After settling in Paris, he acquired French citizenship. [Bertolt] Brecht put it this way: "We changed countries more often than our shoes." This observation fits Celan. But it was not just a problem of political citizenship but cultural affiliation as well.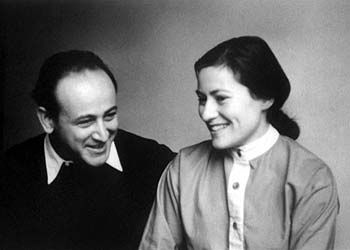 He belongs to many cultures and, of course, according to his creative mode, he is a German poet. Or, say, a German-language poet. He was buried as an Austrian poet, but in fact, he lived in Austria for a few months, and he only visited Germany for readings or to see his publishers. In his daily life, he used French a lot because his wife was a Frenchwoman. But he barely wrote in French, with the exception of letters to his wife. He lived in the context of many languages and cultures; it is more apposite to call him a European poet. He was also a translator from seven languages, including Russian.
One can also say that he knew the Ukrainian language, although he did not speak it. But ethnic Ukrainians comprised one-third of his classmates at the Romanian lycée. In 1944 he worked as a translator for the Ukrainian newspaper Radianska Bukovyna, for which he did translations of propaganda texts from Ukrainian to Romanian.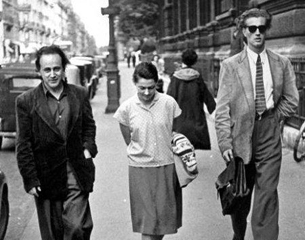 Vasyl Shandro: Are there any blank spots in the biography of Paul Celan? Do we know everything about his life?
Petro Rykhlo: There have been several attempts at biographies. Recently my translation of Israel Chalfen's book, Paul Celan: A Biography of His Youth, was published. This is a biography of the first half of his life, which is connected to his Chernivtsi period.
At present, an illustrated biography written by the French researcher Bertrand Badiou, the best friend of Celan's son, Eric, is being prepared to mark the poet's centenary. It will feature over six hundred archival photographs, each with its own detailed commentary.
We should remember those distinguished people who were born in our lands because they absorbed their psychology, their mentality—quite a lot—from our land. Shmuel Yosef Agnon is the only—so far—Nobel Prize winner in Literature who was born in our land; he was born in Buchach, Ternopil oblast.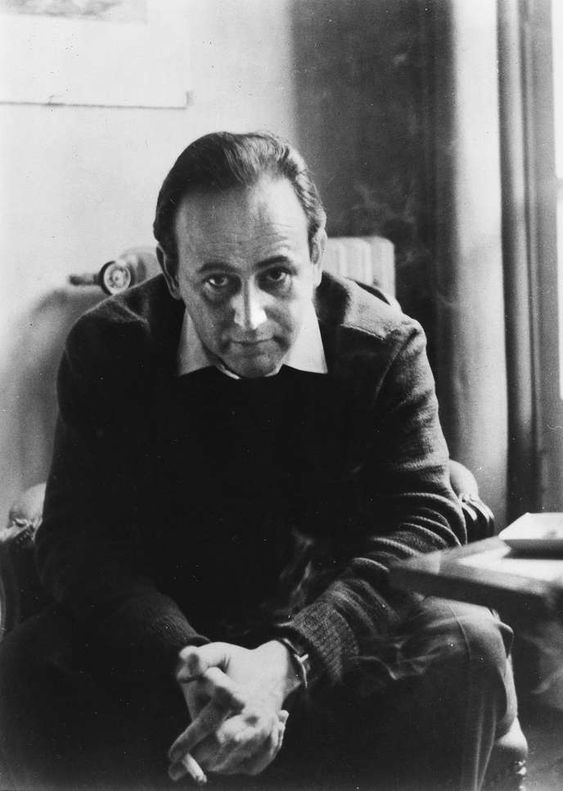 In Celan's case, when he was living here, there was no Ukrainian state as such; it was not perceived as a subject of politics. But the word "Ukraine" is encountered repeatedly in his poems, but mostly as a territory, not as a political organism; because his parents were killed during the Second World War between the Dnister and Southern Buh rivers—this was Transnistria, where Bukovynian Jews were deported. They were murdered there. And in mentioning his mother repeatedly, he mentions Ukraine.
During the Soviet period, he was not a very desirable individual. He was a refugee from the Soviet Union, a Jew, and not a socialist-realist in his creativity. For Soviet literary historians, it was difficult to classify him. That is why he was ignored.
Listen to the audio file for the complete conversation (in Ukrainian).
Note: Paul Celan (b. 23 November 1920, Chernivtsi, formerly in the Kingdom of Romania; d. 20 April 1970, Paris, France) was a Jewish German-language poet and translator.
Paul Celan is considered the most distinguished Austrian poet of the twentieth century. Many literary critics regard Celan as one of Europe's finest lyric poets of the postwar period. His creativity developed under the influence of French symbolism and surrealism. He translated the poetry of Paul Verlaine and Arthur Rimbaud into German, as well as the works of Mandelstam, Yesenin, Blok, Lermontov, Turgenev, Chekhov, Shakespeare, Valéry, Rimbaud, and others into German and Romanian. He committed suicide by jumping from the Mirabeau Bridge into the river Seine.
This program is created with the support of Ukrainian Jewish Encounter (UJE), a Canadian charitable non-profit organization. 
Originally appeared in Ukrainian (Hromadske Radio podcast) here.
Translated from the Ukrainian by Marta D. Olynyk.
Edited by Peter Bejger.
NOTE: UJE does not necessarily endorse opinions expressed in articles and other materials published on its website and social media pages. Such materials are posted to promote discussion related to Ukrainian-Jewish interactions and relations. The website and social media pages will be places of information that reflect varied viewpoints.