Paul Robert Magocsi: "Babyn Yar: History and Memory"
Posted In: Publications, Literature, Sponsored Projects, Culture, The Holocaust in Ukraine, History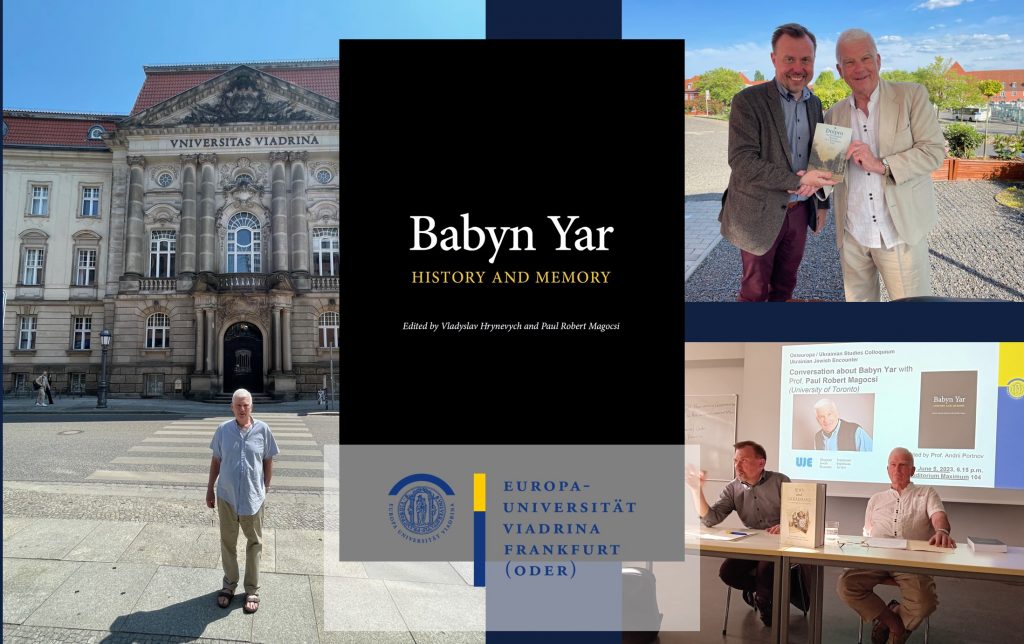 Paul Robert Magocsi, UJE Board Member and Chair of Ukrainian Studies at the University of Toronto discussed "Babyn Yar: History and Memory," a soon-to-be-published English-language book, on 5 June 2023 at European Viadrina University at Frankfurt (Oder). The event was moderated by Andrii Portnov, Chair Professor of Entangled History of Ukraine, at the European University Viadrina in Frankfurt (Oder).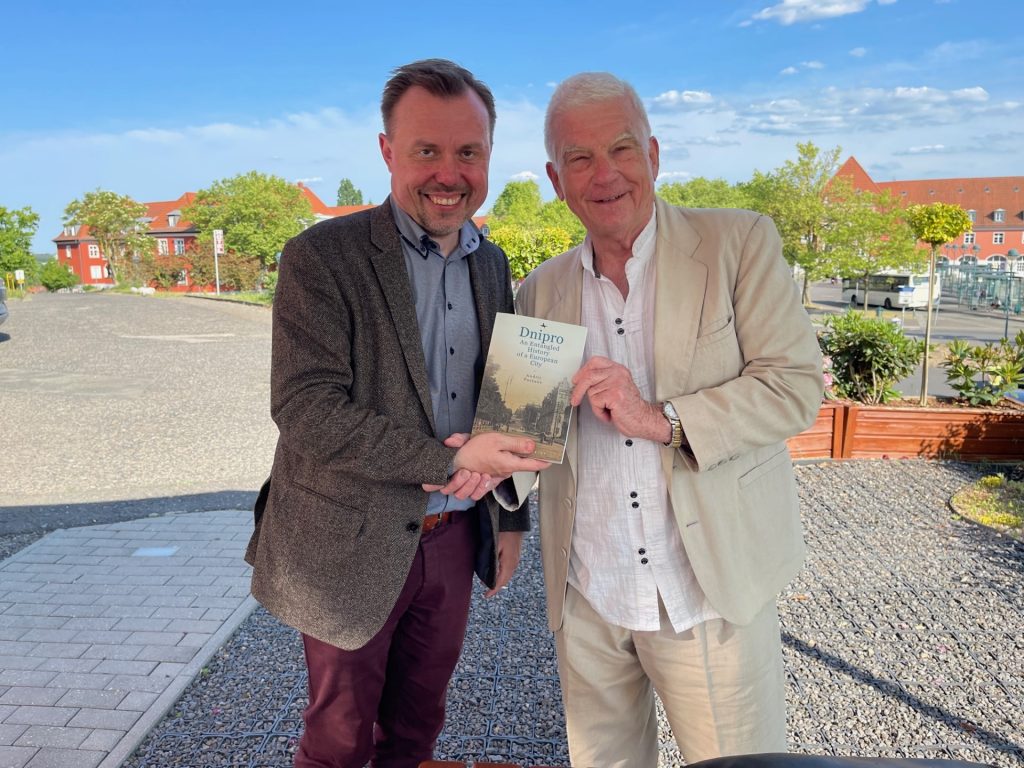 In the volume, internationally renowned scholars discuss the treatment of Babyn Yar in culture, music, and the arts from Stalinist times to our own. Beyond the detailed and harrowing accounts of what took place in Kyiv in late September 1941, the essays in this volume realize the importance of preserving Babyn Yar as a symbol of the Holocaust and other tragedies of the twentieth century.
The book's publication was supported by the Ukrainian Jewish Encounter and will shortly be available for order at the University of Toronto Press.
Paul Robert Magocsi, Andrii Portnov, "Babyn Yar: History and Memory," Frankfurt (Oder), 5 June 2023