Professor Paul Robert Magocsi – Babyn Yar Commemoration Opening Remarks
Posted In: UJE Initiatives, Babyn Yar Commemoration (1941-2016)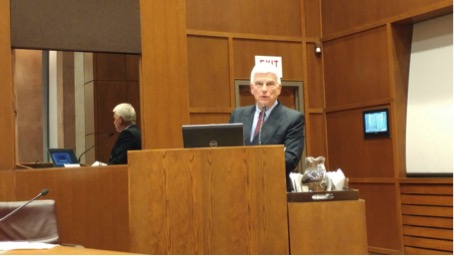 On September 23-29, 2016, Ukrainian Jewish Encounter, a Canada-based non-governmental organization, working in cooperation with the World Jewish Congress, Ukraine's government, and other Ukrainian Jewish and diaspora organizations, sponsored a series of public events commemorating the 75th anniversary of Babyn Yar. These included a youth conference, a public symposium, a memorial space competition, and a commemorative concert.
The following are remarks presented by Dr. Paul Robert Magocsi at the opening of the public symposium, held on Sept. 26, 2016.
It is a great honor for us, as representatives of the Ukrainian Jewish Encounter, to welcome each of you—those here this morning, as well as the hundreds of others who will be joining us in the course of this week. Whether as speakers, moderators, artistic performers, youth participants, media commentators, or observers, you have come from various parts of Ukraine and from numerous countries throughout the world to participate in the Ukrainian Jewish Encounter's commemoration of Babyn Yar.
But why are we here? Because we are alive. And what is life, whether it be the life of an individual or the life of a social polity? Life is the past; life is the present; life is the future.
The specific aspect of the past that has motivated us to come this week to Kyiv is a place called Babyn Yar. Babyn Yar: a series of ravines that once served as a recreational retreat for residents of Kyiv, but that 75 years ago was transformed into a killing field. A killing field, at first mostly for Jews, but subsequently for tens of thousands of other Ukrainian citizens of various ethnic and religious backgrounds, including Soviet prisoners of war, nationalist activists, and the physically and mentally handicapped.
We, the living, are here to honor all those dead. It is in this sense that we recognize that one component of life is the past.
There is also life as the present. We are in Ukraine. And Ukraine, alas, is a country at war. Part of its territory, Crimea, is under foreign occupation; another part, the Donbas, is the site of military conflict, where tens of thousands of Ukrainians have been displaced or killed, and where soldiers and civilians who are still alive are under constant threat.
Yet, at this very same time of war, Ukraine has decided to act as any other responsible country would act—to pause and to do justice to the memory of its Jewish and other citizens who perished during World War II and the Holocaust. Such an act of civic sensitivity and political sophistication reveals how far Ukraine has come in becoming a responsible member of the European family of nations.
Finally, there is the third component of life—the future. That component is embodied in the nearly 250 youth participants who are here among us. Whether of Jewish, Ukrainian, or other ethnicity; whether of Christian, Jewish or Muslim faith; whether as citizens of Ukraine, Israel, the United States, Canada, or some other country, you, by your very presence, are an assurance that what we are learning and experiencing this week in Kyiv will live on through you into the future.
Is it not, therefore, gratifying for each of us to know that through our very being life is, indeed, being realized as the past, the present, and the future.