The "Encounter" prize in Krytyka magazine
Posted In: 'Encounter' Literary Prize, UJE Initiatives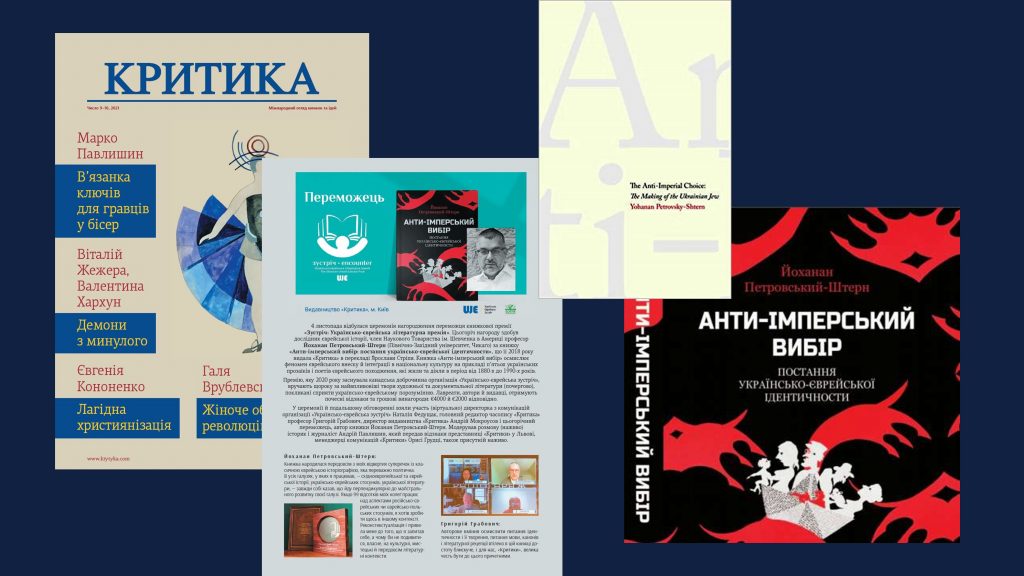 The Ukrainian-language translation of The Anti-Imperial Choice: The Making of the Ukrainian Jew by Yohanan Petrovsky-Shtern, published by Krytyka Press in 2018, was the second winner of "Encounter: The Ukrainian-Jewish Literary Prize" ™ in 2021.
Krytyka magazine, Ukraine's leading intellectual publication, congratulated the winner in its 9-10 2021 publication. The video presentation of the "Encounter" prize ceremony can be viewed here.
Submissions for the 2022 "Encounter" prize are now open until 28 March 2022. Rules for the prize are available here.
The prize is sponsored by the Ukrainian Jewish Encounter, a Canadian charitable non-profit organization, with the support of the NGO "Publishers Forum" (Lviv, Ukraine).