The "Encounter" prize to judge fiction submissions in 2023
Posted In: 'Encounter' Literary Prize, UJE Initiatives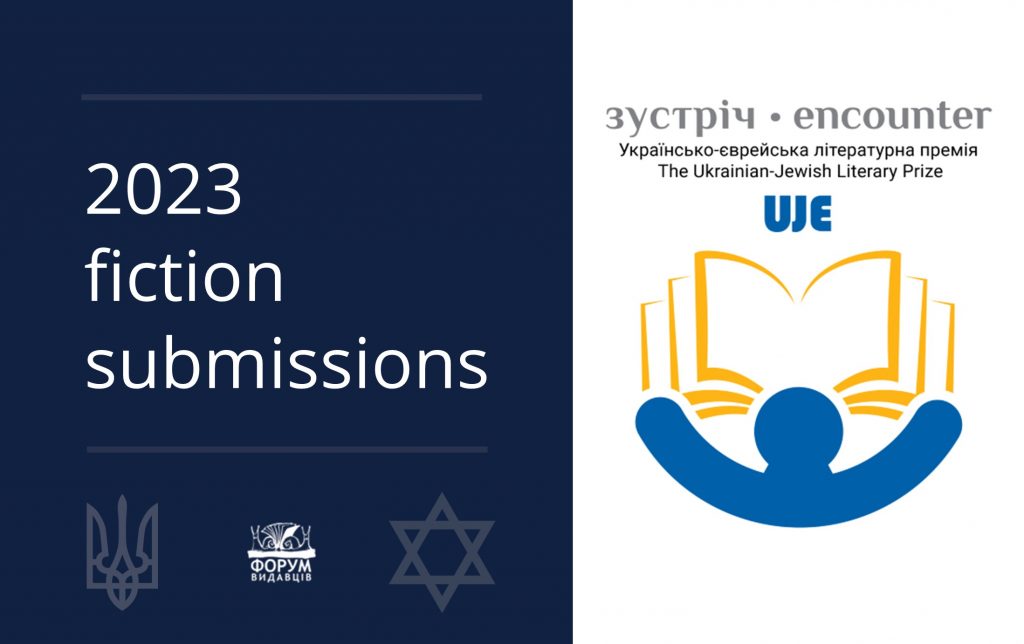 After a delay caused by Russia's genocidal war against Ukraine, the Ukrainian Jewish Encounter and the NGO "Publishers Forum" (Lviv, Ukraine) are pleased to announce that the 'Encounter: The Ukrainian-Jewish Literary Prize' prize will resume in 2023.
The category to be judged is fiction. Guidelines will be announced mid-January 2023.
In 2023 the prize will be dedicated to fiction works that examine, entirely or partly, some aspect of the Ukrainian-Jewish experience. Fiction is defined as prose, poetry and drama.
The prize is awarded to authors for a completed work published in the Ukrainian language in Ukraine. Priority will be given to original, Ukrainian-language works, although distinguished works translated from other languages will also be considered.
The "Encounter" prize, established in 2019, is awarded every year to the most important work of fiction and non-fiction (awarded alternately), which fosters Ukrainian-Jewish understanding by celebrating Ukraine as a multiethnic society and embodying UJE's slogan, "Our stories are incomplete without each other."