The history of Jewish theater in Ukraine: an interview with Iryna Meleshkina, part 1
Posted In: Hromadske Radio, Sponsored Projects, Culture, Audio/Visual Media, Theatre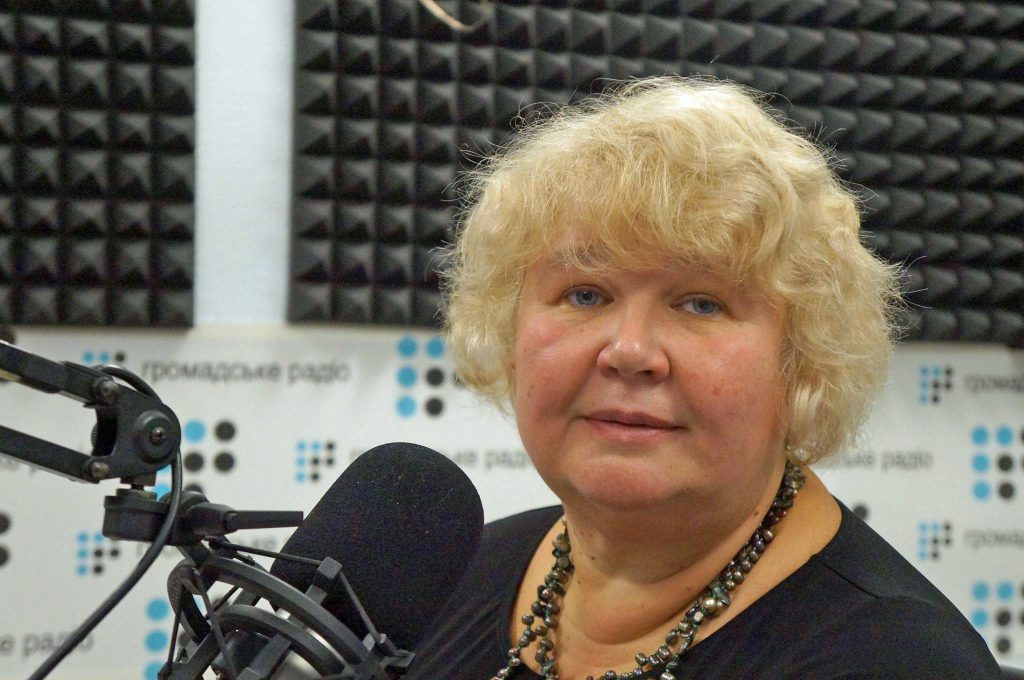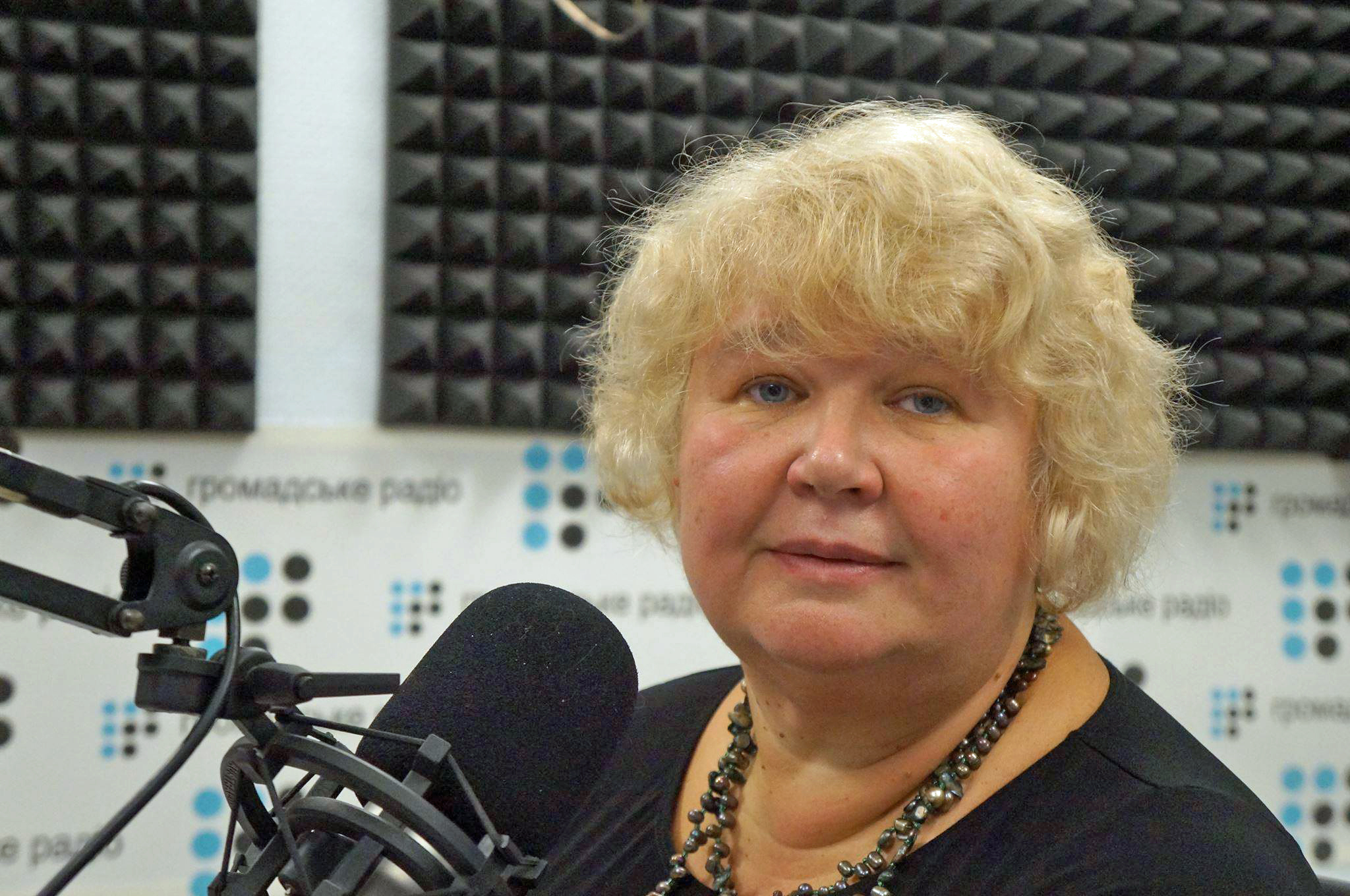 We are talking about Jewish theater in Ukraine and the publication Wandering Stars in Ukraine: Pages from the History of Jewish Theater.
Our guest in the studio today is the theater critic Iryna Meleshkina, who is the deputy director for research at the Museum of Theater, Music and Cinema of Ukraine.
Vasyl Shandro: What do we mean when we say, "Jewish theater in Ukraine"?
Iryna Meleshkina: Speaking about Jewish theater in Ukraine, we can say that Jewish— Yiddish—theater was at home, in its own land. This was the Pale of Settlement, where the Jewish population lived, and Jewish culture developed.
Starting in 1917, Ukraine and Kyiv became very powerful centers of Yiddish culture. Jewish theater was born in Romania, in Iași, but within two years it arrived in Odesa. This is where it took root and gained a totally different sound. Initially, these were short scenes; they developed as ordinary musical drama.
Jewish theater is formed on the territory of Ukraine and acquires a brilliant, powerful drama and wonderful actors. It is fascinating to research Jewish theater in Ukraine. There are many currents along which you can move in the study of this phenomenon.
The starting point of Jewish theater is the year 1876 when Avrom Goldfadn staged his first appearances in Isai, Romania. Initially, they were confined mostly to fairs or traditional holidays. Later, when Goldfadn arrived with his troupe in Odesa in 1879, it was already a theater working on a permanent basis. There were always spectators for this theater in Odesa, which until 1917 was the capital of Jewish theater; theater life was very lively in this city.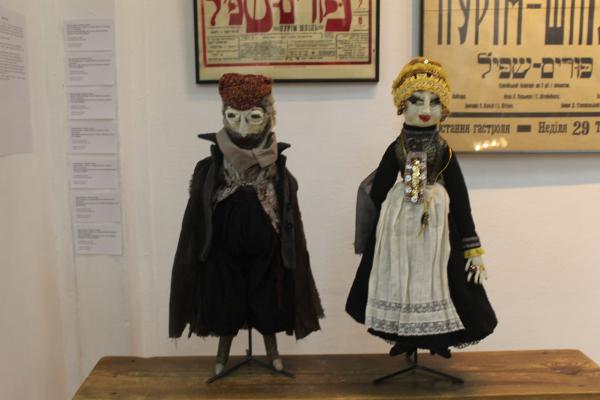 Vasyl Shandro: Until the 1970s Jewish theater was absent or unrecorded. Why did this happen?
Iryna Meleshkina: First, through the Jewish tradition, according to which a person cannot be the subject of art, religious principles emphasize this. Theater arts are rooted in the Jewish tradition, but they were not allowed to develop.
In 1881 the ban on Ukrainian theater was lifted, and soon after, in 1883, Jewish theater was banned. In other words, the tsarist government granted freedom to national cultures in small doses. The ban on Ukrainian theater was related to the prohibition of the Ukrainian language; the Ems Ukase and the Valuev Circular were aimed at this. The same applied to the Yiddish language and Jewish theater. For Jewish theater, the problem of assimilation was still relevant in the twentieth century. These [two] theaters developed in parallel. "The Little Russian dialect" and "Jewish jargon"—this was the level on which national languages and these theaters were treated.
Vasyl Shandro: So, the actors are Jews, the performances are in Yiddish. As for the dramatic works, who is writing them?
Iryna Meleshkina: If the "father of Ukrainian theater" Is [Marko] Kropyvnytsky, the father of Jewish theater is Avrom Goldfadn, who formed an extensive repertoire during the first ten years of his work in the theater.
Jewish theater was a touring theater. They would set out on tours, separating into two groups. At the time, another theatrical group was formed in Odesa, whose members were those who were left behind. This group was directed by one of Goldfadn's pupils, Zelig Mogilevsky, who was called the first comedian of the Jewish stage. Later he adopted the pseudonym Sigmund Mogulesco and performed with great success in Ukraine. He immigrated to the United States, where he became a world-renowned actor.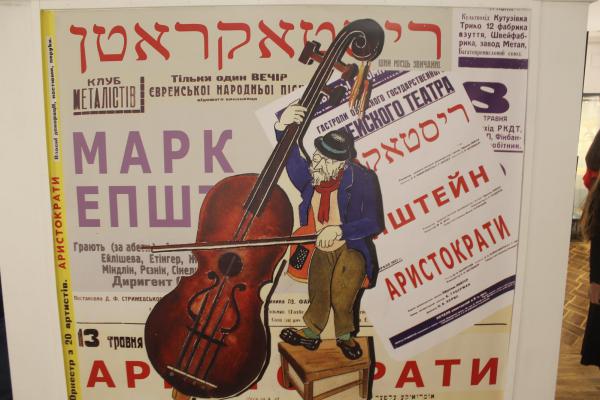 Vasyl Shandro: What was the fate of Jewish theater before 1917?
Iryna Meleshkina: At first, when the ban on Yiddish and jargon was still in force, troupes masked themselves as German ones. This was a cruel joke because in 1914, Yiddish was banned once again, this time because it resembled German.
In other words, Jewish theater never had an easy time of it. During this complicated period, they existed somehow and tried to keep their heads above water. After the February Revolution of 1917, a new stage began in the life of Jewish theater in Ukraine. Two congresses of Jewish artists and choir members took place, and six hundred itinerant actors were recorded.
This program is created with the support of the Canadian philanthropic fund Ukrainian Jewish Encounter.
Originally appeared in Ukrainian (Hromadske Radio podcast) here.
Translated from the Ukrainian by Marta D. Olynyk.
Edited by Peter Bejger.
NOTE: UJE does not necessarily endorse opinions expressed in articles and other materials published on its website and social media pages. Such materials are posted to promote discussion related to Ukrainian-Jewish interactions and relations. The website and social media pages will be places of information that reflect varied viewpoints.