The Holocaust is a Ukrainian loss, not just a Jewish one: Matviy Vaisberg
Posted In: Hromadske Radio, Sponsored Projects, The Holocaust in Ukraine, Audio/Visual Media, History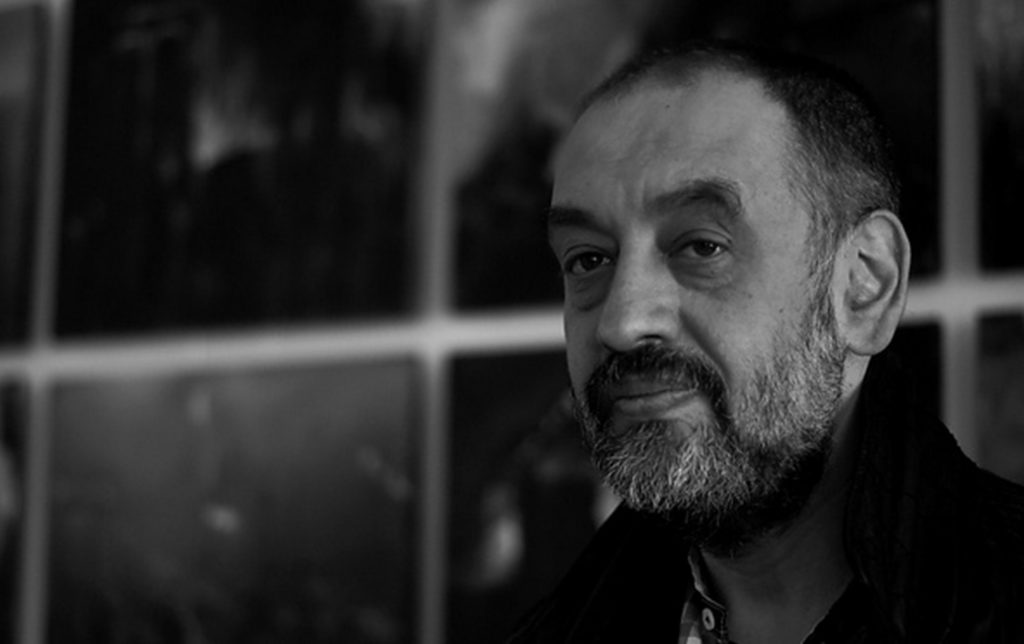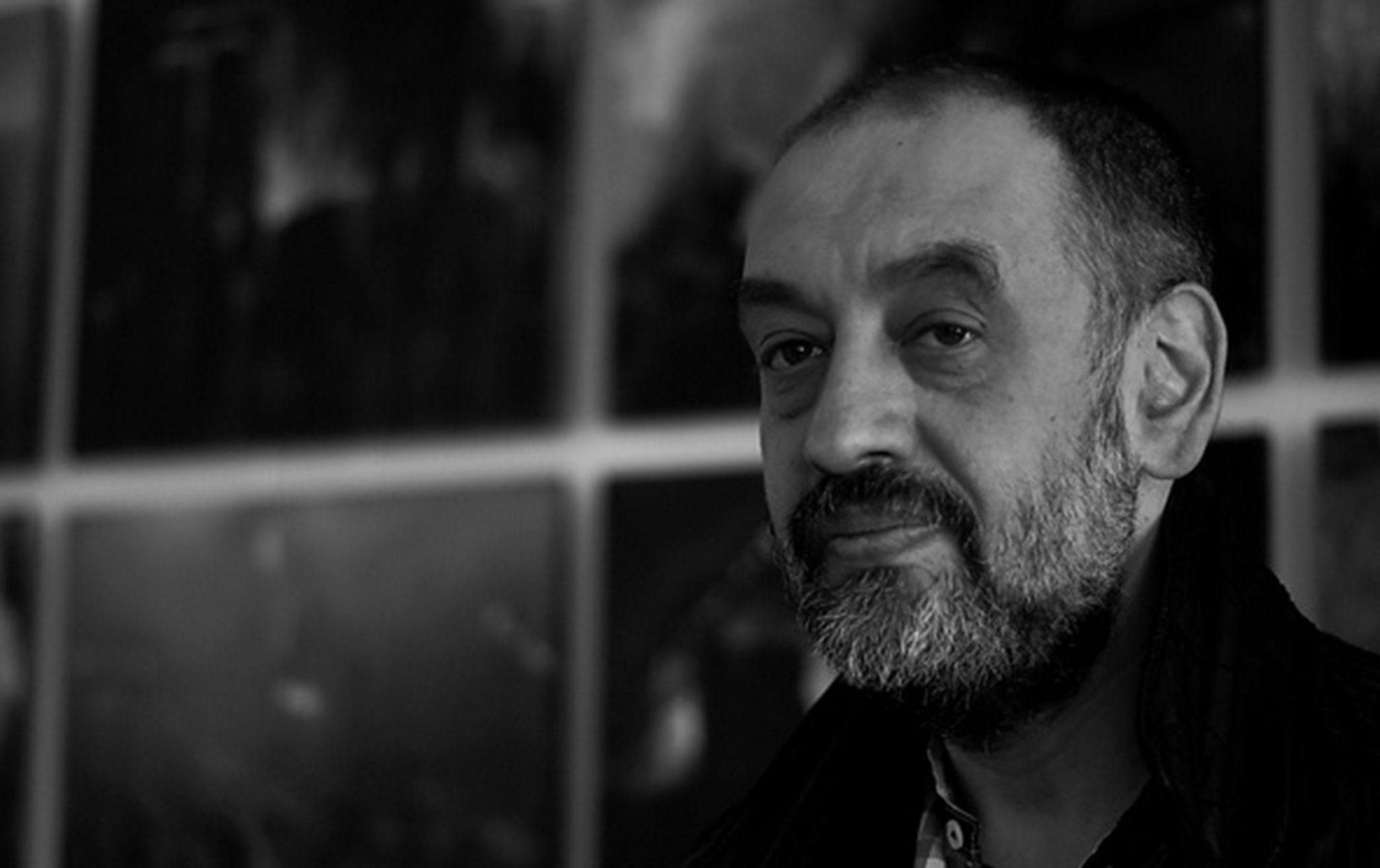 [Editor's note: Today the world is honoring the memory of the victims of the Holocaust. On 27 January 1945 Soviet troops of the First Ukrainian Front liberated the prisoners of the largest Nazi death camp, Auschwitz-Birkenau, in Oświęcim. In honor of International Holocaust Remembrance Day, we present the first of a two-part interview with famed Kyiv-born artist Matviy Vaisberg that aired on Hromadske Radio in 2020.]
Vasyl Shandro: Our guest on today's programme is the artist Matviy Vaisberg. The Holocaust was both a global event and one that took place in Ukraine, which experienced two genocides during the twentieth century: the Holodomor and the Holocaust. Is this perceptible?
Matviy Vaisberg: I think that the Jews who perished in the Holocaust on the territory of Ukraine are part of the Ukrainian people. I say this as a Ukrainian and as a Jew. There is no doubt whatsoever, in my opinion. This was a civilization that had its own language, culture, literature, and theater. I am personally involved in this because my grandfather was a poet and my grandmother did translations. Unfortunately, I don't know the language, and I regret this now.
Vasyl Shandro: Beyond academic history and research, there are purely family histories. To a great degree, this kind of living history about the Holodomor helped rehabilitate the memory of this horrific tragedy. Did your family talk about this tragedy and about Babyn Yar, for example?
Matviy Vaisberg: I heard about the Holodomor. We had a female neighbor, who had crawled out from under a pile of dead bodies. I know about the Holocaust because some members of my family died in Babyn Yar. My great-grandmother and great-uncle died in the Berdychiv ghetto. There are my great-uncle's poems and an entire story about this.
Vasyl Shandro: But was it a topic of discussion in your family?
Matviy Vaisberg: In my family, this topic was discussed. It was always acute, as far as I can remember. Not everything in the country was smooth going, for example, regarding acceptance at higher educational institutions. My father applied seven times and wasn't accepted a single time. He was applying during the period of the Doctors' Plot (a criminal case instituted against a group of Soviet doctors who were accused of conspiracy and the murder of Soviet leaders; most of the accused were Jews—Ed.). The rejections were not explained at all.
My grandmother, who was the wife of a poet who had lost his life, was imprisoned from 1952 to 1955. Her friend, the wife of [Volodymyr] Sosiura, was imprisoned around this time. My grandmother was put in jail after being given the choice of being sentenced under a criminal or a political article.
If my grandfather had not been killed in 1943 near Kyiv, he would have been one-hundred-percent punished along with the Jewish Anti-Fascist Committee because all of them were his friends: Hofshteyn, Fefer, Kvitko. This was an example where my grandfather was repressed posthumously.
Then, I think, someone named Dubrovin appeared. He was writing a Jewish encyclopedia, and he took practically all my grandfather's manuscripts and archives. This man was shot in 1949, and if the archives have not been destroyed, they are somewhere in the Lubianka to this day. We do not have a single remaining manuscript.
This also affected my grandmother, as the widow of a Jewish poet. She was given a lighter sentence; she was sentenced to ten years with confiscation of property. It was a very strange trial because my great-grandfather was very religious. He was a Litvak [a subgroup of Ashkenazi Jews and trend in Judaism—Ed.) He brought a minyan to court [a quorum of ten adult males required for a Jewish service—Ed.), which prayed in the courtroom in 1952 for his non-believing daughter.
My grandmother was sentenced to ten years. If not for pressure from writers, she would have sat for much longer. Until 1955 she felled the forest, as she said. When Maksym Rylsky ran into her at the train station after she was released from the camp, she said: "Maksym Tadeiovych, I am a criminal!" And he replied: "What do you mean criminal? You're a martyr!" He welcomed her with flowers.
Vasyl Shandro: Your maternal grandfather, the poet Matviy Hartsman (Motl Hartsman), was published in the 1930s?
Matviy Vaisberg: He was published in the 1930s and after the war, thanks to the circumstance that my grandmother was very active. They did translations; he wrote in Yiddish.
My grandfather was friends with Sosiura. A poem of his contains lines about my grandfather and my grandmother. Thanks to my grandmother's determination, a few books were published; the last one, I think, sometime in 1966. Later they published [their work] in some general almanacs of Jewish poetry, etc.
Vasyl Shandro: As early as the 1950s, could friendship with your grandmother lead to some sort of unpleasantness for luminaries of Soviet Ukrainian literature?
Matviy Vaisberg: You know, the people with whom she was friends didn't care. They had already suffered. She would come to the [Writers'] Union and say; "Give me a ticket, because I am the widow of a poet who was killed in the war," and no one could argue with her. She had quite an odd pension of fifty karbovantsi, but she was a pensioner of republican significance.
Vasyl Shandro: If we are talking about the artistic dimension, to what extent, in your opinion, did the Holocaust influence art of the second half of the twentieth century, particularly Jewish artists? Is this a separate, visible artistic corpus? Because the topic is in fact very complex. The line between understanding and, forgive me, the economic situation is very, very fine. We observe this even right now with respect to the Russo-Ukrainian war or the Maidan topic, for example.
Matviy Vaisberg: I remember some figures. From the Paris school, 87 or 89 Jewish artists died. The history of art would have been different! Chaim Soutine died in 1943 because they could not perform surgery on him in France in time; the history [of art] would have been different.
I felt the lure of national awareness very late, but I felt it. I was told that I was a Jew for so long that I finally believed it. I came across Grigory Kanovich's book Candles in the Wind in Russian. This was in the mid-1980s, and I got this feeling and began painting something about the ghetto. Later I became fascinated by the history of the great Polish-Jewish pedagogue Janusz Korczak. I painted the angel of death and so on—a whole series started this way.
Vasyl Shandro: You were raised in a non-religious environment?
Matviy Vaisberg: Absolutely. My great-grandfather was very devout; my grandmother was non-religious. No one in the family was religious, like me.
Vasyl Shandro: But you have a few cycles that refer to the biblical theme in one way or another?
Matviy Vaisberg: This is practically a paradox; it is a quest to discover myself. I discovered this book very late, sometime in the late 1980s; I was already a mature person. This is a text that entered me completely. I felt that this is my book. I began painting this. As for the Seven Days [of Creation], I am simply interested in how it was from the physical, technological point of view. This biblical tradition interests me greatly.
Vasyl Shandro: But in this context, are you a rational person or not?
Matviy Vaisberg: I am rational, but sometimes mysticism catches up to me. I was coming here today and thinking about this. I turn and see Sosiura here, next to you. I didn't know he was here, but I was thinking about this poem. My entire life consists of such mystical events.
Vasyl Shandro: Is mysticism relevant in the twenty-first century?
Matviy Vaisberg: Mysticism is always relevant. How can one not be enthralled by such things…? Even quantum physics is very mystical. If everything in the world cannot be counted, then that is a kind of gap for freedom of will, of art, which cannot be predicted.
Vasyl Shandro: When we talk about the Jews of Kyiv, about your milieu, for example, this does not necessarily equate with Judaism; in other words, with religiosity. Is this a kind of stereotype?
Matviy Vaisberg: Well, yes, I think so. My milieu, the milieu of my parents and even my grandparents was completely secular. I don't remember that we ever celebrated the Sabbath or Jewish holidays, to be honest. I knew that my great-grandfather was a Litvak and very devout, but I take it more as something that once was.
Vasyl Shandro: Is it possible to combine some external attributes on important days for the entire community without being a practicing Jew? Can this be a part of culture?
Matviy Vaisberg: This is indeed a part of culture. You know, there are strange things. I was in Lithuania recently, and we went to a small town. I got out and asked what sights there were. I was told about some special cherries, a liqueur. I come out and feel awkward because I sense that something had been here. On a plaque, I read that on 2 October 1941 three thousand Jews were killed at this very spot. I felt as though I were in Chagall's paintings, only there are no people. Something happened to me: I remembered that I had brought my kippah with me. I went to the bus and put on this kippah because I had picked up on something. I was searching for some melody because it is important to me.
When I was going to the Maidan, I also needed a song about myself. I found a melody and sang it about myself. I don't know what this was; you could make a film about this. I drew people's houses, these buildings.
Read the continuation of the conversation with the artist Matviy Vaisberg:
This program is created with the support of the Canadian charitable non-profit organization Ukrainian Jewish Encounter.
Originally appeared in Ukrainian (Hromadske Radio podcast) here.
Translated from the Ukrainian by Marta D. Olynyk.
Edited by Peter Bejger.
NOTE: UJE does not necessarily endorse opinions expressed in articles and other materials published on its website and social media pages. Such materials are posted to promote discussion related to Ukrainian-Jewish interactions and relations. The website and social media pages will be places of information that reflect varied viewpoints.