The next "Overcoming the Past" online seminar will take place on 29 November 2022, with guest Kai Struve
Posted In: Ukraina Moderna, Sponsored Projects, The Holocaust in Ukraine, Other Programs, History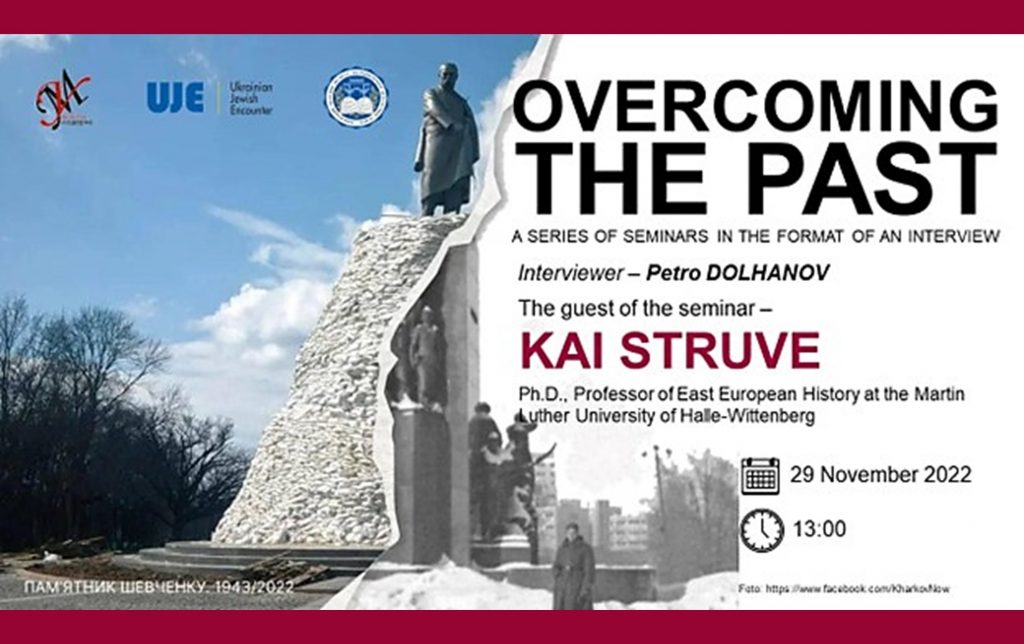 The next online seminar "Overcoming the Past" will be held on 29 November 2022 at 1:00 p.m. (Kyiv time). The seminar's guest is Kai Struve, Ph.D., associate professor of East European history at the Institute of History of the Martin Luther University in Halle. He received his doctorate at the Free University of Berlin in 2002, worked at the Herder Institute in Marburg, was a Research Fellow at the Simon Dubnow Institute for Jewish History and Culture at Leipzig University, and was also a visiting researcher in France, Poland, and the United States. His areas of interest include the history of Poland and Ukraine in the 19th–20th centuries.
Recently, the "Dukh i Litera" publishing house published the Ukrainian-language version of Kai Struve's fundamental research "The German government, Ukrainian nationalism, violence against Jews: Summer of 1941 in Western Ukraine".
The moderator will be Petro Dolhanov.
To participate, register here. (The form is in Ukrainian; name and email address should be added at the bottom of the form).
There will be simultaneous translation from Ukrainian — English — Ukrainian.