Toronto's Ukrainian Festival gathers record visitors
Posted In: UJE Initiatives, Book Fairs/Festivals, Outreach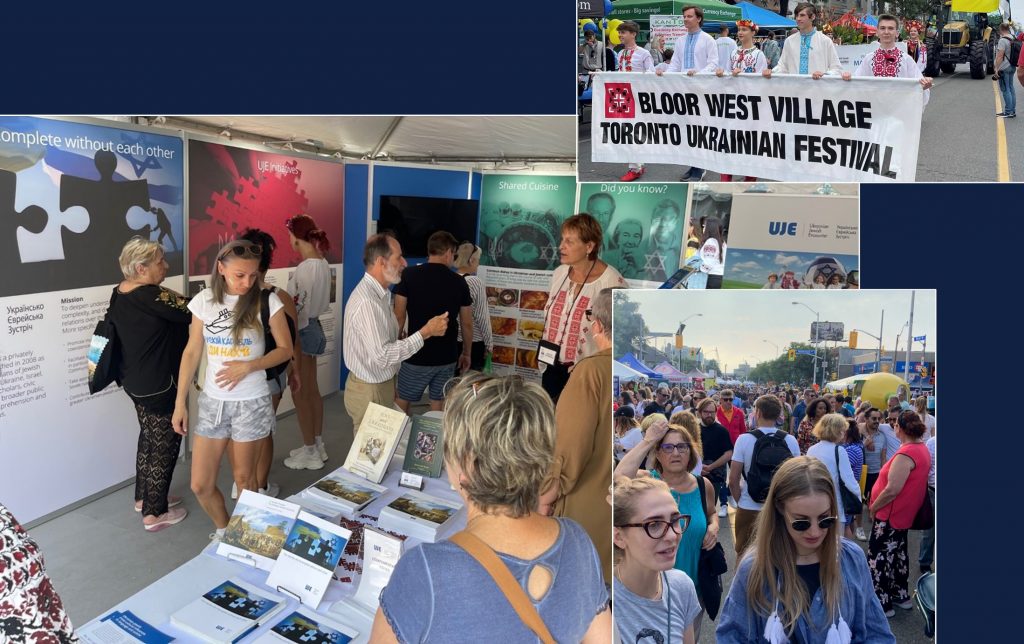 After a three-year break because of the COVID pandemic, the Bloor West Village Toronto Ukrainian Festival returned in full force this year. The festival's three days, 16-18 September 2022, were filled with Ukrainian foods, arts, crafts, music, and dance. A regular stream of individuals interested in learning more about the Ukrainian-Jewish relationship visited the Ukrainian Jewish Encounter's (UJE) now traditional booth. Many visitors expressed solidarity with Ukraine as the country bravely defends itself against Russia, which criminally invaded the country on 24 February 2022.
Yuliya Kovaliv, Ukraine's new ambassador to Canada, and James Temerty, UJE's board chairman, visited the UJE booth. UJE board members Paul Robert Magocsi and Ihor Shchupak also dropped in, as did Alexandra Chyczij, National President of the Ukrainian Canadian Congress (UCC).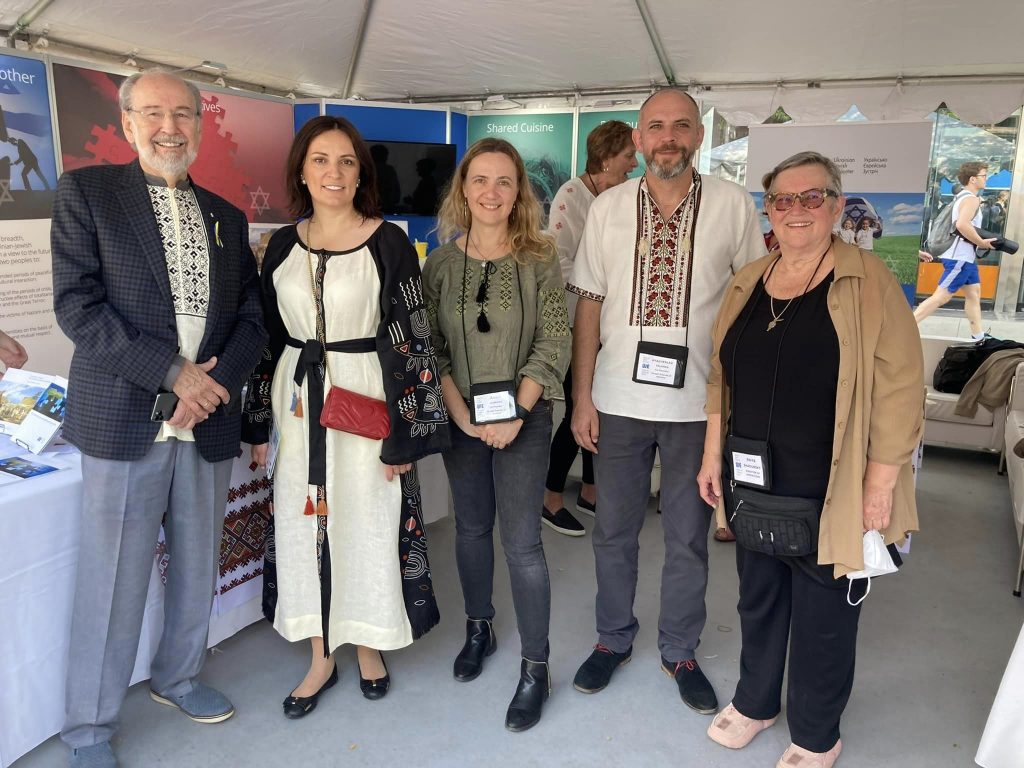 UJE this year was joined by Anna Zharova and Vyacheslav Feldman, co-founders of Israeli Friends of Ukraine (IFU), an Israel-based nonprofit organization working to support Ukraine since 2014. The two guests participated in the festival's opening ceremonies on the main stage, along with representatives from other countries who support Ukraine and politicians and celebrities. Past and current festival marshals asked Zharova and Feldman to assist in cutting the ribbon to officially open the festival, which attracted over 900,000 visitors over three days.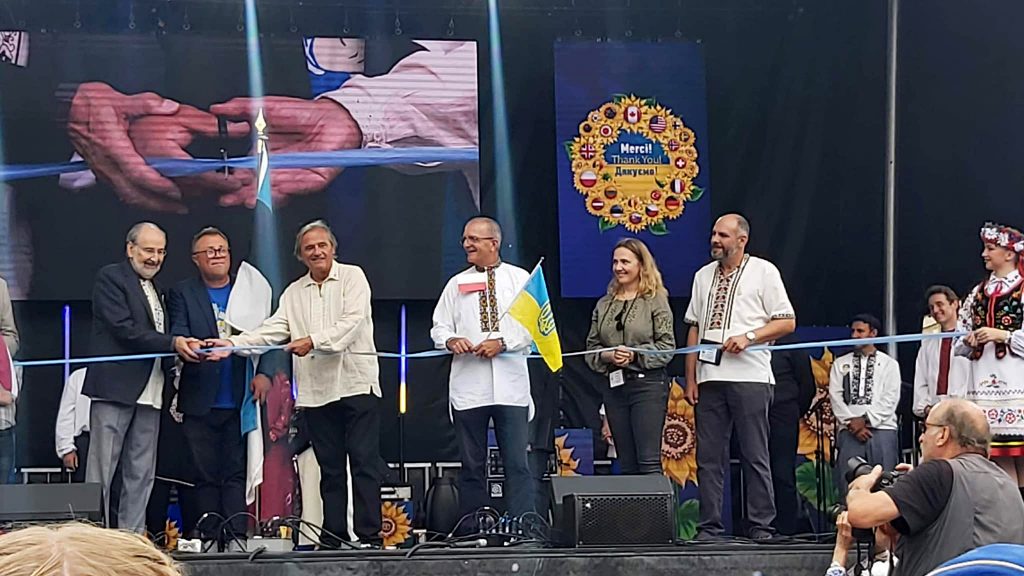 Ukrainian singer Yana Oleksandrivna Shemaeva, known professionally as Jerry Heil, headlined this year's festival. A wide array of singers and dancers representing Canada, Ukraine, Eastern European nations, plus several countries affected by war — prominently Georgia, Syria, and Columbia — also performed at the fair.
Photos courtesy of Natalia A. Feduschak and Israeli Friends of Ukraine.