Transcript: London's landmark discussion on Jews and new Ukraine
Posted In: Sponsored Projects, Other Programs, Special Projects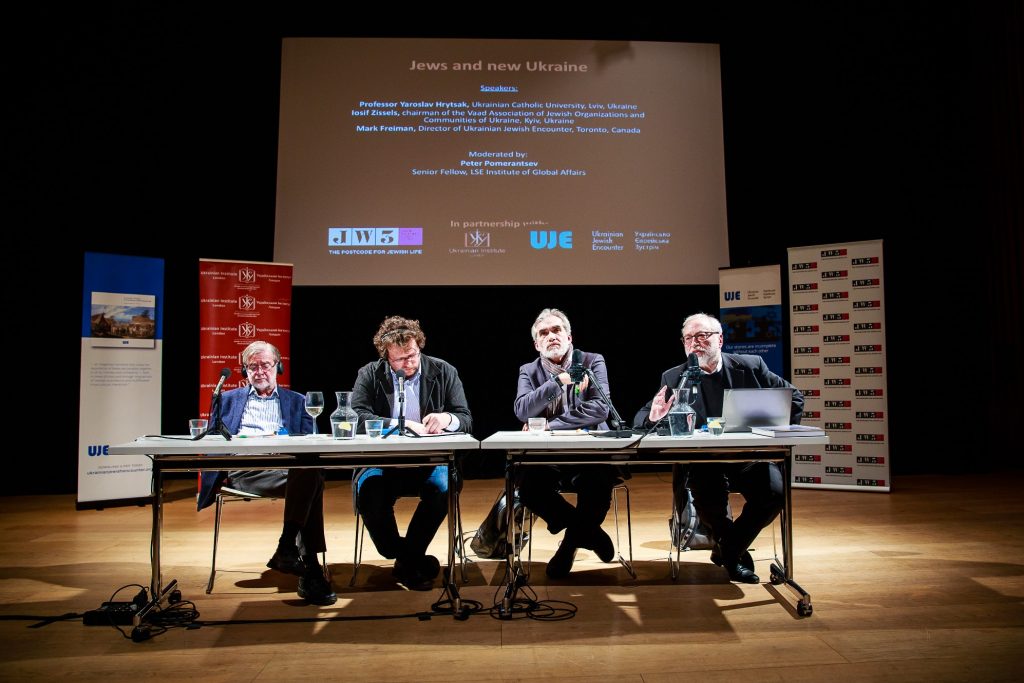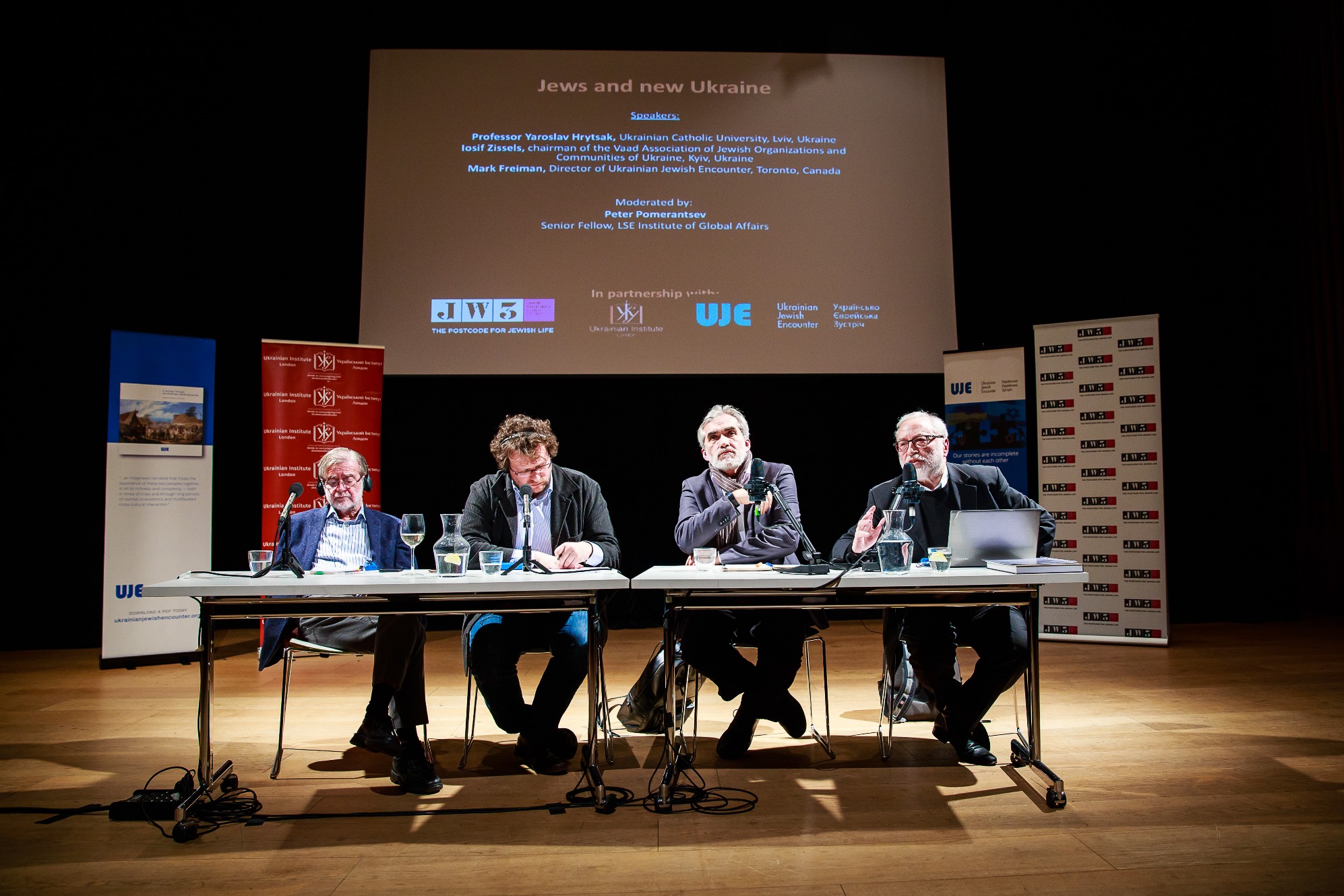 A milestone discussion "Jews and new Ukraine" took place in London on 29 January 2019.
Leading figures participated in the talk, which was moderated by Peter Pomerantev, the well-known British writer who is currently a senior fellow at the London School of Economics Institute of Global Affairs. Discussants were historian Yaroslav Hrytsak, one of Ukraine's leading public intellectuals who is a professor at Lviv's Ukrainian Catholic University; Iosif Zissels, the former Soviet dissident who is chairman of the Vaad Association of Jewish Organizations and Communities of Ukraine; and Mark Freiman, board member of the Ukrainian Jewish Encounter and former head of the Canadian Jewish Congress, offered their views on a wide-range of topics vis-a-vis Ukrainians and Jews, ranging from history to current affairs.
Click here for an English transcript of the event, which was held at the Jewish Community Centre JW3 and was supported by the Ukrainian Institute London and the Ukrainian Jewish Encounter.