UJE at the 2022 Ashkenaz Festival
Posted In: UJE Initiatives, A Journey through the Ukrainian-Jewish Encounter, Book Fairs/Festivals, Exhibits, Outreach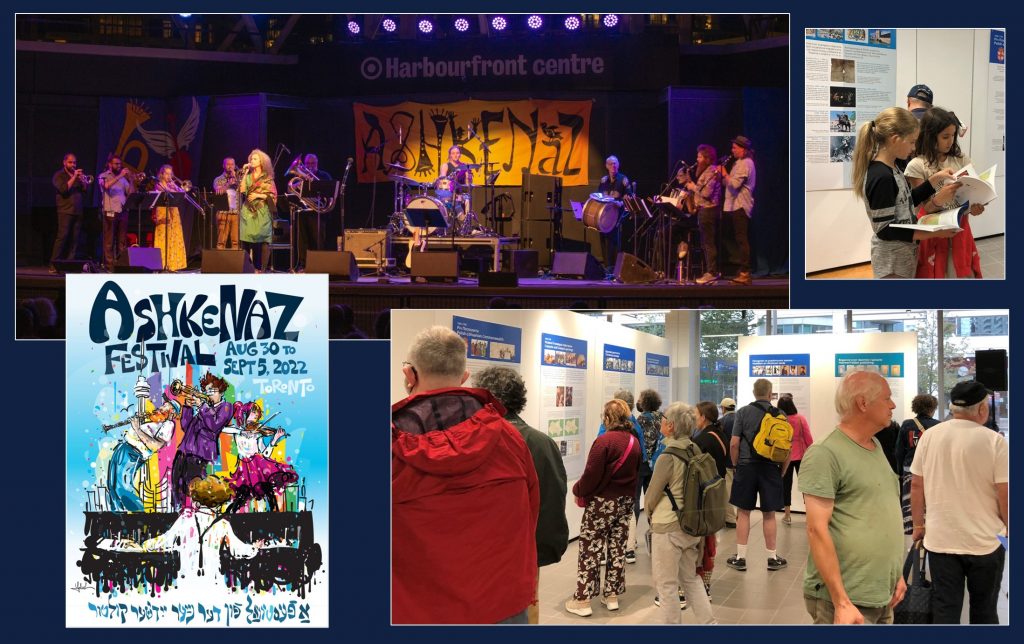 Toronto's Ashkenaz Festival is one of the world's largest and most prestigious showcases of Jewish music and culture. UJE co-presented two main events at this year's Festival, which took place 2-5 September.
The first was a Saturday night performance by Ukrainian Jewish All-Stars, a mega-band of singers and instrumentalists who celebrated and performed the rich Jewish music traditions of Ukraine. The concert included music from the repertoire of the Ukrainian family brass band Konsonans Retro and the legendary singer/songwriter and Yiddishist Arkady Gendler. The powerhouse ensemble featured vocalists Zhenya Lopatnik, Michael Alpert, Sveta Kundish and Socalled. Clarinetist Christian Dawid directed the ensemble, featuring Julian Selody on alto sax, Max Forster and Nizo Alimov on trumpets, Emily Ferrell and Nathan Dell-Vandenberg on trombones, Mark Rubin on tuba, and Lorie Wolf on percussion.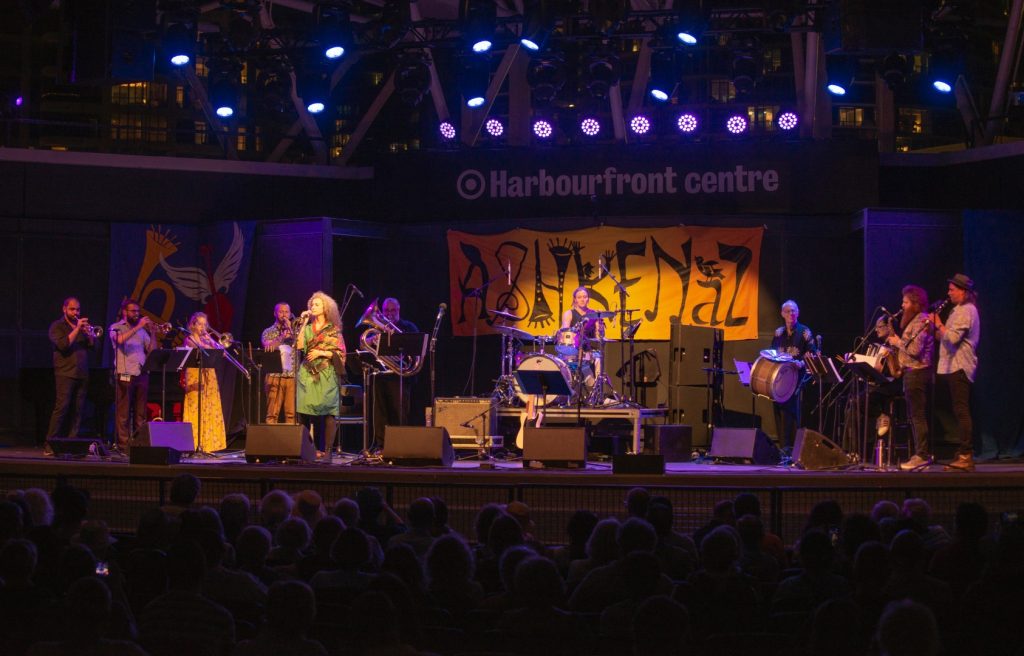 The second UJE/Ashkenaz event was a well-attended exhibition, A Journey Through the Ukrainian-Jewish Encounter from Antiquity to 1939, a modified version of an exhibition that had travelled to several cities in Ukraine in 2019. The exhibition explores the complex history of Jews and Ukrainians on Ukrainian lands over more than a millennium, living side by side and alongside other peoples, under a succession of political regimes. Their intertwined story is told through texts, maps, graphics, paintings, and photographs. The exhibition treats the challenging transformations experienced by the two stateless peoples during the "long nineteenth century" (1772-1914) — in the Russian Empire and under Austro-Hungarian rule. It also offers a glimpse into the multifaceted Ukrainian-Jewish experience from World War I through the 1930s under Soviet, Polish, Romanian, and Hungarian rule. A following phase of the exhibit, a work in progress, will bring the story through World War II and the postwar Soviet era to the present.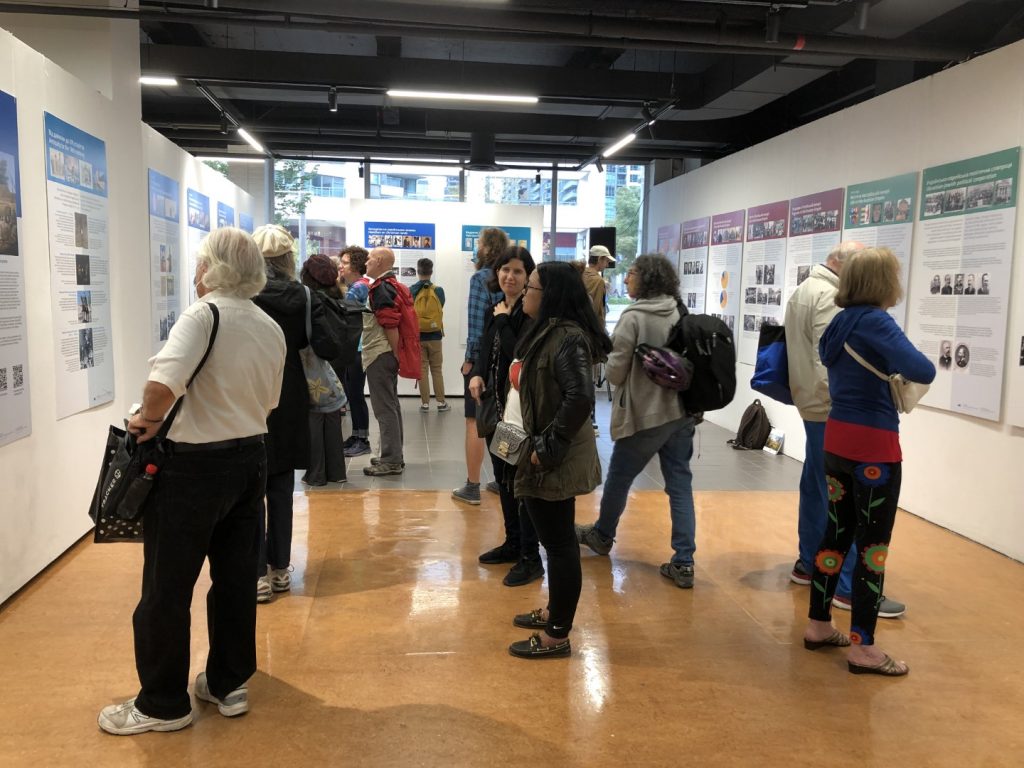 Since 1995, the biennial Ashkenaz Festival has been held at Harbourfront Centre, Toronto's premier venue for the presentation of world and folk culture and the meeting of diverse communities through the arts. Founded initially as a showcase for Klezmer music and Yiddish culture, the Ashkenaz Festival has evolved over the years into an eclectic showcase of global Jewish art and culture. The festival is offered 90% free to the public and attracts a multicultural audience of over 60,000. Though focused on music, Ashkenaz is a multidisciplinary festival, including dance, theatre, film, literary talks, visual arts, and children's programs.
Photos: Courtesy, Alti Rodal