UJE at the 5th Triennial All-Ukrainian Museum Festival in Dnipro
Posted In: UJE Initiatives, A Journey through the Ukrainian-Jewish Encounter, Exhibits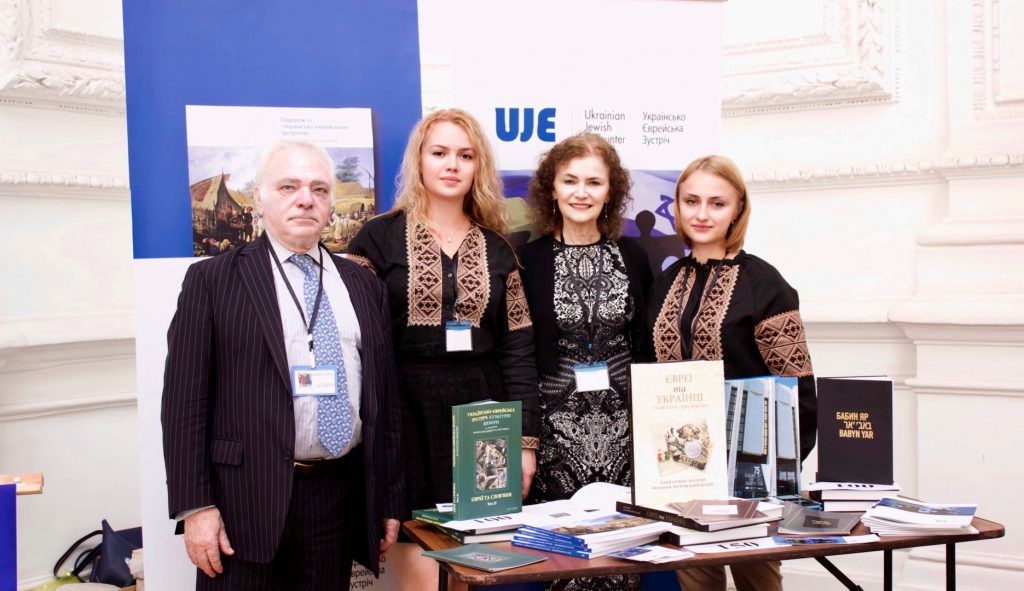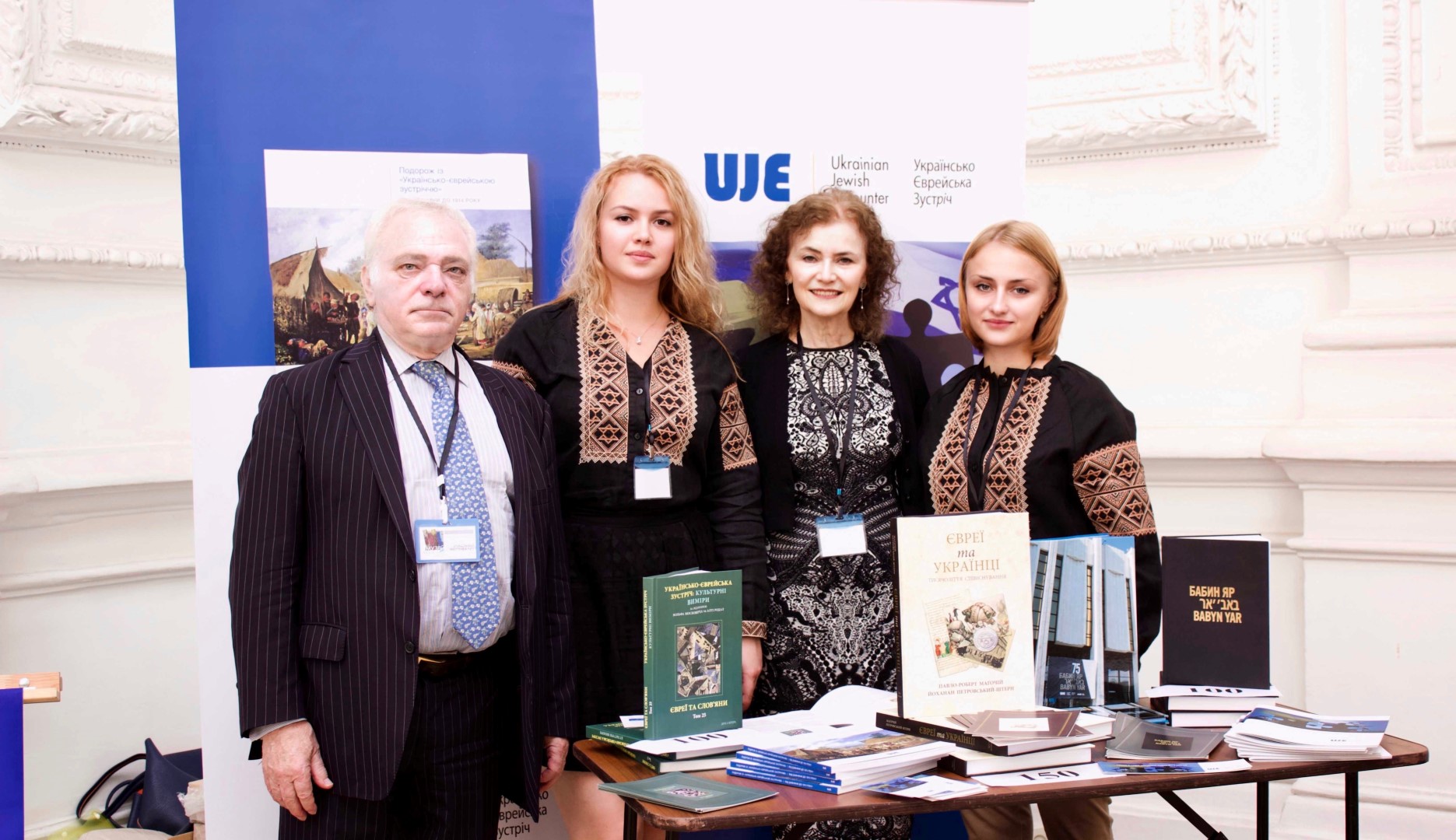 The Ukrainian-Jewish Encounter had a high-profile presence at the triennial Festival of Ukrainian Museums, which took place at the Dnipro National Historical Museum 18-24 September 2018. UJE's participation included a lively roundtable discussion, animated by UJE Co-Director Alti Rodal and UJE Board member Berel Rodal, the purpose of which was to explore the level of interest of Ukrainian museum directors in treating Ukrainian-Jewish history and heritage in their museums. UJE's presentation included sharing with the roundtable participants the results of exploratory meetings during the summer with directors of twelve regional museums in western and central Ukraine, and current plans for an exhibit at the Lviv Historical Museum in the spring and summer of 2019. Some sixty directors of museums from across Ukraine, public figures, students, and media evinced keen interest in mounting such exhibits in their regions and would welcome a UJE role in this regard.
UJE's booth at the Festival enabled participants and visitors to become better acquainted with UJE, and to obtain UJE-supported publications. Featured was the recently published book, authored by UJE Co-Director Alti Rodal, A Journey Through the Ukrainian-Jewish Encounter: from Antiquity to 1914, based on a much-praised exhibit that toured Canada in 2015. This book was entered in the festival contest for museum exhibit catalogues and was awarded First Prize. The award was received on behalf of UJE by Vladislav Hrynevych Jr, manager of UJE's Ukraine office, at the festival's awards ceremony and closing reception on 24 September 2018.
Videos and photos of UJE's participation in the Festival may be viewed below.
5th Triennial All-Ukrainian Museum Festival, 20 September 2018, Dnipro, Ukraine (English and Ukrainian)
5th Triennial All-Ukrainian Museum Festival, 20 September 2018, Dnipro, Ukraine (Short).
Text and video: Ukrainian Jewish Encounter