UJE awards winners in the Jewish Heritage category of the Wiki Loves Monuments competition
Posted In: Sponsored Projects, Other Programs, Special Projects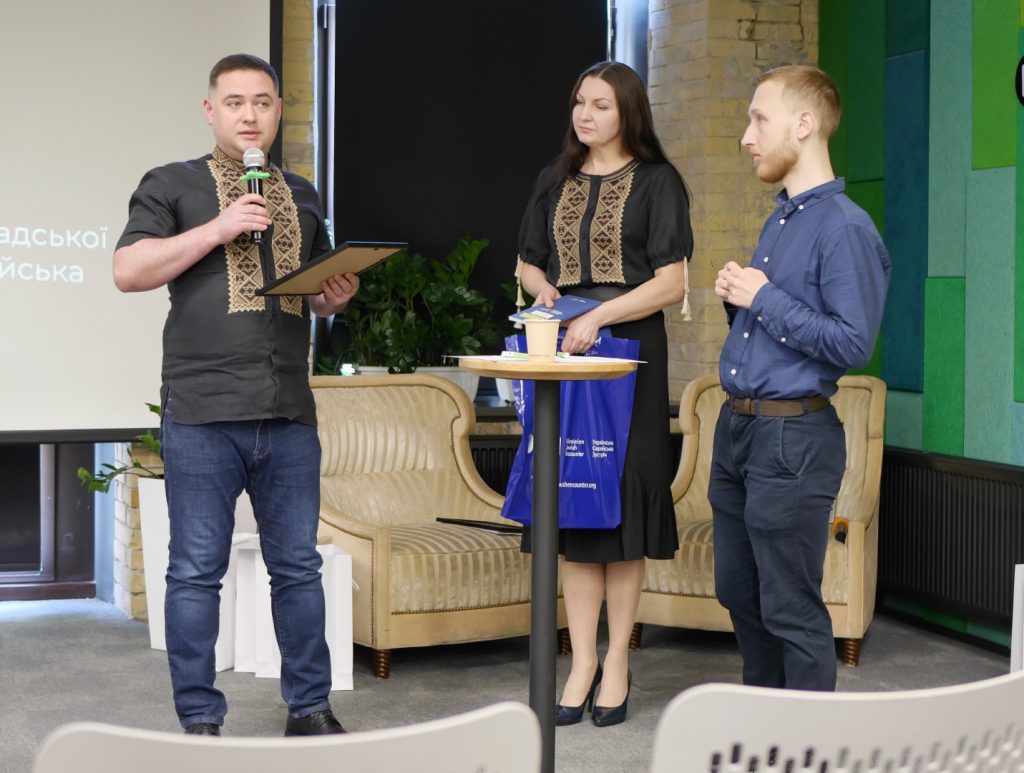 For the fifth year in a row, the Ukrainian Jewish Encounter (UJE) has partnered with Wiki Loves Monuments, an international photography competition. This contest is aimed at collecting photos of cultural heritage sites worldwide and uploading them to Wikimedia Commons to be used as illustrations in Wikipedia, the free online encyclopedia that millions of people around the world visit every day. The Jewish Heritage category was introduced as part of Wiki Loves Monuments to draw attention to immovable monuments of Jewish cultural heritage in Ukraine.
The solemn awarding ceremony was held in Osvitoria Hub, a historical building in downtown Kyiv on Kniaziv Ostrozkykh Street. About 30 participants joined the event offline and more than 10 online.
In his opening speech, Vladyslav Hrynevych, Jr., regional manager of UJE's office in Ukraine, thanked the organizers and participants of the photo competition for the great work done, emphasized the importance of continuing such contests, and spoke about UJE's activities in Ukraine. He then presented the winners with certificates and sets of books published with UJE support.
Marianna Bychkova won the first prize in the Jewish Heritage category for 2022 with her photo of the Uzhhorod Synagogue. The second place went to Yevhenia Nikulina for her shot of the interior of Simkha Lieberman's mansion in Kyiv. Vadym Posternak took the third prize with his photograph of a matzevah from the Jewish cemetery in Medzhybizh. The winners of the 2021 edition of the Jewish Heritage competition were also awarded at this ceremony, as this could not be done in due time because of the full-scale invasion of Russian troops into the territory of Ukraine.
The works of the winners and more information about the Jewish Heritage 2022 nomination and its jury are available here.
Vladyslav Hrynevych, Jr.,
Regional manager,
UJE, Ukraine.