UJE-supported book wins award in Lviv
Posted In: Book Fairs/Festivals, Publications, Sponsored Projects, Outreach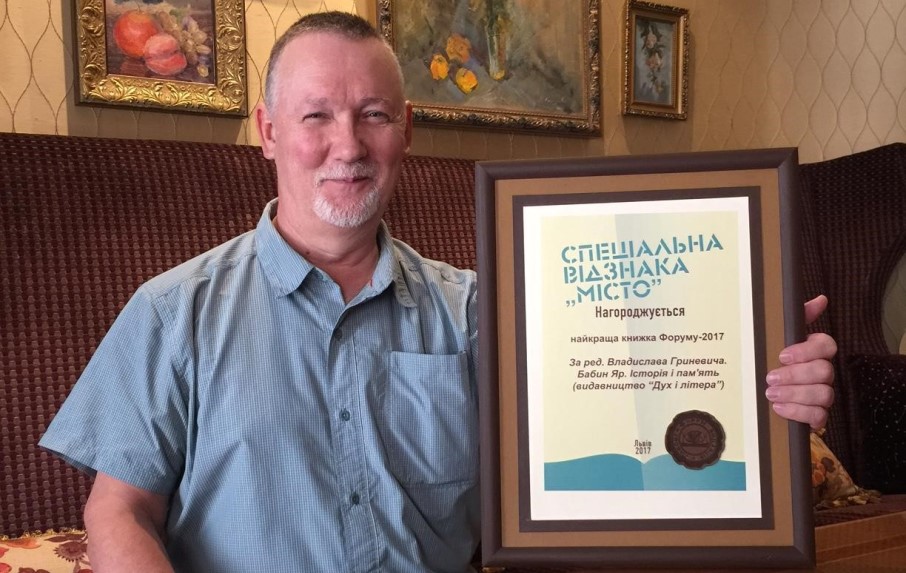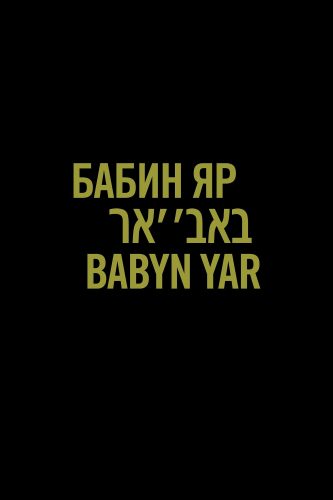 Baby Yar: History and Memory was named one of the best books of the Lviv Book Forum at a ceremony that took place at the city's famed opera house on 14 September 2017.
"We are very grateful for this award because it was an acknowledgement of our work," said Vladislav Hrynevych, Sr., a co-editor of the book. "It also shows the maturity of Ukrainian society, which picked a book about the Holocaust for an award."
Babyn Yar, a ravine outside Kyiv, witnessed one of the greatest single crimes of the Second World War when on 29-30 September 1941 nearly thirty-four thousand Jews were murdered at the ravine. Over the next several years tens of thousands more Jews, as well as members of other communities, including Roma, Communists, POWs, Ukrainian nationalists, and mentally ill patients were also killed there.
The award-winning volume is a collection of monographs by a group of internationally-renowned scholars who discuss the treatment of Babyn Yar in culture, music, and the arts from Stalinist times to the present. Beyond the detailed and harrowing accounts of what took place in Kyiv in late September 1941, the essays in the volume underline the importance of preserving Babyn Yar as a symbol of the Holocaust and other tragedies of the twentieth century.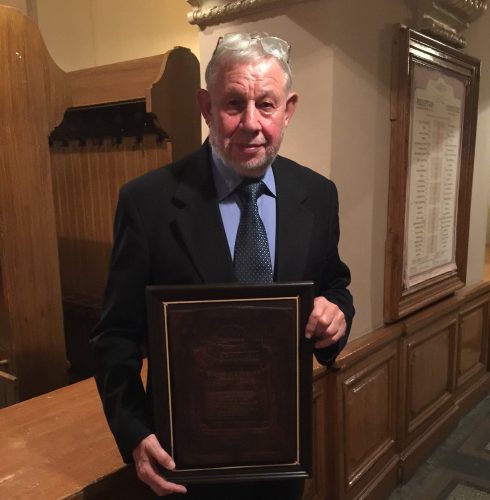 The book was published last year as part of a program supported by the Ukrainian Jewish Encounter to commemorate the 75th anniversary of Babyn Yar. It was edited by Hrynevych, the leading scholar at Ukraine's Kuras Institute for Political and Ethnic Studies in Kyiv, and Paul Robert Magocsi, chair of Ukrainian Studies at the University of Toronto.
Published by Ukraine's Dukh i Litera, the book was supported by the UJE in both the Ukrainian and English languages.
This is the third award in as many years that a book supported by the UJE has received an award at the fair. Last year Jews and Ukrainians: A Millennium of Co-Existence, co-authored by Magocsi and Yohanan Petrovsky-Shtern, received a special recognition from the book fair's president, Oleksandra Koval. In 2015, a Yiddish-Ukrainian dictionary by the philologist Dmytro Tyshchenko was also named one of the best books of the fair.
Separately at the ceremony, Jerusalem-based translator Victor Radutsky was recognized for his Ukrainian-language translations of Israeli writer Amos Oz, whose family hails from Ukraine, and his immense contribution to Ukrainian-Israeli cultural cooperation.
His appearance was made possible at the fair by the UJE.
The English-language version of Babyn Yar: History and Memory is available on Amazon, while the Ukrainian-language edition can be purchased on the Dukh i Litera site.