Ukraine's new literary prize for writers and publishers worth up to 6,500 EUR
Posted In: 'Encounter' Literary Prize, UJE Initiatives, Hromadske Radio, Sponsored Projects, Audio/Visual Media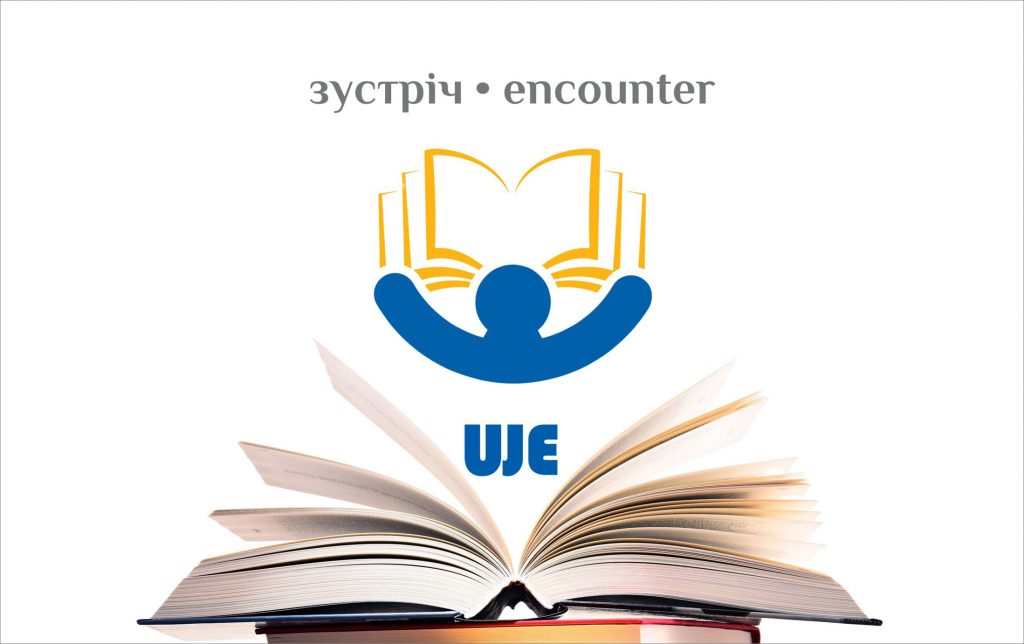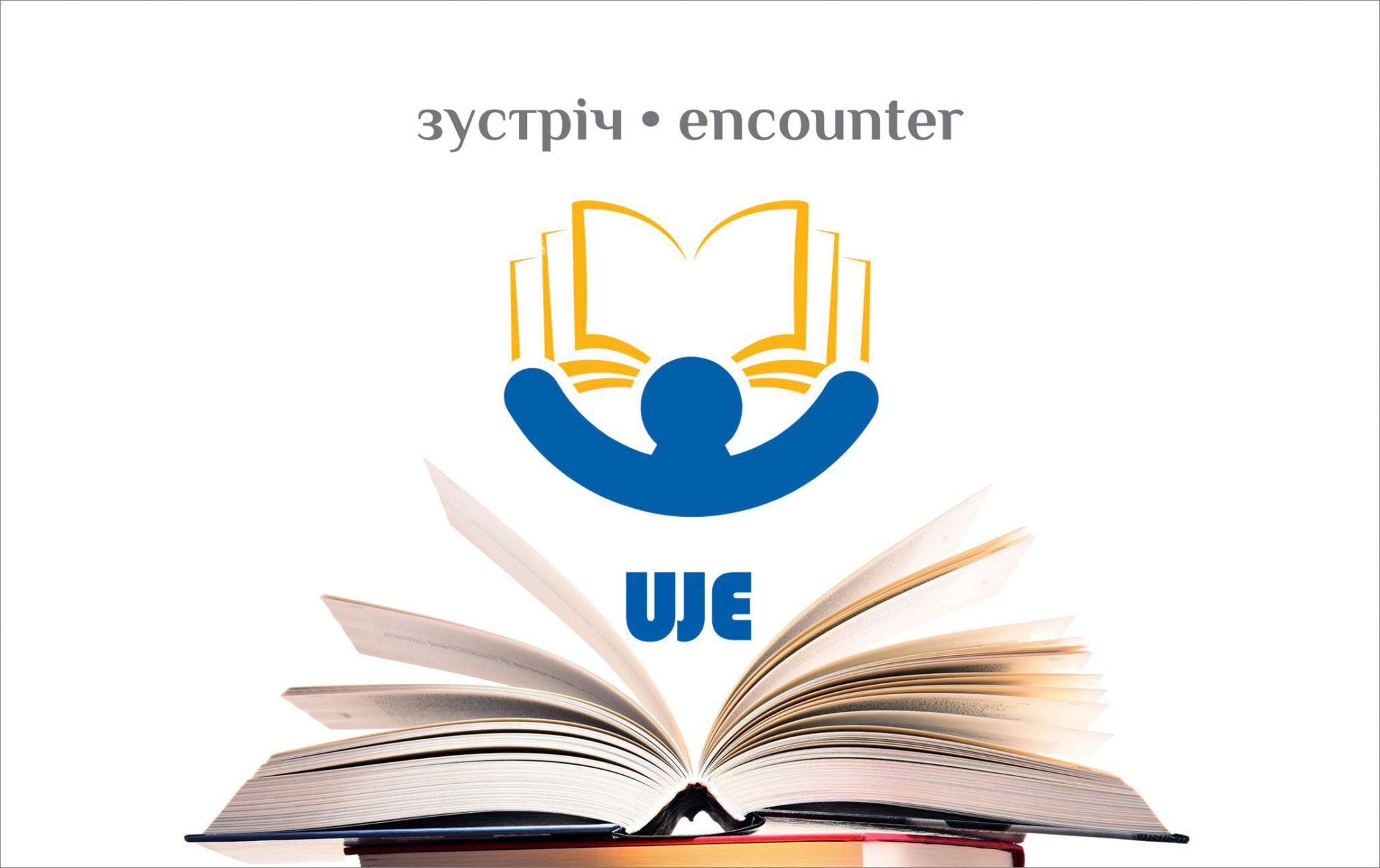 Today we are talking about a new prize that was unveiled in December 2019: "Encounter: The Ukrainian-Jewish Literary Prize." It is sponsored by the Canadian philanthropic fund Ukrainian Jewish Encounter, which supports this podcast featured on Hromadske Radio.
Iryna Slavinska: In order to become better familiar with this forthcoming literary award, we had a conversation with Natalia Feduschak, Director of Communications of the Ukrainian Jewish Encounter. At the start of our conversation, I asked her to provide a few more details about the ideas underpinning this award.
Natalia Feduschak: The idea behind this award was considered and worked on for several years. The fundamental idea first was how can we recognize those authors who work in some manner with Ukrainian and Jewish themes? We know that Ukraine is a multinational state. Ukrainian-Jewish questions are very important in the history of Ukraine. Book prizes are now very widespread. Why then not have a focused prize in Ukraine? The Board [of Directors] of the Ukrainian Jewish Encounter supported the idea, and now we have a new literary prize.
Iryna Slavinska: What are the formal requirements for submitting texts and competing for the prize in September 2020? What kinds of books are being accepted for consideration?
Natalia Feduschak: This will be an annual award. In order to maintain a balance, we decided that one year we will be examining literature, and the following year—non-fiction. The literature competition opens in 2020. By literature, we mean prose, poetry, and drama. Non-fiction includes history, biography, memoirs, journalistic works, and essays.
This year we are looking at books that came out in 2017–2019. We announced the prize on 20 December [2019], and people are writing to us already. Books are being sent to our office, and they will be evaluated by the jury. Initially a committee [of three individuals, ed.] will determine whether the books meet all the criteria. This year, evaluations will be done by two jury members from Ukraine and one from North America. They will have the final say. My role is to provide support where and when it is needed. We want the award to be independent.
Iryna Slavinska: Do we know who the jury members will be? The Encounter Prize was created by the philanthropic fund Ukrainian Jewish Encounter, with the support of Lviv BookForum Lviv the Ukrainian Book Institute. Does this mean the jury will consist of representatives of these organizations?
Natalia Feduschak: People become jury members depending on their professional level. We will be discussing who they should be. But it is not mandatory that they be representatives of these particular organizations. First of all, the jury members must be genuine professionals. For me, it is very important that the jury be open and independent. For us, professionalism is the highest criterion.
Iryna Slavinska: It would be good if you could say a couple of words about the material component of the award.
Natalia Feduschak: The prize is valued at 6,500 euros: 4,000 euros for the author, 2,000 euros for the publisher. There will also be two incentive awards valued at 250 euros each. When we were considering the kind of prize it should be, it became clear that we have to support not just writers but publishers as well. We hope that this will spur them into publishing more books that address the Ukrainian-Jewish dialogue.
Iryna Slavinska: In this first year of the award's existence, applications are being accepted from 16 January to 16 March 2020. The jury will then have quite some time to reach a decision. The Encounter Prize will probably be awarded during Lviv BookForum?
Natalia Feduschak: Yes. We have been collaborating with Lviv BookForum for a long time. For us, this is a natural partnership.
Iryna Slavinska: How did the idea come about to celebrate works exploring Ukrainian-Jewish themes?
Natalia Feduschak: These are two peoples that have coexisted on the territory of Ukraine for over a thousand years; two indigenous peoples whose cooperation was always important to Ukraine's development. For us, recognizing this cooperation, these encounters, and this dialogue is an organic step. We are a quite narrowly-focused organization, and our priority is these two peoples. So accenting this cooperation is a rather organic decision.
During this first year, we will see what books we receive and the kind of literature that exists on this topic. Then, if necessary, we will make corrections. But it is very important that we talk about our peoples. There have been many wonderful moments in Ukrainian-Jewish relations. There have also been difficult years that left consequences. We are also looking at a new country that is examining its history and literature with fresh eyes.
Iryna Slavinska: This is a very interesting condition of the award: "Works submitted for consideration should depict entirely or partially a certain aspect of the Ukrainian-Jewish dialogue; for example, through the characters of a story, etc." Does this include quite a broad spectrum of texts?
Natalia Feduschak: Quite broad, yes. This is a new award, so we don't know what books will be submitted. The idea is to have quite a broad spectrum straightaway, so as not to limit authors too much. They can be stories with beautiful characters, which will offer an understanding of the Ukrainian-Jewish dialogue. You can write a history of the Second World War, which raises very painful questions. It is also interesting to see how Ukrainians look at Jewish culture and history; at modern-day Israel.
Iryna Slavinska: Another question worth asking: In what language should the books that can compete for this literary prize be written? Are we talking first and foremost about literature written in Ukrainian?
Natalia Feduschak: Yes. For us, it is important to support literature written in Ukrainian. The books have to have been published in Ukraine.  Preference is given to Ukrainian-language literature, but we will also be looking at books translated from other languages into Ukrainian.
A person's citizenship is of no importance. Authors living outside Ukraine but who are published in Ukraine can apply. We were asked if we'll be accepting books that are published in Hebrew or English. But it is very difficult to form a jury that will be evaluating books written in several different languages. Of course, it is very important to avoid discrimination. I understand that there are authors in Ukraine who write in Russian. There was a big discussion about this. Still, we must understand that Ukrainian is the state language of Ukraine.
Iryna Slavinska: Is this award strategic and aimed at stimulating the publication of a larger quantity of literature devoted to Ukrainian-Jewish topics or at demonstrating that there is a lot of this kind of literature?
Natalia Feduschak: I think it's both. We want to support what exists, but we would also like it if authors and publishers looked a bit more broadly at this question. For me, this is quite an interesting phenomenon, because I am above all an English-speaking person. I read in Ukrainian, this is not a problem for me, but it is much easier for me to read in English.
When I go to bookstores, sometimes I see translations of books in Ukraine into the Ukrainian language and that's wonderful. It is also nice to see more original, Ukrainian-language books. It would be good to go to an English store and see the works of a particular Ukrainian author in the English language.
Iryna Slavinska: It's no secret that Ukrainian-Jewish topics are presented in a negative key; for example, featuring the language of hate. Obviously, there is a similar challenge when it comes to an announcement about a literary prize that will also work with Ukrainian-Jewish topics. It is possible that you may be sent not very tolerant texts and books. Do you have a plan and an understanding of how you will work with such content?
Natalia Feduschak: We will not be looking at books that contain the language of hate. As regards Ukrainian-Jewish topics, it is very important to approach the question delicately and tolerantly. In the meantime, we will take a look at the books that we receive, but I hope that publishers will also be thinking about what they are sending and what they are publishing.
Iryna Slavinska: When can we expect to see the publication of the long and shortlists?
Natalia Feduschak: The long list will be ready four months before the prize is awarded, and the shortlist will be announced one month before the prize is awarded.
This program is created with the support of the Canadian philanthropic fund Ukrainian Jewish Encounter.
Originally appeared in Ukrainian (Hromadske Radio podcast) here.
Translated from the Ukrainian by Marta D. Olynyk.
Edited by Peter Bejger.