Ukrainian writer Vasyl Makhno reads his poetry in Tel Aviv and Haifa
Posted In: 'Encounter' Literary Prize, UJE Initiatives, Literature, Culture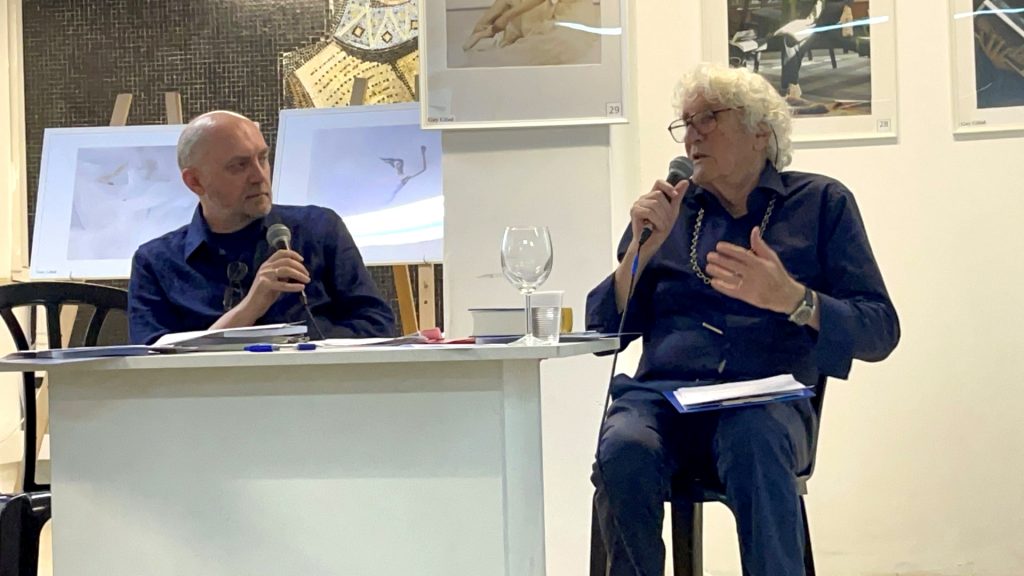 Ukrainian writer Vasyl Makhno traveled to Israel between 23 June-2 July 2023 to discuss the intersection of Ukrainian and Jewish literature and culture in Ukraine and abroad. His presentations before Ukrainian-, English- and Hebrew-language audiences were met with widespread enthusiasm and praise. In the coming weeks, we will post videos of Makhno's presentations and discussions. Makhno presented for the first time in Israel a selection of his Ukrainian-language poetry translated into Hebrew in a volume titled Parshanut Pratit Lahistoria (Personal Interpretation of History).
The book's publication was supported by the Ukrainian Jewish Encounter.
The first video is from an event held in cooperation with our friends at the Hebrew Writers Union on 26 June 2023. Moderated by the Israeli writer, satirist, and journalist Meir Ouziel, the event included poetry readings by Makhno and several of Israel's leading poets. The event was held in English with readings in Hebrew and Ukrainian.
Vasyl Makhno with Meir Ouziel and Israeli poets, Hebrew Writer's Union, Tel Aviv, 26 June 2023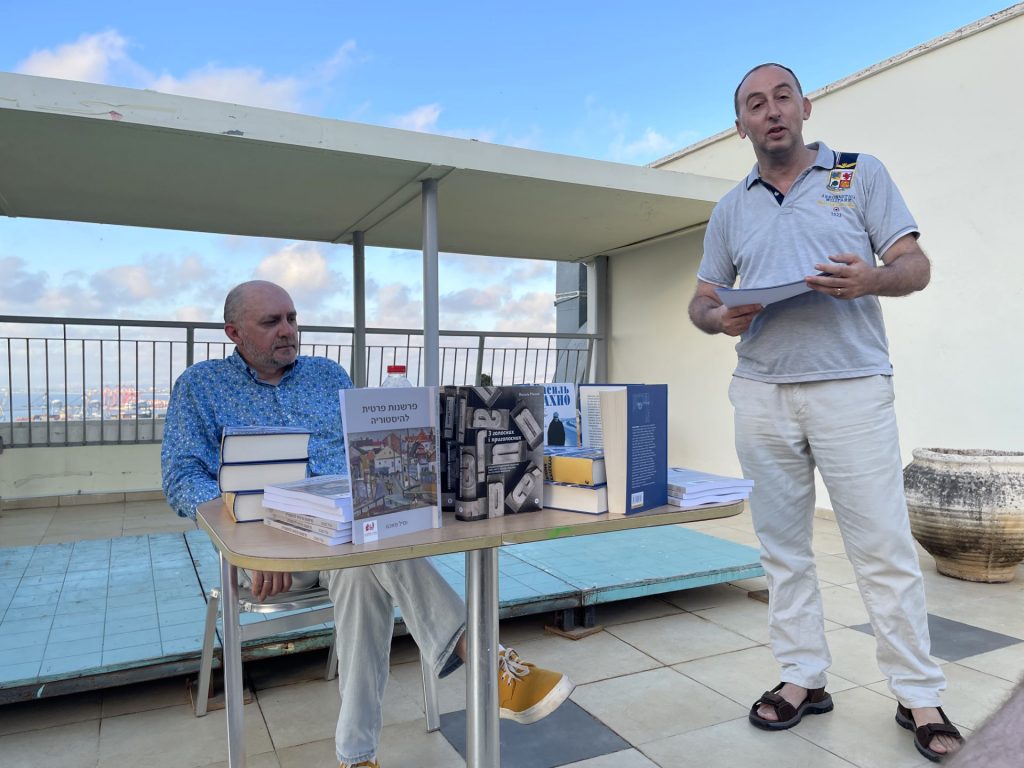 The second video is of an evening of Ukrainian-language poetry and prose with Makhno on 25 June 2023, held on the scenic rooftop of Haifa's Matnas Hadar. The presentation was held in conjunction with Haifa's Ukrainian Salon Language Club and the NGO Israeli Friends of Ukraine, with an introduction by UJE's colleague in Israel, Shimon Briman.
Literary and poetry evening with Vasyl Makhno, Matnas Hadar, Haifa, 25 June 2023
Vasyl Makhno is a Ukrainian poet, prose writer, and essayist who has been living in New York since 2000. He is the author of fourteen collections of poetry and most recently the book of selected poems One Sail House (2021). He has also published a book of short stories, The House in Baiting Hollow (2015), a novel, The Eternal Calendar (2019), and five books of essays. Makhno's works have been widely translated and published in Israel, the United States, and throughout Europe. He is the recipient of many prizes, including "Encounter: The Ukrainian-Jewish Literary Prize" (2020) for his Ukrainian-language book The Eternal Calendar.