Volyn: A Ukrainian student researches the Holocaust in her village
Posted In: The Holocaust in Ukraine, History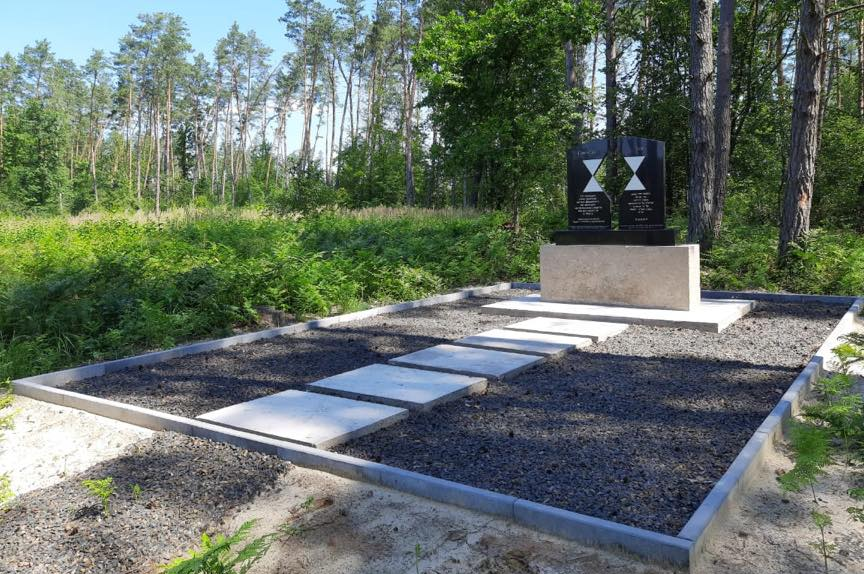 In July 2020 alone, a group of activists in Rivne oblast led by Hryhorii Arshynov from Ostroh installed four new monuments at the sites of mass shootings of Jews during the Holocaust. The dedicated group is composed of Jews and Ukrainians. This issue is understandably of interest to Maxim Khorev, a Jewish veteran of the Anti-Terrorist Operation [the Ukrainian-Russian war in the Donbas]. But why has this topic become important to local Ukrainians?
To investigate this further, I spoke with Kateryna Kryvko, a third-year student at Ostroh Academy. She is a student in the Department of Romance and Germanic philology, but her research on the history of the Holocaust has become her second, informal, specialization.
Kryvko is helping Arshynov on a project aimed at perpetuating the memory of the Jews of her native village of Derazhne in the Kostopil raion of Rivne oblast.
In an interview with the Ukrainian Jewish Encounter, Kryvko recounted that a derelict cemetery in her village sparked her interest in this topic. She had always been troubled by the fact that in the wintertime, children used the cemetery for sledding, and during the warmer seasons, people calmly picnicked in this place, knowing full well that it was a Jewish cemetery.
"It was painful for me to realize that the peace of the departed was violated by an ignorance of history on the part of people who had lived here their entire lives," she said.
When Kateryna was in the senior class of her local school, she began photographing Jewish matzevahs (tombstones) and publishing them on social media, in the hope that someone would help clean up this cemetery.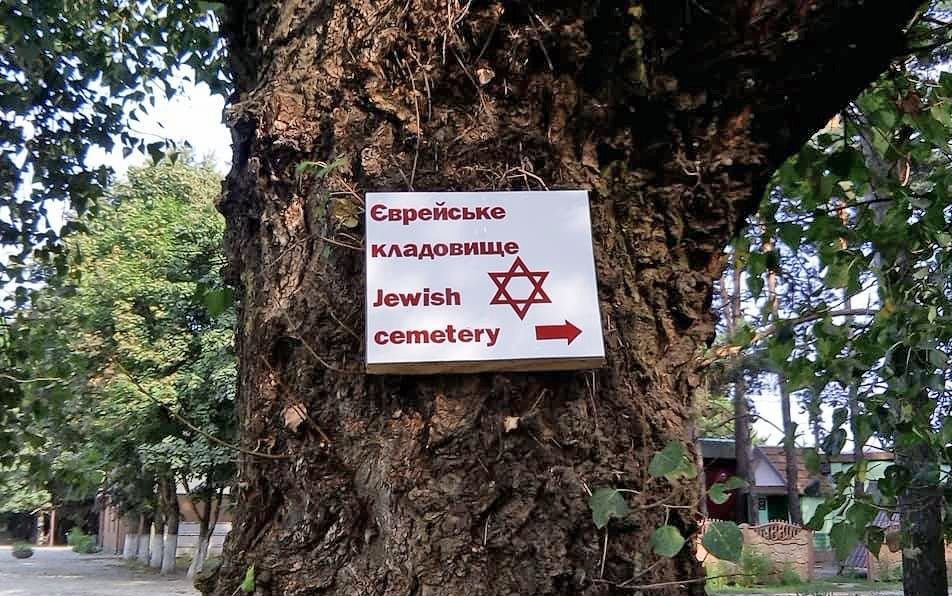 She discovered matzevahs in the yard of a house belonging to friends of her parents and found a fragment of a matzevah inscribed in Hebrew from the foundation of an old building.
"My father brought the matzevah to the cemetery. My mother was telling her acquaintances about my undertaking, and as a result, we came across more Jewish stories. My parents' faith in me always motivates me not to give up," Kryvko said.
The next stage was to collect information about the Jewish history of Derazhne and to find people whose ancestors had lived here. The idea to write a scholarly work on this topic arose spontaneously. The young woman discovered the competition "The History and Lessons of the Holocaust" from Dr. Anatoly Podolsky, the head of the Ukrainian Center for Holocaust Studies.
Her participation in this competition provided valuable experience and an opportunity to learn more about other stories from that bloody era. When she was writing her study, she was able to locate Phyllis Grossman, a descendant of a native of Derazhne who had been there on a previous visit, when she was researching her family history.
Kryvko is completing her research work, adding more new stories and reminiscences of people who once lived there. She is receiving assistance from Grossman, Dori Kokh, Haim Shalev, and Ilan Troen, and collecting a lot of information about Derazhne from Yad Vashem.
"Right now, I am trying to gather as much data as possible, so that I can present an honest history of the village," the student noted.
Kryvko made a video recording of the reminiscences of several Holocaust witnesses in Derazhne.
"The first thing that I always heard about was the friendship that existed among Ukrainians, Jews, and Poles. They always helped each other, they shared food and articles; they worked together. Everyone lived in peace and harmony," she said.
According to Kryvko's data, when the ghetto was created in Derazhne, many Ukrainians secretly brought food and water to the Jews, even though they were forbidden to do so under threat of death. Unfortunately, there is no extant information about those who hid Jews in their homes. However, this is a proven fact, because a local female resident showed a photograph of two Jewish children who were sent to their relatives in Vinnytsia oblast after the war.
"During the interview, all the eyewitnesses from those years had tears in their eyes when they spoke about the Jews being shot. To this day, they remember the sounds of submachine guns firing bursts, and they recall how frightened they were and how terribly sorry they were for the innocent people," Kryvko recounted.
Kryvko is convinced that Hryhorii Arshynov's contribution to the preservation of Jewish history and the memory of the Holocaust in Volyn is simply incalculable.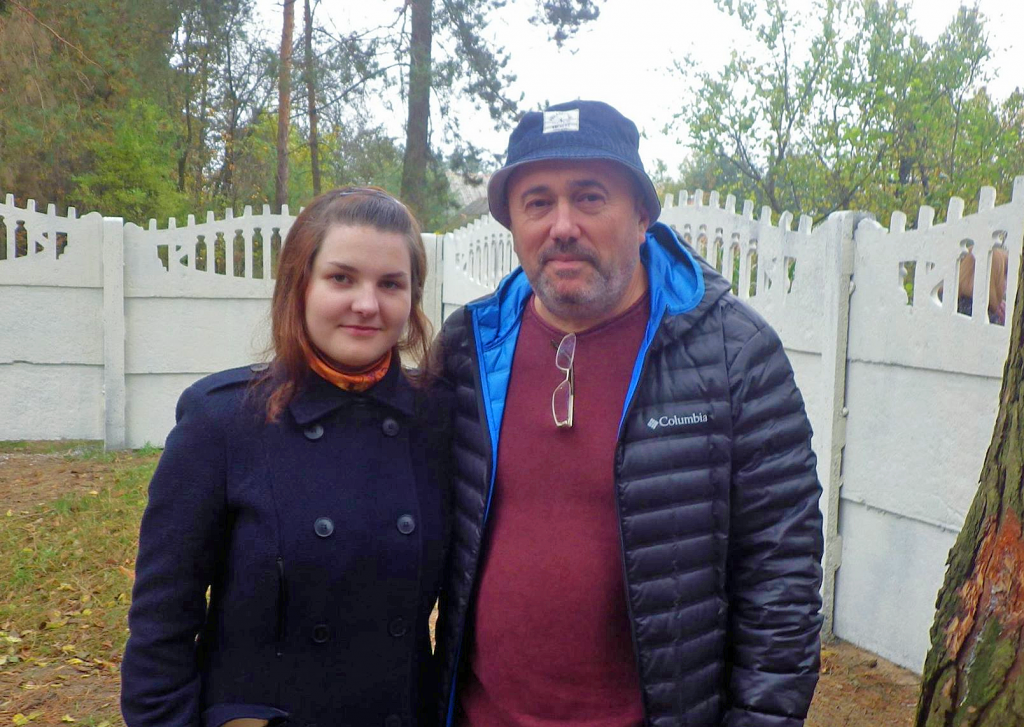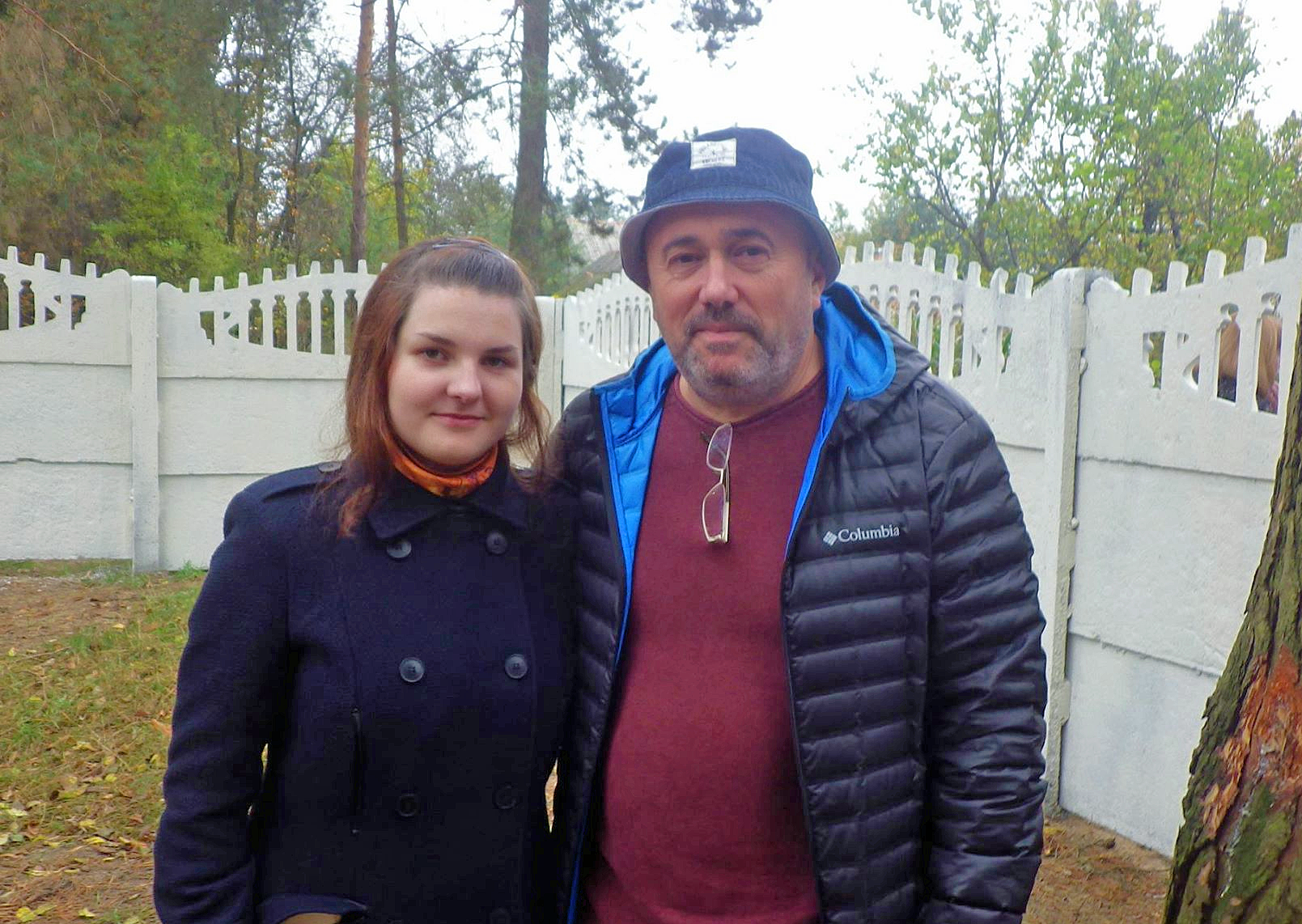 Today we know that 1,868 Jews from the Derazhne ghetto and surrounding villages were killed. According to the Encyclopedia of Camps and Ghettos, the German gendarmerie and Ukrainian police later captured and shot 152 fugitives from the ghetto.
"It is terrible to realize that these events took place only eighty years ago. After all, it's really not so long ago. But the main thing is to remember this and never allow the recurrence of such a horrible and absolutely anti-human story. No matter what your nationality or religion, the most important thing is to remain human in any situation," Kryvko emphasized.
The article about Derazhne in the Ukrainian Wikipedia does not mention a single word about Jews in the history of the village, nor is there any mention of the Holocaust. Perhaps in the future, Kateryna Kryvko will write the true history of her village and talk about the Jewish neighbors who were killed.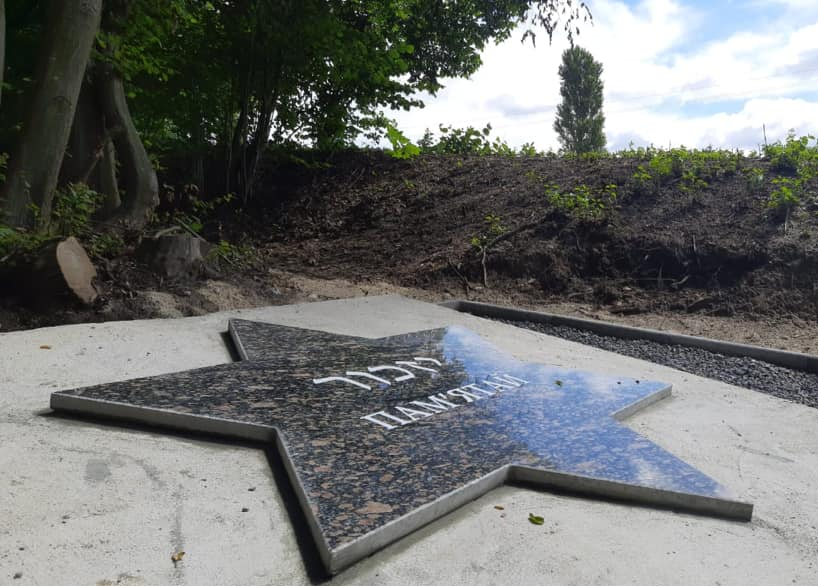 Text: Shimon Briman (Israel)
Photos: Kateryna Kryvko and Hryhorii Arshynov (Ukraine).
Translated from the Ukrainian by Marta D. Olynyk.
Edited by Peter Bejger.