When Tel Aviv resembled a real Ukrainian city
Posted In: Israeli Friends of Ukraine, Sponsored Projects, Other Programs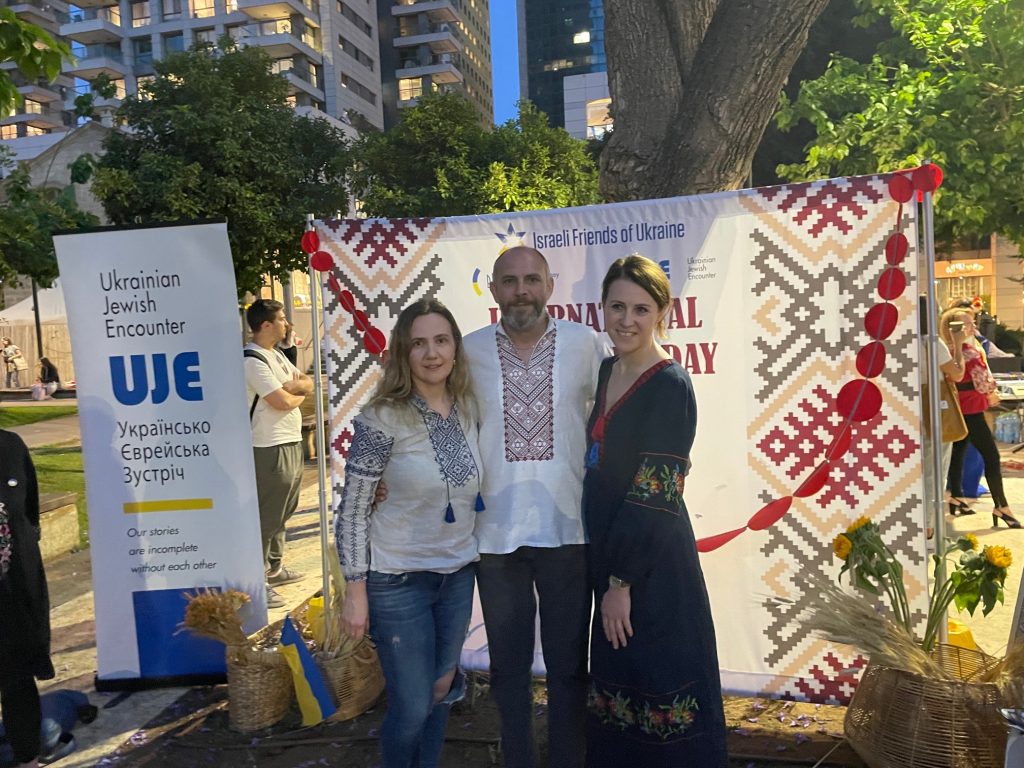 The streets of Sarona have never looked as colorful as they did on 18 May 2023. That day several hundred Israelis from various cities in Israel came together in a park in the Sarona neighborhood of Tel Aviv to take part in a festive happening to mark International Vyshyvanka Day.
The event was organized by the Israeli Friends of Ukraine (IFU), the Embassy of Ukraine in Israel, and the Canadian charitable organization Ukrainian Jewish Encounter.
According to the organizers, it is very important to acquaint Israel with the Ukrainian culture. Many Hebrew-speaking passersby took an interest in the event and purchased vyshyvankas.
The IFU's co-founder Anna Zharova explained: "Vyshyvanka Day in Sarona was an experiment of ours, and judging by the feedback, we can say that it was very successful. In Israel, soirées devoted to Ukrainian literature and music, as well as photo and art exhibitions, have been held for many years, but these events have always remained inside the closed community circle. We want to expand the Ukrainian space in Israel, popularize Ukrainian culture, and acquaint Israelis with Ukraine."
IFU co-founder Vyacheslav Feldman added: "On International Vyshyvanka Day, Sarona in Tel Aviv looked like a real Ukrainian city on a holiday. Lots of people in colorful vyshyvankas came together to acquaint Israelis with Ukrainian national dress, spend time with their supporters, dance, buy something interesting, and, most importantly, to help collect funds for tactical medicine. A big thank you to our volunteers, who put their heart and soul into organizing this event."
During the vyshyvanka festivity in Tel Aviv, 26,000 shekels (7,000 USD) were collected. The funds will be used to purchase tactical medicine for the Armed Forces of Ukraine.
Text: Shimon Briman (Israel).
Photo: Official Facebook page of Israeli Friends of Ukraine
Translated from the Ukrainian by Marta D. Olynyk.