Why this young American Jew supports Ukraine
Posted In: Diverse Voices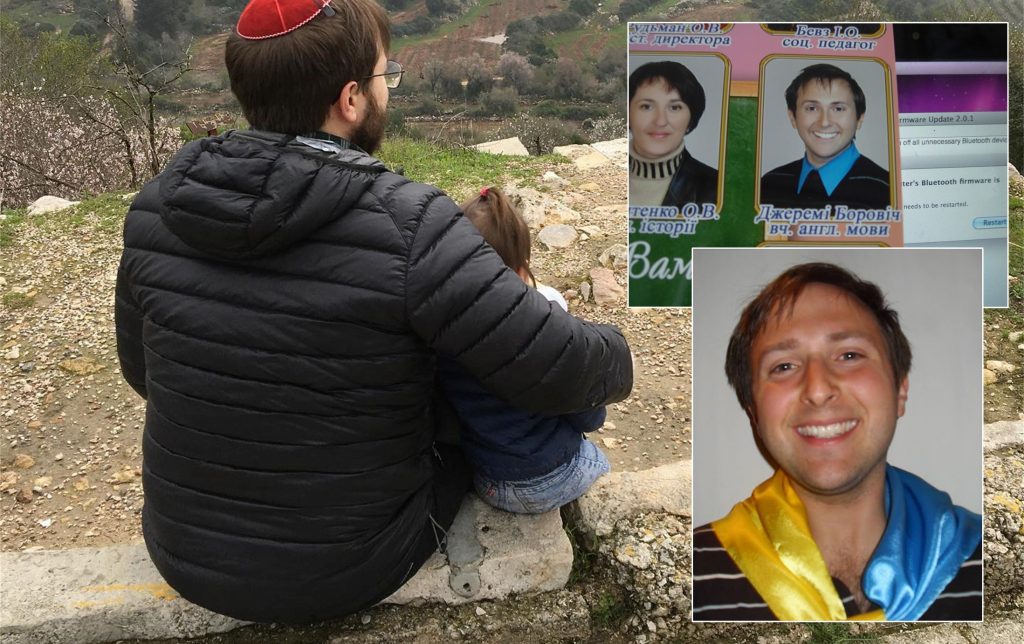 Jeremy Borovitz, the son of a New Jersey rabbi, is a young American Jew who once worked in Ukraine, where he created a special video in the Ukrainian language as a sign of solidarity with Ukraine the moment the military threat from Russia escalated.
Borovitz was a member of the Peace Corps in Ukraine from 2010 to 2012, and thereafter remained living in Ukraine for all of 2013.
Jews have constituted a significant share of the 2,300 Peace Corps volunteers who have worked in Ukraine since 1992. These Americans worked as English teachers, management consultants, environmentalists, and youth development workers in 1,200 Ukrainian cities and villages.
Borovitz obtained a diploma in Political Economy from the University of Michigan, and then left for the village of Boiarka in Cherkasy oblast to teach English to the village children. That is where he learned Ukrainian.
"I specially requested to go to Ukraine. All my ancestors are from there: One great-grandfather was from Rohatyn, Ivano-Frankivsk oblast; another was from Ternopil oblast. Two other relatives were from Sumy and Kyiv oblasts. The circle of generations is closed. This is what my grandmother told me: "We tried our utmost to leave Ukraine, and you're going back there?!" But for me, it is romantic and fascinating. This is the place of my family history and Jewish history," Borovitz told me in an interview with him several years ago.
Borovitz empathized with the events in Ukraine. On 10 December 2013, he and his Ukrainian friends came to the Maidan. He posted this on his Facebook page: "Idid na Maidan. Go to the square, and stand for something, for anything. But be prepared for the hard work that building a modern world will require."
After dozens of people were killed on the Maidan, he wrote the following on 19 February 2014: "Tomorrow, I will fast. I will learn Torah and pray for the people of Ukraine and read Psalms, and I will abstain from eating food. Tomorrow my soul will be in Ukraine, and there, it will find nourishment."
Today Jeremy Borovitz is living in Berlin, where he works on Jewish education projects. But even there, he continues to be interested in Ukraine and concerned about it.
Text: Shimon Briman (Israel).
Photos and video from Jeremy Borovitz's Facebook page.
https://www.facebook.com/2232405/videos/1142263216522212
Translated from the Ukrainian by Marta D. Olynyk.