Yehupets No. 31: Babyn Yar
Posted In: Dukh i Litera Digital Library, Sponsored Projects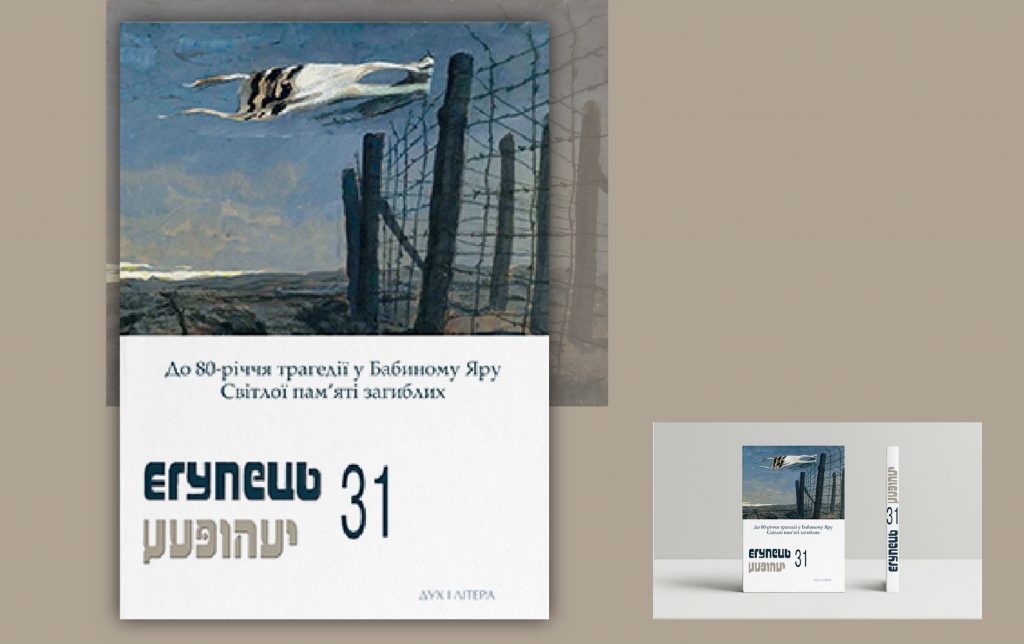 The 31st issue of the artistic and journalistic almanac "Yehupets" is dedicated to the 80th anniversary of the Babyny Yar tragedy. The issue opens with an expert questionnaire on the interpretation of this tragedy. Among the respondents are the leading intellectuals of our time, Adam Pomorski (literary critic, translator, president of Polish PEN Club); Yuriy Scherbak (writer, public figure, Ambassador Extraordinary and Plenipotentiary of Ukraine, ex-consul in Israel, the United States, Mexico and Canada); Marianna Kiyanovska (poet, translator, literary critic); David Satter (American journalist and publicist, author of the books Age of Delirium: The Decline and Fall of the Soviet Union (Ukrainian translation, Dukh i Litera, 2018); The Less You Know, The Better You Sleep: Russia's Road to Terror and Dictatorship under Yeltsin and Putin (Ukrainian translation, Dukh i Litera, 2016); Anton Drobovych (historian, head of the Ukrainian Institute of National Remembrance); Inna Lisova (poet, prose writer, artist).
The "Prose" section presents a translation of the work of the Lithuanian writer Icchokas Meras "Village Among the Ruins". The section "Criticism and Journalism" introduces the reader to Lyudmila Dymerska-Tsigelman's article "Thomas Mann on the Civilizational Dimension of the Catastrophe of European Jewry." In addition, the 31st issue of the almanac presents a historical study by Mykhailo Mitsel about Metropolitan Andrey Sheptytsky and Jewish philanthropy in the United States. The "Art" section introduces the reader to the work of contemporary artist Samuel Akkerman and scenographer and avant-garde theorist Boris Aronson. In the "In memoriam" section, the texts of Yukhym Melamed, a researcher of the history and culture of Eastern European Jewry, and Viktor Radutsky, a translator from Hebrew into Ukrainian and Russian, are offered for reading.
This Ukrainian-language book belongs to the Dukh i Litera digital library project.
The publication can be accessed in a PDF format here.